The Best Crypto Exchange Australia for 2021
So you're keen on signing up with a crypto exchange, or maybe you want to switch to another exchange but you're not sure where to start as there are so many these days.

We've done the research to bring you the best cryptocurrency exchanges to use in Australia. We've reviewed over 100 crypto exchanges comparing a huge range of factors. Factors including ease of use, trading fees, customer support, security and more.


Best Cryptocurrency Exchange in Australia: Top 10
Here is a quick list of our top crypto exchanges to use in Australia:
1. Swyftx – Our top pick Australian exchange for fees, support and ease of use
2. CoinSpot – Good alternative with higher fees
3. Independent Reserve – Used for OTC purchases
4. Coinbase – Biggest US cryptocurrency exchange
5. Binance – Biggest global crypto exchange
6. Digital Surge – Excellent new Australian exchange
7. Coinjar – Longest running exchange in Australia
8. Kraken – Leading global crypto exchange
9. BTC Markets – Popular Australian exchange
10. Easy Crypto – Newer exchange in Australia/NZ
Available Cryptocurrencies
It is safe to say that the global economic climate has changed since the introduction of digital currencies. Cryptocurrencies such as Bitcoin have offered reliable solutions to the numerous flaws the current financial system is facing. With the importance of cryptocurrency steadily growing, choosing the best crypto exchange in Australia has become an essential task for interested investors and traders.
Unfortunately, the several available options can make this task quite challenging to accomplish. To ease the process of choosing a crypto exchange , this article will provide you with a detailed breakdown of the best crypto exchanges in Australia, offering you all the information you need to start trading on cryptocurrency exchanges.
Best Australian Crypto Exchange: Reviews 2021
To put together the following list, we looked at the many crypto exchange options, reviewing their security, fees, supported currencies, and other important factors. Below are the top five cryptocurrency exchanges you can use in Australia.
1. Swyftx Exchange

Country: Australia
Currency: AUD
Fees: 0.6%
Available cryptocurrencies: Over 200 cryptocurrencies
Swyftx is the best crypto exchange in Australia. Swyftx provides you with a transparent and straightforward means of investing in digital assets. The trading platform offers over two hundred digital currencies that you can trade against BTC, AUD, and even USD. With Swyftx, you do not have to worry about exchanging your fiat currency into crypto.
Swyftx is a fully licensed crypto exchange and complies with KYC and AML policies. Furthermore, the exchange applies programs that monitor transactions enabling you to finish your registration and verification step in only two minutes.
With this crypto exchange, you can instantly sell, buy, and swap coins, making trading incredibly easy. It also has a mobile app, which allows you to trade anytime and anywhere. The platform even assigns an account manager to offer new users who have limited experience in cryptocurrency trading 24/7 support.
Its fees are some of the most affordable. Swyftx charges you a 0.6% trading fee and AU$2 for withdrawals and deposits below AU$200. The platform doesn't charge you for withdrawals and deposits over AU$200.
Besides the unrivalled user experience, interface, and support the trading platform offers its users, it secures their accounts through the use of breached password detection and 2FA procedures. It also frequently hires experts to perform penetration testing.
2. CoinSpot Exchange

Country: Australia
Currency: AUD
Fees: 1%
Available cryptocurrencies: Over 100 cryptocurrencies
Launched in 2013, CoinSpot's easy-to-use interface has made it a popular crypto exchange for both novice and experienced Australian investors and traders. The platform supports various deposit methods and multiple digital currencies, ranging from prominent options like Bitcoin to the lesser-known altcoins.
The exchange is highly regarded as a very safe platform, implementing bank-like security measures when protecting its customers' funds and information. It was the first Australian cryptocurrency platform to receive the ISO 27001 certification for information security.
When registering for an account, the platform requires you to prove your identity and address by providing a picture of a government-issued ID and a copy of a utility bill.
While CoinSpot is safe, easy to use, and has 24/7 customer support available, its slightly high fees are a significant downside. The 1% fee it charges for selling, buying, and trading digital currencies is higher than the industry average.
3. Independent Reserve Exchange

Country: Australia
Currency: AUD, USD, and NZD
Fees: 0.5%
Available cryptocurrencies: 13 cryptocurrencies
Though Independent Reserve only supports 13 digital currencies, the exchange has proven to be a reliable trading option for Australians. The platform accepts various payment methods such as SWIFT, Osko, POLi, EFT, and more. Independent Reserve also allows you to use different fiat currencies, including USD, NZD, and AUD, and at only 0.5%, has incredibly low trading fees.
Its security is also fairly solid. The platform uses offline, multi-layer encryption and stores your funds in cold storage, utilising a digital hardware storage device that it stores in vaults. Upgrading your account to Premium will grant you access to the platform's full insurance, which insures you against loss of funds, employee theft, and security breaches.
One setback of Independent Reserve, however, is that it's not that easy to use and is more suitable to experienced traders.
4. Coinbase

Country: United States
Currency: Over 40 currencies
Fees: 4%
Available cryptocurrencies: 29 cryptocurrencies
Launched in 2012, Coinbase is the first crypto exchange on this list that is not based in Australia. The American-based trading platform is one of the leading global exchanges because of its easy-to-navigate interface and user-friendliness.
Coinbase has several payment options, including credit and debit cards, and bank transfers. It also offers excellent protection through different types of 2FA such as a Coinbase wallet, a vault, and a withdrawal whitelist. The exchange properly encrypts the data and stores the funds in cold storage.
The exchange, however, only supports the well-known digital currencies such as Litecoin, Bitcoin, and Ethereum. It has a strict Digital Asset Framework, which assesses certain currency metrics such as demand, liquidity, and market capitalisation before choosing whether to support a coin or not.
5. Binance

Country: Global
Currency: Over 42 currencies
Fees: 0.1%
Available cryptocurrencies: Over 200 cryptocurrencies
Launched in 2017, Binance is the second non-Australian crypto exchange to earn a spot on this list. Though its headquarters were originally in China, the exchange moved to the more crypto-friendly island of Malta. The platform officially launched Binance Australia in July 2020, offering instant AUD withdrawals and deposits.
Standout features of this exchange include cheap trading fees and the several digital currencies it supports, allowing adventurous traders the opportunity to invest in more obscure options. The exchange even has a native token BNB, which, when used, grants traders trading fee discounts.
Another Binance feature is its Secure Asset Fund for Users (SAFU), which operates as a pooling vault where the exchange distributes 10% of all the fees it collects. When the exchange was hacked in 2019, it was able to refund its users after withdrawing from SAFU.
6. Digital Surge

Country: Australia
Currency: AUD
Fees: Varies
Available cryptocurrencies:

Over 200 cryptocurrencies
In a word, Digital Surge has won the Australian market with its simplicity. The exchange makes it possible even for absolute beginners to navigate the intuitive platform and buy their first Bitcoin with confidence.
Getting cryptocurrency closer to average people was the key goal of Digital Surge co-founders Josh Lehman and Dan Rutter — proven experts in the field of financial technology. Established back in 2017, the company is headquartered in Brisbane, and in its few years of operation, it has managed to become one of the most trustworthy crypto marketplaces Down Under.
The exchange offers around 250 different cryptocurrencies available for you to buy, sell, or trade on the intuitive DS platform. That said, you can either instantly buy or sell the supported altcoins in exchange for fiat or other cryptocurrencies or trade them on a traditional trading platform. Regardless of the preferred trading approach, Australian traders can deposit fiat money smoothly in their local currency — as for now, Digital Surge supports only two payment options: PayID and POLi.
Digital Surge fee structure is claimed to be fully transparent, with trading fees that do depend on whether you buy and sell crypto instantly (0.5%) or trade them on the platform (0.5% – 0.1%).
7. Coinjar

Country: Australia
Currency: AUD & GBP
Fees: Varies
Available cryptocurrencies:

25 cryptocurrencies
Coinjar is one of the veterans on the Australian crypto scene, actively operating since 2013. It's a well-known marketplace among the local Bitcoin community as it enables AUD-to-crypto purchases through their bank accounts (via BPAY). Moreover, It's one of the very few Australian exchanges that allow cash funding through Blueshyft terminals.
Coinjar's main scope of operation is instant crypto purchases and sales. As a typical brokerage service, the exchange features easy navigation, fast transactions, and a neat interface. In return, it charges handsomely for the smooth service — 1% per transaction. Furthermore, an additional 1% is added for each fiat withdrawal settled on your Australian bank account and 1.5% if you make a deposit through Blueshyft.
Apart from instant purchases, the exchange offers platform trading with selected crypto-to-crypto pairs and a decent selection of trading tools and market indicators.
Coinjar is an AUSTRAC-registered business and fully complies with the local AML practices but isn't regulated by any prominent financial entity. Despite the lack of regulatory oversight, Coinjar does employ high-security measures such as 2FA, cold and multi-sig online storage, and website encryption.
8. Kraken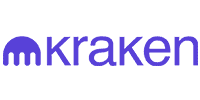 Country: US
Currency: 7+ Currencies
Fees: 0.26%
Available cryptocurrencies:

50+ cryptocurrencies
Kraken has built its high reputation on the basis of impeccable security standards and user protection. This US-based crypto exchange has been present in the highest ranks of the global crypto realm since the early Bitcoin stages.
Kraken's founder, Jesse Powell, was a first-line witness of the unfortunate fall of the largest exchange at the time, MtGox, and he knew that users' trust comes before anything else in such a volatile ecosystem.
Thus, he and his dedicated team built a reputable marketplace that has corporate backup by prominent financial institutions in Japan and Germany and keeps over 90% of users' funds in cold storage. The exchange has become a mainstream brand — it provides its services across 175 countries worldwide and accepts 7 different fiat currencies including AUD.
Australian traders can deposit their native currency only through OSKO. This type of fiat funding is free of charge but it can take up to 2 business days to be completed. Trading fees start from 0.26% and are in line with the industry standard. However, if we consider the stability and quality of the trading services Kraken provides, we can say they're more than favourable.
9. BTC Markets


Country: Australia
Currency: 3+ Currencies
Fees: 0.22%
Available cryptocurrencies:

17+ cryptocurrencies
Established in 2012, BTC Markets is one of the earliest Australian-native crypto exchanges, recognized for its wide field of trading opportunities and excellent customer support. By its nature, BTC Markets seems to be tailored for advanced crypto traders but its interface is comprehensible enough even to those who're making their first steps into the crypto game.
BTC Markets delivers a top-notch trading platform powered by TradingView, where you can trade with 20 supported trading pairs that have either AUD or BTC as an underlying asset. AUD deposits can be made through OSKO, BPAY, or PayID. TradingView ensures multi-scope charting tools and a variety of market indicators for a professional trading experience.
On top of this, BTC Market supports the most popular advanced order types such as take-profit, stop-limit, and time-in-force orders. Active users on BTC Market can take advantage of SMSF (Self-Managed Super Fund) — a sophisticated tool for reporting taxes that operates in a personalized manner.
As for the pricing structure, you should know that for BTC-based pairs, you'll pay a fixed amount of 0.22%, while trading fees for AUD-containing pairs depend on your 30-day trading volume.
10. Easy Crypto

Country: Australia
Currency: AUD
Fees: 0.90%
Available cryptocurrencies:

130+ cryptocurrencies
As its name suggests, Easy Crypto is a non-custodial crypto service that focuses on providing a user-friendly environment for trading cryptocurrency. The exchange was founded in 2017 and it currently has 5 registered offices across several countries, including Australia.
Unlike the traditional crypto trading platforms, Easy Crypto operates on a retail level, which makes crypto trading a "come-and-get-served" process as opposed to placing orders on a chart-based platform that requires deeper knowledge for proper interpretation of the advanced trading tools.
Thereby, don't get surprised if you notice a sharp difference in trading fees while observing the features of different cryptocurrency exchanges. Retailer crypto services ensure guaranteed execution of your order and in some ways, they do "the hard job" instead of you. That said, you'll be charged between 0.70% – 0.90% on every single purchase and sale on Easy Crypto.
Another super-convenient feature here is the possibility to make these purchases and sales directly through your bank account. This protects you against additional multi-layer conversions, which can be double-priced or considerably time-consuming if, for example, the exchange accepts only BTC as an underlying or settlement currency.
11. ZebPay

Country: Global
Currency: AUD & EUR
Fees: 0.40%
Available cryptocurrencies:

6+ cryptocurrencies
In the series of "easy-to-buy-and-sell" crypto exchanges, here comes a Singapore-based company that has recently adjusted its services and payment methods to suit the Australian market. ZebPay has been active since 2014, and as stated on its official website, it has already served around 3 million users and reached $2 billion worth of fiat transactions.
The exchange has all you need for a hassle-free experience—a plain user interface and a simple order form where you'll have to select the crypto pair on your wish list, and insert the amount you want to buy or sell. There is no cluttered dashboard nor any in-depth market analyses.
However, before you get to this one-click buy or sell step, you'll have to complete a KYC verification and deposit AUD either through bank transfer (EFT) or POLi. Once you finish the virtual "paperwork" you can trade with all supported coins paired against AUD.
With regard to the ZebPay fee schedule, there are no deposit or withdrawal fees except for the small network fee imposed by the blockchain itself. Trading fees, on the other hand, are 0.4%, which is quite a bargain when compared to some local brokerage services.
Remember that ZebPay is a mobile-first platform and its great UI design lets you use the app without any concern about its functionality or navigation.
12. Zipmex

Country: Singapore
Currency: 3+ Currencies
Fees: 0.2%
Available cryptocurrencies:

5+ cryptocurrencies
You may or may not have heard of Zipmex but you're certainly familiar with the creative designer behind this digital assets exchange — Marcus Lim — the man who created Oneflare, a popular Australian online marketplace that links customers and businesses.
Zimpex is a Singapore-based exchange that was established in 2019 and from what we can see from its operational model, it targets high-net individuals and corporate investors. Zimpex aggregates volumes from the most profitable crypto exchanges and OTC brokers out there. This results in guaranteed execution, high liquidity, and lower spreads for Zipmex traders.
Most importantly, the aggregator reduces the risks of slippage — a negative financial impact that occurs frequently on regular exchanges, when the arranged price and the settled price differ to a great extent. After collecting the price data, Zipmex utilizes the market-to-market trading practice to set the value of the available cryptocurrencies based on their last price.
The trading fees of 0.2% are quite tempting, especially if you use Zimpex's native coin (ZMT), which comes with an additional 50% discount in trading fees. On that account, Zipmex charges a deposit fee of 1% to all AUD deposits while withdrawal fees depend on the type of the settlement currency.
More about Crypto Exchanges
Crypto exchanges are digital marketplaces that enable you to buy, sell, and exchange digital currencies for either other digital coins or traditional fiat currencies like AUD. While you mostly access them from your computer, depending on the exchange you choose, you can also access them via your mobile.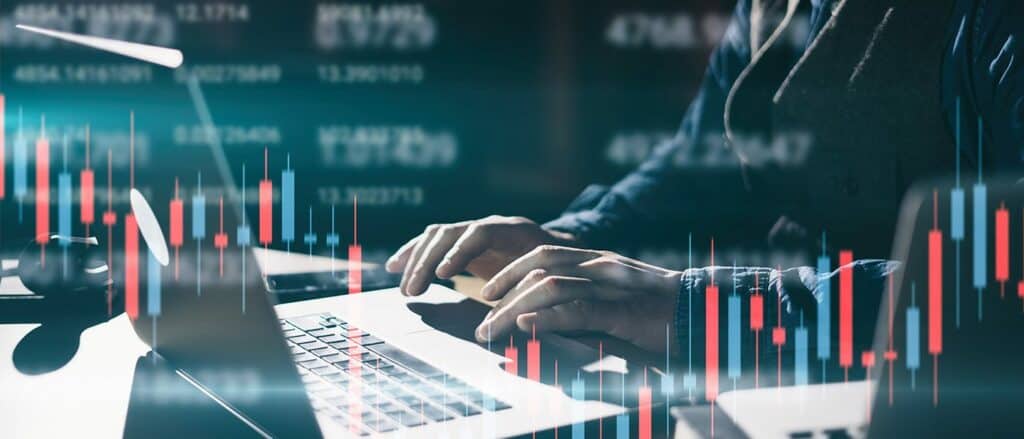 Some exchanges allow you to purchase cryptocurrencies using fiat currencies. Alternatively, you can register on platforms that only support crypto to crypto trading. Such platforms often have wider coin selections. Besides these, there are also other different types of crypto exchanges available in Australia, such as:
Centralised Crypto Exchanges
Centralised crypto exchanges are platforms that are governed by one uniform entity. This entity acts as an intermediary during the trading process. It will accept and fulfil trade orders, store your funds, and even purchase your coins from you. Some examples of centralised crypto exchanges include Binance and Coinbase.
Such crypto exchanges have the best liquidity and high trading volumes and offer users various advantages. Some of these advantages include:
They are easy to use because most of the trading process is handled for you
They offer excellent customer support
Centralised crypto exchanges tend to have low trading fees
You get the comfort of purchasing coins via a reputable company instead of an anonymous party
Some of the disadvantages, however, include:
High-security concerns due to their vulnerability to hacks
Centralised exchanges can be subjected to government oversight, regulations, and interference
Decentralised Crypto Exchanges
Decentralised crypto exchanges are hosted on a distributed network. Traders create buying or selling orders, and once the network matches two traders, they exchange the funds directly through smart contracts or on-chain settlements.
A significant advantage that decentralised crypto exchanges offer users is the excellent security. Because they are hosted on a distributed network, it is very difficult for attacks to harm the entire network. Other advantages of decentralised crypto exchanges include:
They allow you to trade anonymously
Decentralised exchanges do not have any government oversight, regulation, or interference
They allow you to buy and sell cryptocurrencies without having to pay a commission
Their blockchain technology helps to ensure multi-sig operations
Decentralised exchanges also have several disadvantages:
Because volunteers maintain them, decentralised crypto exchanges do not guarantee you a good user experience
Their user interface can be challenging to navigate
Decentralised exchanges lack customer support
Trading is a lot more difficult
The technology that governs decentralised exchanges is still largely undeveloped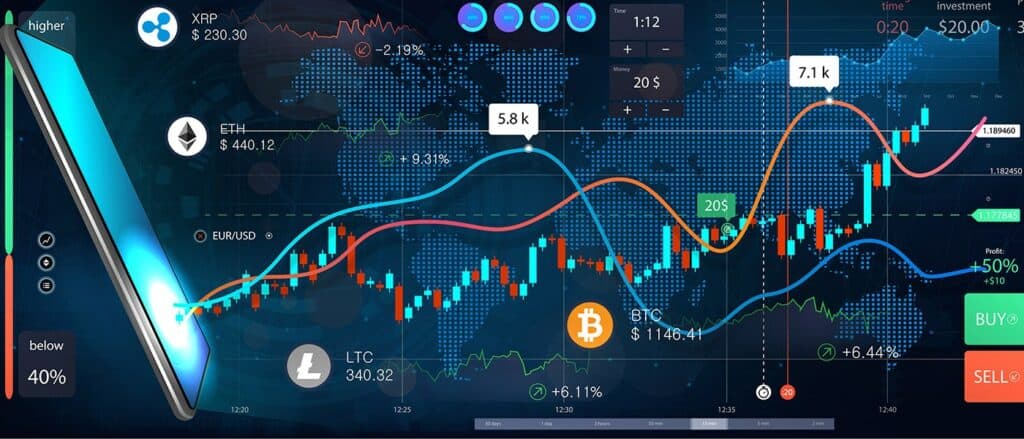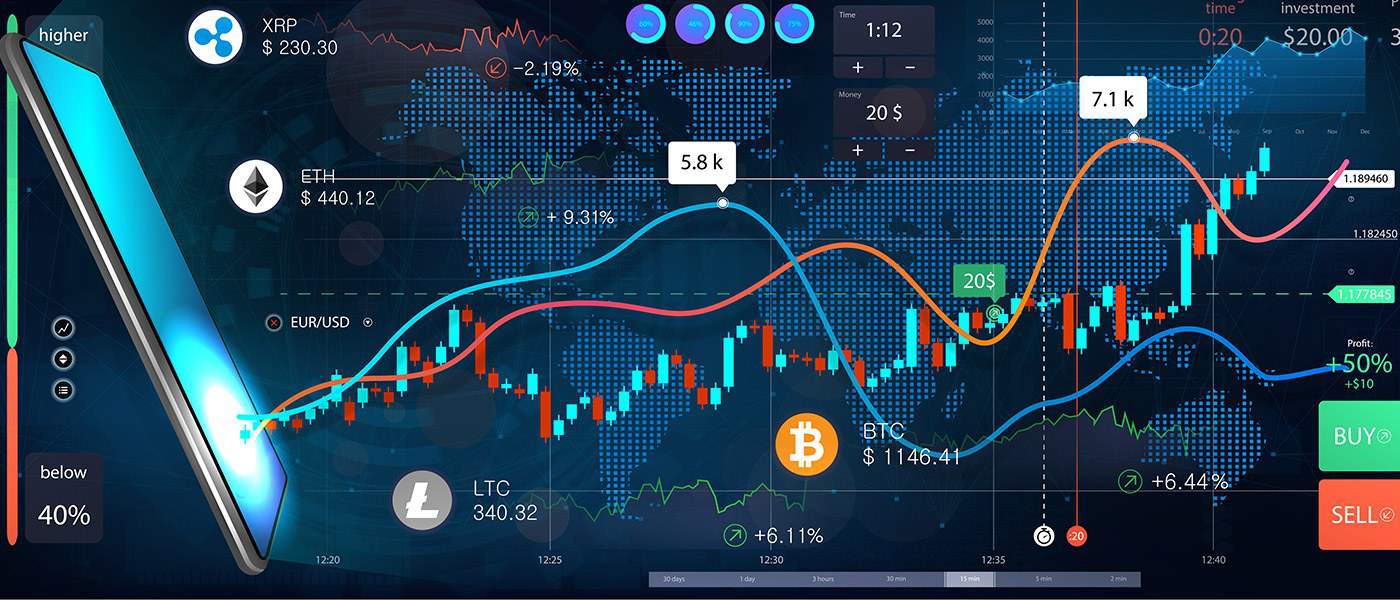 How to choose a Crypto Exchange
While the different types of crypto exchanges and the numerous available options can make it daunting for anyone to choose the best option, there are certain factors that you can look for to help you make the right decision:
User-Friendliness
If you are new to crypto trading, then we recommend looking for platforms that are user-friendly and have little or no learning curves.
Supported Cryptocurrencies
There are different types of cryptocurrencies that you can trade in. If you already have a target cryptocurrency, ensure that the crypto exchange supports it.
Transaction Fees
When comparing two or more crypto exchanges, it could help to go for the one whose fees are more reasonable to you. Also, find out whether withdrawals and deposits incur costs.
Offered Payment Methods
You should also look at the payment methods the crypto exchange offers. Can you pay via a debit or credit card? In some cases, opting for a fiat-to-crypto exchange is better because you might need to deposit fiat currencies to purchase your first coins.
Security Measures
Regardless of the crypto exchange you go for, you must feel assured that your funds and data are safe. As such, always look at the security methods each platform uses. Ensure that the exchange at least offers cold storage, a withdrawal whitelist, and two-factor authentication.
Customer Support
Ensure that the customer support team is responsive. Reading some user comments and reviews can give you an insight into how helpful the exchange's customer team is.
Offered Crypto Wallet
A crypto wallet is an essential tool for every crypto trader. If you do not have one, consider choosing a crypto exchange that offers its own wallet that will ensure your coins are kept safe and secure.
What is a Crypto Wallet?
A crypto wallet allows you to store, send, and receive your cryptocurrency in a safe environment. Crypto wallets provide you with a private key and a public address, and offer your coins more security than you can get from most exchanges.
There are different types of crypto wallets you can choose from, all offering you varying security levels. The common crypto wallets types include:
Online Wallets
Online or web wallets hold your private key online. Because these types of wallets are always connected to the internet, they are the least secure types of wallets and are prone to hacks and DDOS attacks.
Desktop Wallets
Desktop wallets are installable software that are compatible with most computer operating systems. These crypto wallets store your private key on your personal computer. As long as your computer is kept safe from malware, your wallet will be protected from attacks. Should your computer be attacked, however, your wallet and funds will be left exposed.
Hardware Wallets
A hardware wallet is a USB-like device with a screen and side buttons that allow you to navigate the device's interface. Hardware wallets offer your funds the best possible security because they keep your private keys offline. Furthermore, some of the available hardware wallets allow you to store over 22 types of digital currencies.
Paper Wallets
With paper wallets, you print your public address and private key on paper and transfer your coins to it. While paper wallets are another secure way of storing your cryptocurrencies, they are not suitable for most people due to their technical nature. They also require high caution levels and do not support certain types of digital currencies.
Before choosing the type of wallet to best suit your financial circumstances and preferences, there are certain factors that you must consider. Some of these factors include:
Ease of use
Security
Backup and restore features
Compatibility with different operating systems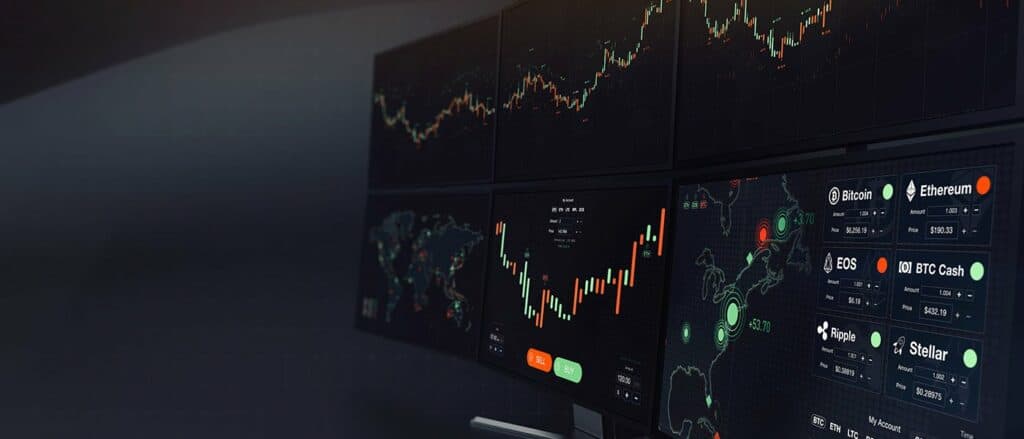 FAQs
How Do I Choose a Crypto Exchange?
Choosing a crypto exchange can be tricky for those who are new to the world of cryptocurrency. Fortunately, there are certain factors you can review to help you decide. Two of the most important to consider are the exchange's security and user-friendliness.
The number of cryptocurrencies it supports is another factor you will want to consider. Looking at the fiat currencies it supports will also help, especially if you are looking to trade in AUD.
Because the aim of investing in digital currencies is to make money, looking at the exchange's trading fees is crucial. Exchanges that have high or hidden fees will considerably lower your profit. You should also consider other factors such as the crypto exchange's reputation, customer support, payment methods, and deposit and withdrawal limits.
What is the Biggest Crypto Exchange?
Out of the crypto exchanges we have listed above, Binance is by far the biggest. This is due to the platform's large trading volume, expansive market reach, and high liquidity.
What is the Best Crypto Exchange in Australia?
Though Binance is the biggest crypto exchange, we would rank Swyftx as the best available option overall. The trading platform has high-level security methods, offers excellent user experience and reasonable trading fees, and with over two hundred options, supports an extensive list of digital currencies.
What is the Safest Crypto Exchange in Australia?
Though the options we have named offer adequate security, Swyftx takes the crown for the safest crypto exchange in Australia. The platform implements several state-of-the-art security measures that are sure to keep your funds and data protected.
On top of that, because the exchange is based in Australia, you get the significant benefit of having the platform's headquarters in close proximity. This allows you to enjoy better customer support and have all your concerns promptly attended to.
Who Has the Most Bitcoins?
Though no one knows his true identity, Satoshi Nakamoto, the pseudonymous creator of Bitcoin, has the most Bitcoins. Sources estimate that he owns around 1.1 million coins.
Why are Bitcoin Fees So High?
Bitcoin is currently the most popular digital currency in the world. Its popularity has led to an increase in global Bitcoin transactions. This has made it increasingly difficult for miners to mine Bitcoins and verify transactions. Because miners get paid from the transaction fees, they have begun prioritising transactions that have higher fees; a trend that has increased Bitcoin fees.
Where Do Bitcoin Transaction Fees Go?
Bitcoin transaction fees are paid to the miners as a reward for verifying transactions and generating Bitcoins.
Though the world of cryptocurrency is extensive, the information we have provided you with here is an excellent introduction for those looking for the best crypto exchanges in Australia.