Binance Review 2022
Since its creation in 2017 by Changpeng Zhao, Binance has become one of the biggest platforms by trading volume and liquidity.
The Binance exchange was created in China, but after the Chinese government banned ICOs, the business relocated its servers to Japan and its headquarters to Malta. Binance's ICO in 2017 was a huge success, raising $15 million just in time for the famous Bitcoin bull run that began in the second part of that very same year. The philosophy the platform brought to the table was simple: they were to create a user experience that was highly intuitive and rapid, with little to no downtime.
Up until today, Binance has succeeded in staying relevant and ahead of other major exchanges by offering their customers innovative exchange features. The exchange is open to users worldwide, has more than 1,300 employees from over 40 countries, and over 15 million Binance users. The exchange also has its own cryptocurrency called Binance Coin.
How Does Binance Work?
Creating a Binance account is pretty straightforward. The Binance team recognizes that a lot, if not the majority of users on their exchange are trading for the first time. As a result, Binance frequently redesigns and updates its platform. The latest update took place in June 2019, when Binance revamped its page to include more options accessible from the get-go.
To register for an account, you need to provide your email address and password. You'll receive an email to verify your account and the next thing you should do is enable two-factor authentication (2FA) for extra security.

Binance also provides an option for setting up an Anti-Phishing code, a tool that allows users to add an additional degree of security to their accounts. When you enable the Anti-Phishing Code, it will appear in all genuine Binance emails you receive. This code will assist you in distinguishing legitimate emails from phishing attempts, so you can avoid phishing scams.
If you live in the United States, Binance has built an alternative platform called Binance.US. The Binance US exchange is designed particularly for traders in the United States.
Bitcoin & Supported Altcoins
The diversity of supported cryptocurrencies offered by the trading platform is one of its most appealing features. You'd be hard-pressed to find a cryptocurrency that Binance doesn't support, whether it's Bitcoin (BTC), or altcoins like Ethereum (ETH), Ripple (XRP), Bitcoin Cash (BCH), Litecoin (LTC), Tether (USDT), Tron (TRX), Neo, and Dash.
Traders can exchange fiat currencies for Bitcoin or other digital currencies using credit/debit cards, SEPA, and bank transfers. Recently, the exchange partnered up with third-party businesses such as Simplex in order to offer premium cryptocurrency purchases via credit and debit cards using Visa and MasterCard. Please keep in mind that this service comes with a fee that can reach up to 3.5% for USD purchases.
On the other hand, SEPA and wire deposits incur no transaction fee at all. Nevertheless, although this payment option is accessible for several fiat options such as EUR, CAD, and AUD, it isn't offered for USD deposits.
Binance Trading Fee Schedule
Binance has a significant advantage compared to other exchanges by consistently attempting to reduce trading fees and may be ideal for you if you want to save some money.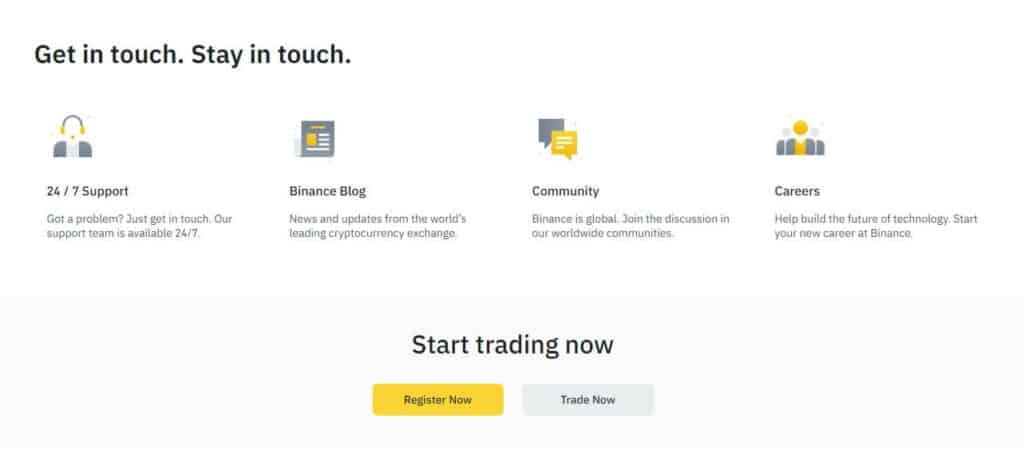 Binance offers a flat 0.1% fee for the majority of crypto trading activities. You also get an extra 25% discount if you pay for your trading fees using Binance's native token (BNB). Most exchanges charge twice as much.
Binance, like many other exchanges, establishes trading fees on the user's trading volume over the last 30 days. No need to pay for deposits, except fees for the blockchain. With regard to withdrawal fees, please visit Binance.com and check the rates for each cryptocurrency separately.
Binance Financing
Binance's latest addition to its exchange services is a couple of financial products such as Binance savings and staking.
Binance savings allows users to make a return on idle funds, through flexible or locked account types. Binance's flexible savings product allows consumers to lend and gain interest. Each consumer can start earning money by lending their idle crypto assets to Binance Margin, while locked savings accounts pay higher interest on fixed-term deposits.
The staking program enables users to gain returns on proof-of-stake and decentralized finance (DeFi) cryptocurrencies without the need for any technical know-how. Like savings accounts, the staking program is available in both flexible and locked versions. Miners will enter the Binance Smart Pool, which is a wider mining community that distributes the rewards.
Ease-of-Use
Trading on Binance is a very easy and user-friendly process. There is an incredible cryptocurrency range available for trading, in addition to Bitcoin, Ether, BNB, XRP, and Tether trading pairs. Customers can choose between the basic, classic, and advanced trading interfaces for order book-style trading, peer-to-peer, and OTC.

The basic level is the most convenient way for trading where users can trade Bitcoin, BNB, and hundreds of other cryptos in just a few minutes. The layout provides charts as well as options for cryptocurrency trading with a stop loss, market, limit order, and spot or margin trading.
Binance also has a feature called "One Cancels the Other." This is when a stop-limit order and a limit order are placed at the same time, and is known as a simultaneous order. The advanced platform includes all of the functionality found in the "Classic" platform. However, there are more trading tools available within the charts.
Margin trading allows traders to trade on margin in order to increase their profits. OTC provides better pricing and faster closure for larger purchases or sell trades. In addition, Binance offers the most advanced and simple mobile apps for trading cryptocurrencies on Android and iOS devices.
Is It Safe to Use Binance?
Binance pays particular attention to security by making it its top priority. They have established themselves as a trustworthy platform by integrating effective safety features. For starters, the exchange employs 2FA to make sure that users' crypto assets, accounts, and data are as secure as possible.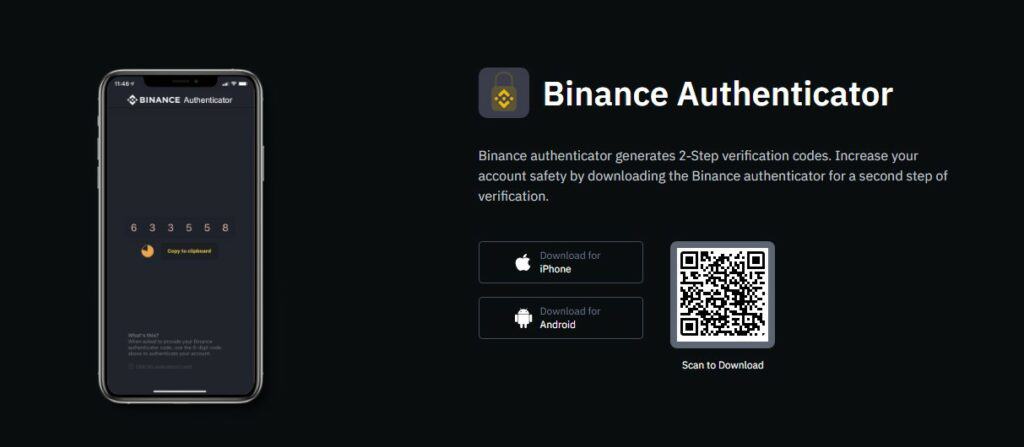 Binance nearly suffered a hacking attempt in 2018, which could have ruined the company's reputation. Hackers utilized a phishing scam to gather user data with the goal of trading currencies to raise the price of Viacoin. Luckily, Binance blocked the hackers and no funds were stolen.
However, Binance was successfully hacked in 2019 and more than $40 million in cryptocurrency were withdrawn. Still, the situation was resolved by Binance – they used their security fund to fully repay the losses to its users.
Customer Support
Binance has prioritized customer service from the start and offers a user-friendly experience. The exchange has established itself as an industry leader thanks to their client-centred attitude, dedicated support team, low fees, and wide range of services.
The majority of users are satisfied with the Binance support services. The standard way for users to submit any question or concern is through Binance's email form. Just like with any other platform, you might have to wait for some time for a response due to the sheer magnitude of users. You can also use a chatbot, but if you have a specific problem, this option may not be as helpful since the answers are automatic.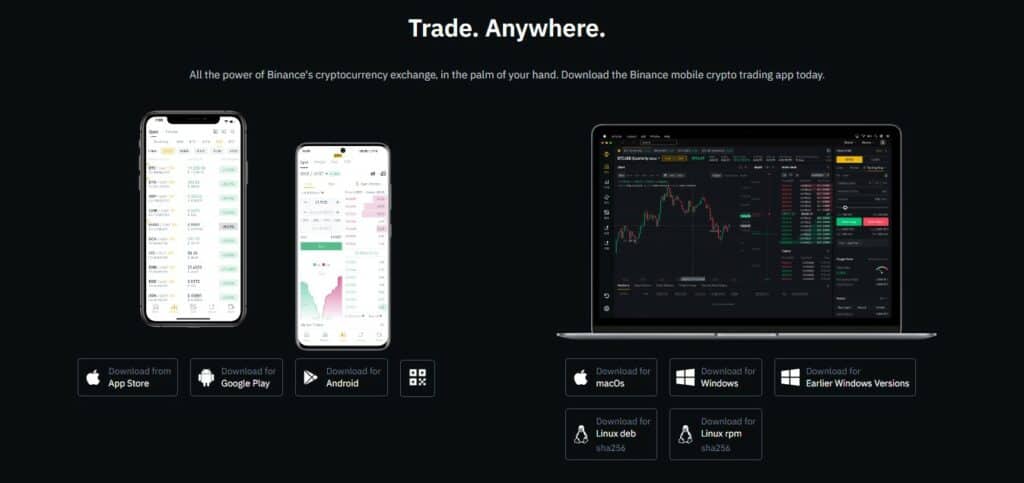 Fortunately, the website is fully multilingual, so the majority of customers can find support in a language they're familiar with. As it aspires to compete as a global crypto exchange, this is yet another significant advantage for Binance. Before contacting customer support, you may be able to find your answer on their website's FAQ area, depending on the nature of your issue.
In addition, Binance has a number of instructional tools available, both for cryptocurrencies and blockchain technology. On their blog, you can find a great deal of information on the exchange and the crypto sector in general. The Binance blog offers lots of easy-to-digest crypto insights, and the academy provides free access to a variety of resources, including videos and how-to tutorials.
Frequently Asked Questions
What are some of the payment methods offered by Binance?
One thing to keep in mind regarding Binance is that you can only deposit cryptocurrency on its platform. However, thanks to Binance's collaboration with Simplex, customers can pay in fiat currencies with their credit cards. Moreover, Binance has a strong track record of releasing new cryptocurrencies more quickly than most of its competitors, which encourages customers to use their exchange. This allows users to obtain new currencies at favorable prices before they gain growth in the market.Yes, Bittrex provides an app for both Android or iOS users.
How much do withdrawal fees cost on Binance?
Binance's withdrawal costs are very affordable as the exchange charges between $1 and $15 for fiat currency withdrawals. For cryptocurrency withdrawals, the range is the same. Users are required to only pay the corresponding $1 to $15 in Bitcoin (or any altcoin they're using).
Customers are assigned to levels based on how often they make use of the exchange and how much funds they spend. Level 1 refers to beginners that haven't spent much. As they trade more, their level rises, and they obtain trading fee discounts.
Is Coinbase more user-friendly than Binance?
Despite the fact that the Binance platform is user-friendly and provides three levels based on trading experience, it isn't as simple to use as Coinbase, and for a newbie, the vast number of options can be daunting. Binance is best suited to those who are familiar with crypto jargon and investment options, while Coinbase is created for absolute beginners and provides an easy-to-use platform with a clean interface.Yes. It also provides a feature known as wallet whitelisting through which users can enable withdrawals to specified crypto wallets. The Bittrex wallet stores over 260 cryptocurrencies and it also has an easy-to-use option for storing multiple digital currencies at once.
A Few Words Before You Go…
Binance is nothing but a fantastic cryptocurrency exchange that has also grown into a crypto-industry leader that's become synonymous with crypto investing for many traders. It has done a lot in a short period of time and has rightly earned its place as one of the biggest platforms worldwide.
The exchange offers more cryptocurrencies than any other platform and Binance fees are among the lowest compared to famous platforms like Coinbase, Kraken, and Gemini. It provides a wide choice of safety features such as 2FA, SMS confirmation, withdrawal address whitelisting, and anti-phishing codes.
The exchange also doesn't require KYC or any other form of verification as long as you're fine with having your withdrawal limit set to 2 BTC per 24 hours.
Bittrex is a trustworthy platform that provides an intuitive interface and a safe space for exchanging cryptocurrency. The long verification processes might prove tedious for some users, but the platform more than compensates for it with its 450 trading pairs and 260 digital currencies. Its lack of margin trading doesn't come as a big blow, as users are allowed to convert altcoins to USD or EUR and directly withdraw them to a bank account. 
Related: