Binance vs CoinSpot 2023
Local crypto exchanges are typically the norm for making entry-level crypto transactions. Their native setup guarantees that the new user won't get exposed to additional conversion fees and excessive waiting times when purchasing crypto for the first time.
When it comes to Australia, Binance is an exception to this unwritten rule because it has adapted its services to the local payment system. The global market-cap and liquidity leader Binance has been integrated into the Australian crypto business much more than many native-based brands.
If you wonder why, the answer is pretty simple: Binance has so much to offer under a single roof. The Binance package includes spot trading, futures and margin trading, an OTC desk, a P2P market, and a few lucrative staking deals.
CoinSpot, on the other hand, focuses on instant AUD-to-crypto purchases by providing a larger set of AUD payment opportunities. It's a trustworthy and user-friendly virtual destination to help beginners pave their way into a blockchain mode of investing.
Since Binance and CoinSpot target different customer bases, it won't be easy to draw a sharp line between their advantages and disadvantages. However, we'll carefully go through their traits to help you decide which one is a better choice if you're about to set off into the crypto world from Australia.
Comparison Table
Our exchange battle ultimately comes down to a choice between an international vs local brand, so let's start with facts and numbers. They always speak the same language:
| | | |
| --- | --- | --- |
| Features | Binance | CoinSpot |
| Amount of Cryptocurrencies | 500+ | 360+ |
| Trading Fees | 0.1% | Instant market: 1%, spot market: 0.1% |
| Deposit Fees | free | Wire Transfer: free, BPAY: 0.9%, Cash: 2.5%, |
| Withdrawal Fees | variable | Free |
| Average Spread | 2.5% | 1%-2% |
| Payment Methods | PayID/Osko | POLi, BPay, Pay ID |
| Fiat Currency | 60+ (AUD included) | AUD |
| Regulatory Framework | AUSTRAC | AUSTRAC |
| Customer Support | email, live chat | email, ticket system, live-chat |
Binance Pros and Cons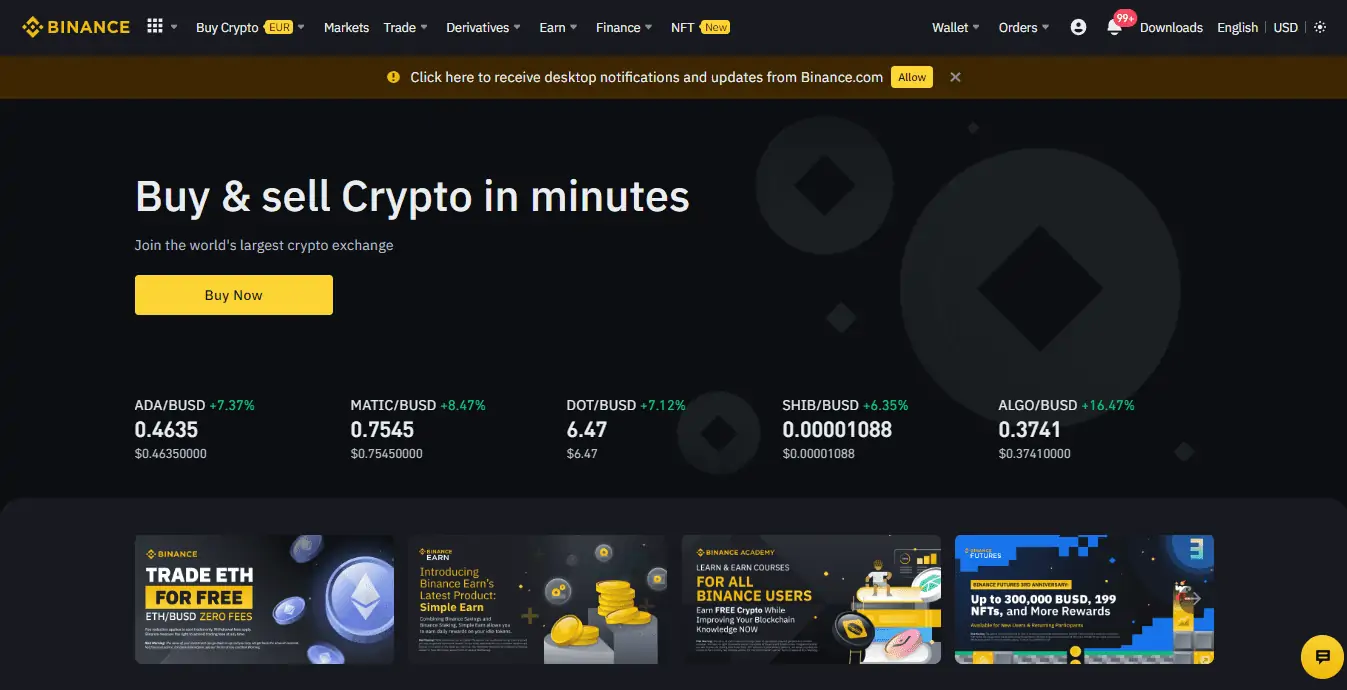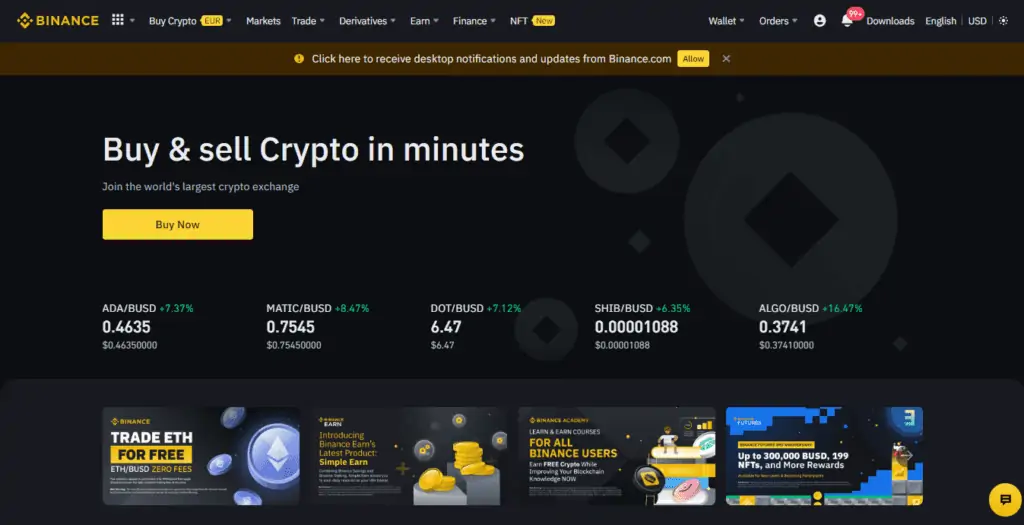 Pros
More than 600 available cryptos.
The largest cryptocurrency exchange in the world.
More than 30 fiat currencies.
Some of the lowest fees among crypto exchanges.
Numerous payment methods.
Beginner-friendly, advanced, and pro-level trading features.
Cons
US users need to use the Binance US platform, which has far fewer trading features and cryptos compared to the main Binance platform.
The customer service is often unresponsive, and there's no live chat feature.
CoinSpot Pros and Cons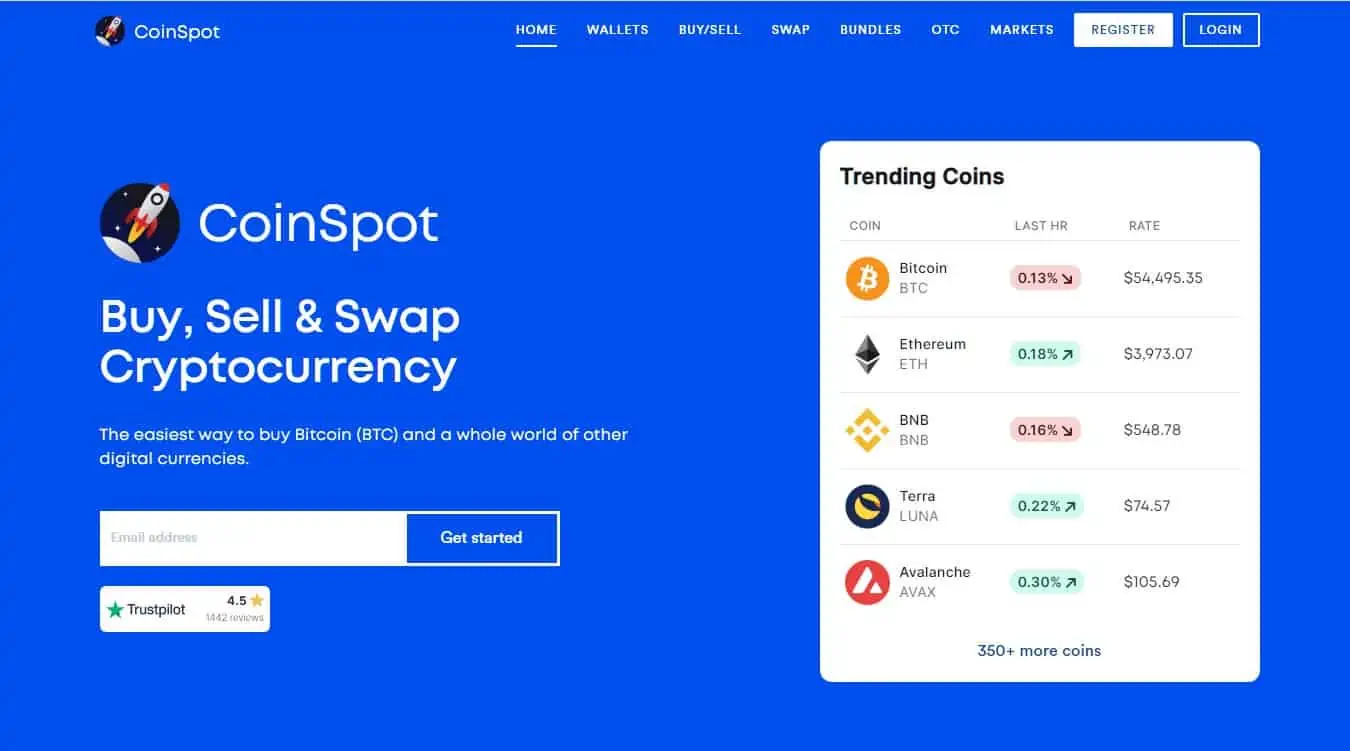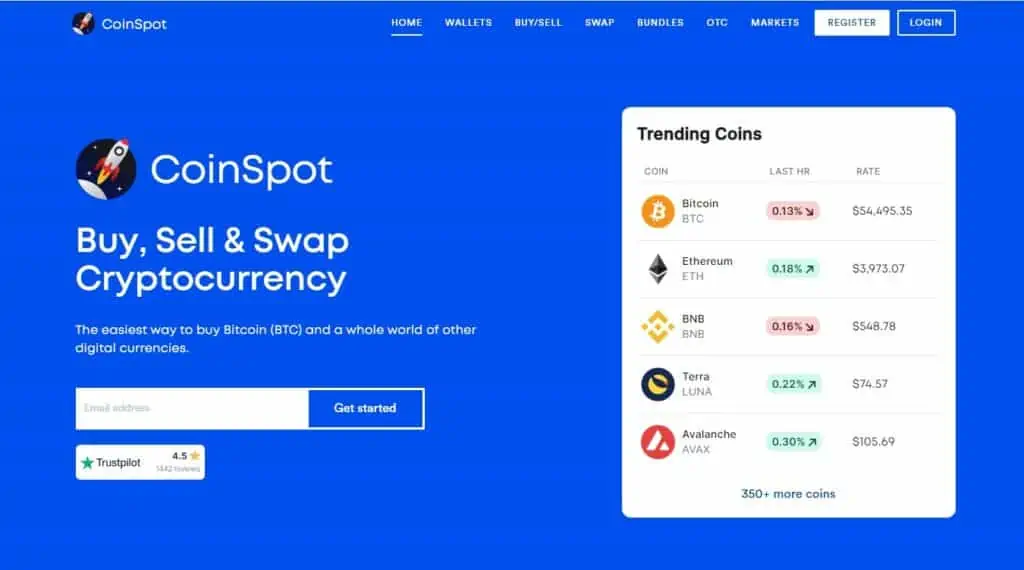 Pros
Great selection of 350+ cryptos, with high liquidity levels
Very low market order fees at 0.1%
Simple interface design and very easy to use, fit for beginners
Markets interface includes advanced technical analysis tools
Regulated by AUSTRAC
Cons
Doesn't have margin trading or futures contracts
The Instant buy/sell fee is a bit high at 1%, but the low spreads somewhat compensate for the fees
The market interface is only available for 15 asset pairs
Features
CoinSpot is a simple to use exchange designed with the beginner in mind. It offers a simple, instant buy and sell feature that is simple even for people who are brand new to cryptocurrency. Trading coins is easy, and you can use CoinSpot from your PC or mobile device as well.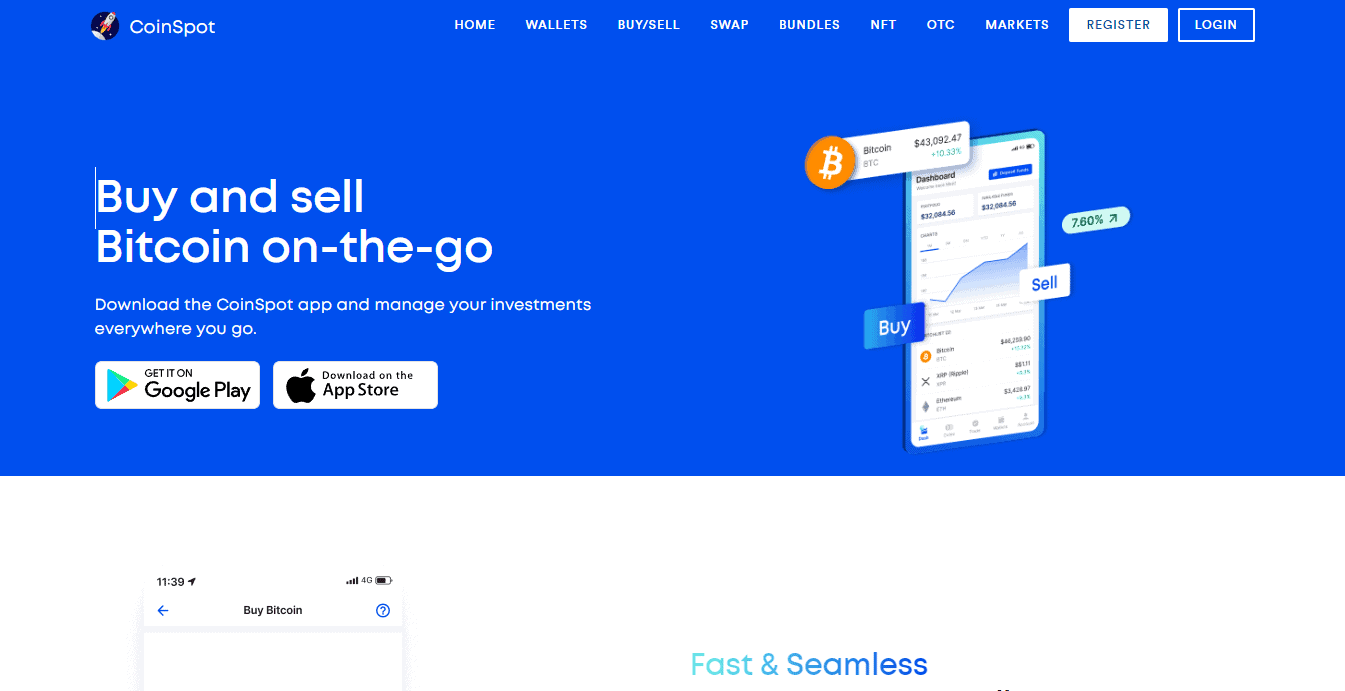 Binance offers a feature-rich cryptocurrency trading platform designed for experienced traders with options for margin trades, trading in futures P2P marketplace, and sophisticated charting tools. It also has an NFT marketplace where it is possible to earn passive earnings earning interest on more than 70 different coins.
Binance has the edge in this regard because it is one of the most richly-featured cryptocurrency platforms. For both newcomers and veterans to cryptocurrency, they can find something they like on Binance.
Winner: Binance
Supported cryptocurrencies
CoinSpot offers more than 360 different coins. Binance offers more than 600 different cryptos.
Binance has a winning selection of more than 600 coins.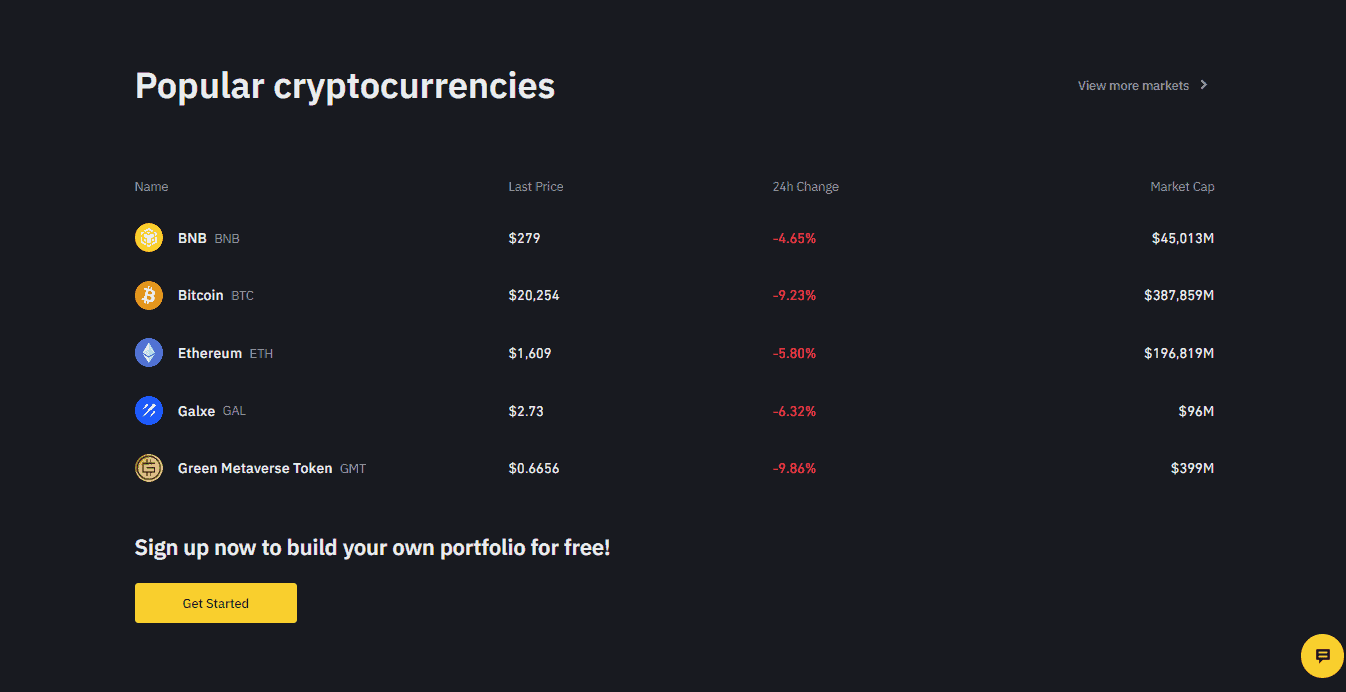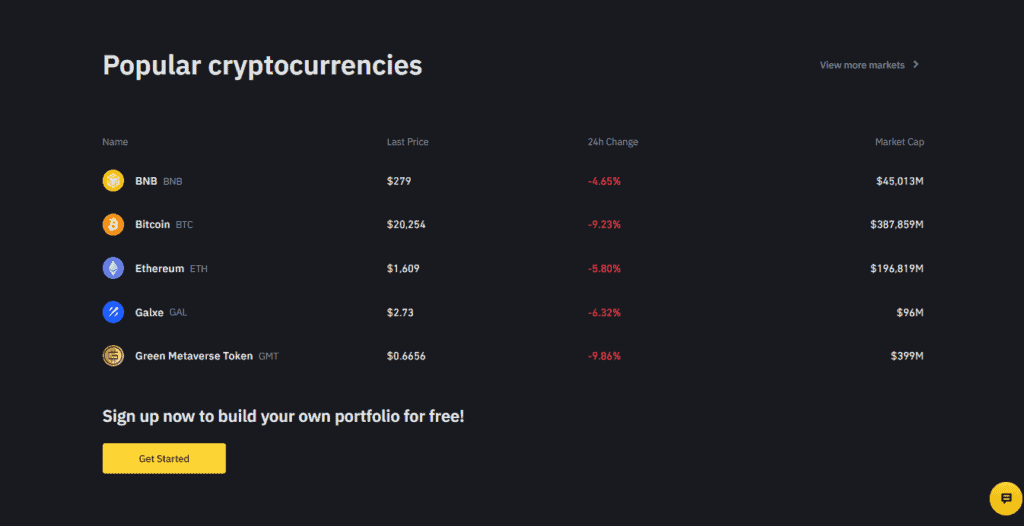 Winner: Binance
Fees
CoinSpot does not charge charges for withdrawals. In the case of deposits, there are no charges if you make use of Bank transfers, POLi, PayID and OSKO however there is a cost for BPAY (0.9 percent) and cash (2.5 percent). For instant purchase or sale of cryptocurrency, you pay a 1 per cent fee. If you sell your cryptocurrency with the marketplace, the price is 0.1 percent per transaction however you are only able to access 14 coins in the market.
Binance does not charge fee for withdrawals or deposits. When you utilize the Convert feature of Binance (the equivalent to an instant buying and selling) it is free of fee, however the cost will be included within the spread. If you trade in the marketplace, the price is 0.1 percent. If you pay for your fees with Binance's own currency (BNB), you will receive 25% off charges for trading. That means that instead of paying 0.1 percent, you will pay 0.075 percent, and you are able to reduce charges if you make the largest amount of money according to the past 30 days.
Both exchanges allow withdrawals and deposits that are free However, Binance's lower charges for trading of 0.1 percent that can lower to 0.075 percent if you pay by BNB will make it the preferred choice.
Winner: Binance
Customer Support
If you have any issues, Live Chat support (which isn't available in Binance) is there to help you. the best way to contact them is to Coinspot's expert support team via their Help Desk.
One of the biggest disadvantages of Binance is the absence of customer support. It is hard to reach Binance via live chat or email currently. Their customer support is delivered by automated bots which redirect you to websites that are not convenient even for experienced users who have particular questions regarding their account.
The fact is that Coinspot surpasses Binance in regards to customer support, and this has helped Coinspot build trust with many users.
Winner: CoinSpot
Deposit Methods
CoinSpot accepts various payment methods, including Direct Deposit PayID POLi, PayID and Cryptocurrency. All of these are free of charge. Customers can also choose to deposit money using BPAY (0.9 percent cost) or cash-in at a local newsagent (2.5 percent cost).
Binance accepts only PayID as well as OSKO as deposit methods that are fiat in Australia. You can also transfer cryptocurrency to the account of your Binance account.
Security
CoinSpot is proud to claim the title as the most safe and verified crypto exchange within Australia and comes of ISO 27001 certification, AUSTRAC registration, and membership in Blockchain Australia. CoinSpot utilizes multi-layered security features like 2FA (Two-Factor authentication) and individual withdrawal limits, anti-phishing phrases geo-lock logins as well as session timeout settings. They also have offline cold storage for the majority of their digital assets.
Binance is extremely safe It has AUSTRAC registration and offline storage for the majority the cryptocurrency they hold. However, in the year 2019, Binance was hit by an attack and more than $40 million worth of Bitcoin was taken. Binance compensated the losses, meaning that no customers of Binance lost any money because of the hack. In the span of four months Binance was able to pass stringent tests on their information security and management, and was awarded their ISO 27001 certification, showing that their customers are dedicated to safeguarding their exchange.
CoinSpot has the highest safe and secure exchange in Australia and hasn't been targeted by hackers since its launch since its inception in 2013.
Winner: CoinSpot
Conclusion
Overall, CoinSpot is an excellent starting point whether you're brand new to crypto or looking to purchase and keep your coins in storage to last for a long time. Binance is, however is a great option for frequent and experienced cryptocurrency traders. The additional tools for trading and price charts as well as the lower fees offered by Binance will allow you to earn more from every transaction. To sum it up, the winner in this comparison is CoinSpot.
Frequently Asked Questions
What are the accepted payment methods on CoinSpot?
CoinSpot accepts a wide range of popular AUD deposit methods, including POLi, PayID, BPAY, cash deposits, and direct deposits from a bank account.
What types of NFTs are available on CoinSpot?
You can find loads of NFT gems on the CoinSpot NFT market, including market leaders such as Bored Ape Yacht Club, Azuki, Vee Friends, Cool Cats, Invisible Friends, and a wide range of other trending NFT projects.
Is CoinSpot regulated in Australia?
Yes, CoinSpot is regulated by AUSTRAC, which means that it complies with all financial rules and regulations in Australia. CoinSpot users are legally protected in case the platform gets hacked or goes bankrupt.
How do I cash out on CoinSpot?
Cashing out crypto on CoinSpot is very simple. The first thing you need to do is sell cryptocurrency for AUD, either through the instant trading feature or through the market section if you're selling one of the coins eligible for market orders.
Once you've sold your crypto for AUD, you just need to initiate a cash withdrawal to your bank account through the WITHDRAW AUD option in your account dashboard. Just follow the instructions and enter your bank account details before submitting the withdrawal request. It's that simple.
Can I make money on Binance?
Binance is a great crypto platform for making money because it offers users numerous possibilities, from spot trading, margin trading, leveraged futures contracts, and P2P trading, all the way to numerous staking options, liquidity mining, crypto savings accounts, and a booming NFT marketplace.
Can you lose money on Binance?
Sure you can. Crypto trading is a very risky activity because cryptocurrencies are highly volatile assets with dramatic price fluctuations within small periods of time. That's why trading cryptocurrencies is a high-risk endeavour, and you should never invest more than you're prepared to lose.
How do I get my money out of Binance?
You can easily cash out your crypto into fiat currency by connecting and verifying a bank account on Binance. Once you connect a bank account, you're ready to facilitate fiat currency transactions from the platform to your bank account.
Is it safe to link a bank account to Binance?
Linking your bank account to Binance is perfectly safe because the exchange platform keeps all user data protected by advanced encryption methods and doesn't share any of that information with third parties.
How does Binance make money?
Binance makes money mainly from platform trading fees. Although the Binance fees are among the lowest in the industry, the platform manages to achieve high profits thanks to the fact that it's the most popular exchange in the world, with the highest number of active users.
Related: