BitMart Review for 2021
BitMart is an innovative cryptocurrency exchange that services over 600,000 users in 180 countries across the globe. It is a diverse platform that offers crypto-to-crypto and fiat-to-crypto trading options and provides an effective opportunity for both beginner investors and expert traders. We cover everything you need to know below to make an educated decision.
About the Exchange
BitMart is a digital asset exchange that allows people to buy and sell cryptocurrencies. Users can trade their digital currencies for popular assets like Ethereum, Bitcoin, and others. It was founded in 2018 by a leader in the crypto space, Sheldon Xia, who is now the CEO. Before the company launched in March 2018, it developed a proprietary crypto token.

BitMart's intuitive, multilayer system is known for its scalability, security, and stability. It also has a competitive and easy-to-use interface and friendly fee structure.
Supported Cryptocurrencies
The support of BitMart cryptocurrencies falls into four main categories: ETH, BTC, USDT, and BMX. At this point, BitMart supports 131 cryptocurrencies and 242 trading pairs. BitMart plans to list additional coins in the future, but some of the top choices include:
Bitcoin Cash
Dash
Bitcoin S.V.
0x
Litecoin
Chainlink
Tron
EOS
NEO
Zcash
BitMart encourages innovation within the platform, which is why it provides a link for parties who want to list their own coin.
Features
BitMart offers a full set of features for its users. Below are some of the critical benefits of the platform and why many people utilize BitMart.
Spot Trading
Spot trading is one of the most popular trading methods on the BitMart exchange. In this trading format, BitMart decides the superior digital assets on the blockchain. That way, users can trade the top technology-powered blockchain assets.
Perpetual Swaps and Staking
Perpetual swaps are comparable to standard future contracts in the market. They are a type of derivative that offers higher leverage for crypto trading. BitMart provides this type of trading and staking, which was launched in February 2020 on the platform.
Staking is when users hold onto funds within a cryptocurrency wallet, which helps boost the long-term blockchain network operations. As an incentive, holders gain rewards for depositing and keeping coins on the BitMart platform. There are also staking awards available without the users incurring any fees. The only coins that users can stake on the platform include:
Futures Trading
BitMart also serves as a one-stop-shop for fiat gateway, OTC trading, and futures trading. In the future, users can execute trades through individual assets. BitMart delivers an intermediary platform service for both B2B and C2C trading modes. Businesses and individuals can effectively transact without having to navigate through multiple platforms.
Launchpad
BitMart encourages innovative project tokens through its "star program," which combines IEO, standard listings, favorable rules, and rationalized procedures. It also has a Mission X2 project, enabling investors to fund startups and earn premiums from these decisions. If the amount eclipses 1 million BMX, this project token can be listed on the BMX market in combination with BMX.
Security
In April of 2018, the BitMart U.S. office registered as a Money Service Business (MSB) with the Financial Crimes Enforcement Network. This initiative was a massive step in gaining trust and buy-in on its project. When users create a new account, this information is securely stored with 2FA, IP address detection, withdrawal confirmations, cold wallet storing, and encrypted personal data.

Another unique feature about BitMart's security is its "Bug Bounty" program. If a user reports a bug that threatens BitMart's websites or security infrastructure, that person receives rewards.
Customer Support
In October 2020, BitMart released its online customer service platform. Within the BitMart website, there is an option to start a conversation via live chat with a customer support team member. Users can select the "help" option at the bottom corner of the homepage. From there, they can click "live chat" to message back and forth with a customer service representative.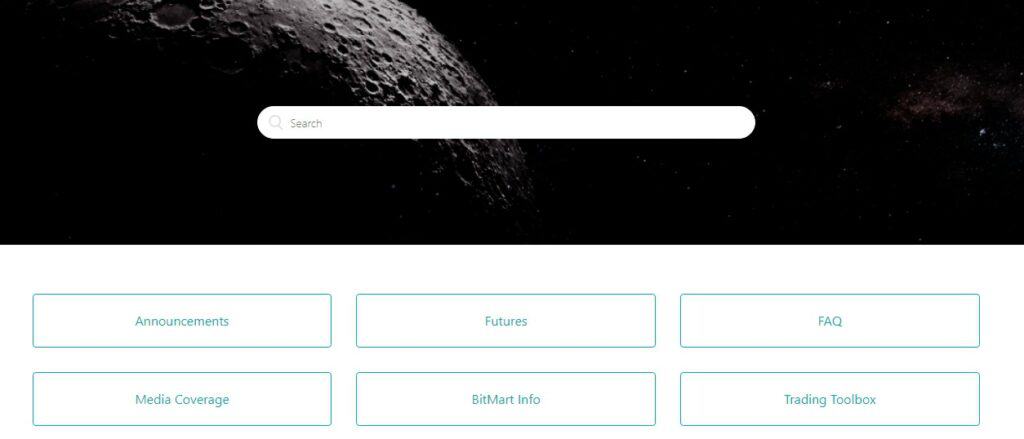 Users can also choose from other options like announcements, BitMart info, FAQ, trading toolbox, and media coverage. Although there is no email or phone number, users have access to all types of resources.
Payment Methods
Buying crypto through BitMart is straightforward. It offers options for PayPal, debit cards, bank transfers, and credit cards. Users start by logging into their account and clicking the button "buy coins."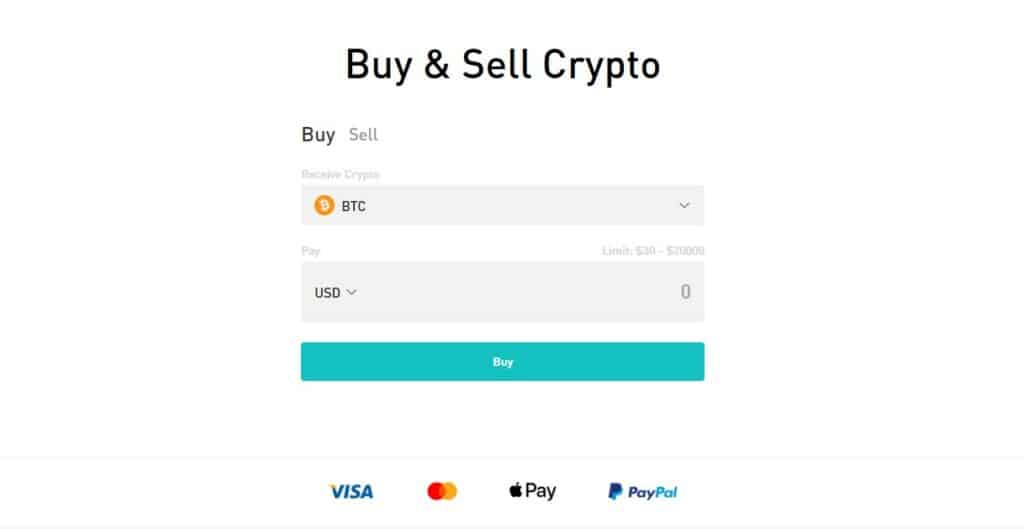 From there, the account holder can select any of the payment methods listed above. Most MasterCard and VISA are accepted. BitMart accepts no more than 42 fiat currencies, including EUR, CAD, USD, and more.
Trading Fees
BitMart offers competitive withdrawal and trading fees for its users. The fee system is built upon a "maker/taker" model. Makers prepare the orders, while the takers are the people who take a standard order from the bookers. "Professional" users and "ordinary" users are charged a different set of fees.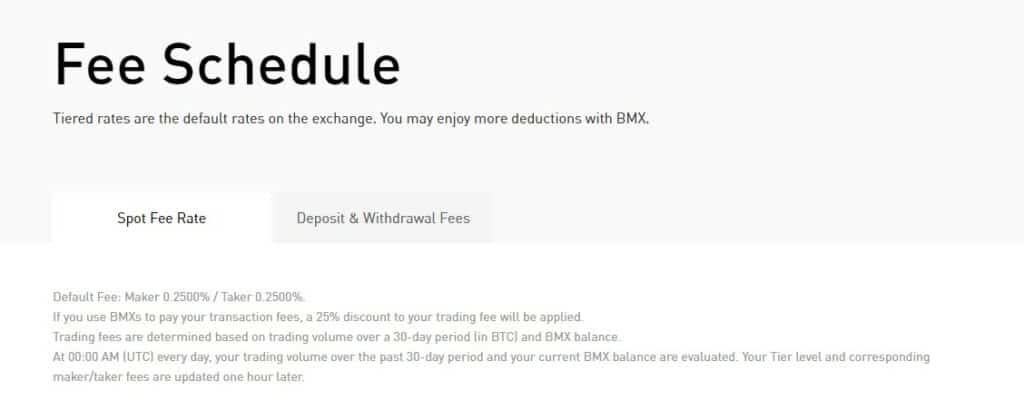 For each transaction, 0.2% will be charged from the taker and 0.1% charged from the maker. It is important to note that this trading fee calculation is based on the 30-day trading volume, BMX balance, and overall account level (professional and ordinary).
Frequently Asked Questions
Are you still unsure about what BitMart provides? Below are some of the most frequently asked questions among people looking into the platform.
What is a Taker and a Maker?
Taker trades are when a user places an order that will trade immediately. This order fills fully or partially before its records in the order book. Takers are always market order orders that take volume from the order book. A maker is any trade that occurs after an initial order is placed on the book.
What Goes into the BMX Price?
The BMX price is dependent on the supply and demand of the market. Government regulations, news, policies, and political stability also play a key role in the price.
What are Good Wallets to Support BMX?
MyEtherWallet and imToken are two excellent options for storing BMX tokens. If users encounter any problems with using these wallets, they can always contact support.