BTC Markets Review for 2023
When choosing a crypto exchange platform, I definitely expect to find all the coins I need before opening a user account. However, numerous platforms on the market don't have a huge choice of cryptos available but are still absolutely great marketplaces for trading crypto because they support all the leading coins and popular payment methods and are known for providing reliable services to their users for many years.
BTC Markets is exactly this type of exchange platform. You'll find some 20+ of the top market cap cryptos, high liquidity levels, and a flawless trading experience for advanced users.
For Aussie traders, BTC Markets offers support for popular local payment gateways, such as OSKO, PayID, BPAY, and Electronic Funds Transfer (EFT). The platform is more geared towards experienced traders who wish to have access to a classic crypto trading interface with technical analysis tools and detailed price charts. Nonetheless, even beginners can get used to BTC Markets thanks to their great mobile app.
Let's dive into the details about BTC Markets and find out more about the key aspects that make this platform one of the leading choices for Aussie crypto enthusiasts.
| | |
| --- | --- |
| Website | Btcmarkets.net |
| Country | Australia |
| Mobile app | Yes |
| Deposit Methods | EFT, OSKO, PayID, BPAY |
| Trading Fees | 0.2% to 0.05% for crypto to crypto pairs, 0.8%5 to 0.1% for AUD to crypto market pairs. |
| Fiat Currencies | AUD |
| Cryptocurrencies | Ripple (XRP), Bitcoin Cash (BCH), Bitcoin (BTC), Ethereum (ETH), Ethereum Classic (ETC), and 15+ altcoins. |
Pros
Very reliable veteran platform active since 2013.
Regulated by AUSTRAC.
Supports a multitude of popular payment methods.
Highly functional trading interface for experienced traders.
Cons
Very limited selection of some 20 crypto coins and tokens.
Isn't very beginner friendly.
No support for margin trading, futures, and other pro trading tools.
What Is BTC Markets?
BTC Markets is one of the oldest crypto exchange platforms in Australia. The platform started out as a Bitcoin exchange from Melbourne back in 2013. The exchange quickly got established as a household name among Aussie crypto traders and managed to attract a solid user base of more than 300,000 active customers.


Reliability is the key characteristic of BTC Markets. The company's policy is to strictly adhere to local laws and regulations when it comes to providing crypto-related financial services. That's why BTC Markets is relatively slow to add new trading pairs on the platform since each available asset needs to pass extensive financial authority improvements. However, thanks to this thoroughness, BTC Markets became recognised as one of the most reliable Aussie exchanges.
Instead of offering a multitude of less popular, low-liquidity coins, BTC Markets is focused on providing premium quality services to crypto investors who deal only with the most valuable cryptos, such as BTC, ETH, XRP, Litecoin (LTC), and a few other altcoins.
Their cyber security is also top of the line, and the platform has never been subject to a successful hack, which is exactly what premium customers expect from a trading platform.
Who Is BTC Markets Aimed at?
BTC Markets is primarily aimed at experienced traders who are looking for an advanced trading interface that allows them to conduct in-depth market analysis and make the right decisions based on thorough research and technical analysis tools. This is one of the key reasons why the platform doesn't have hundreds of altcoin trading pairs since advanced traders tend to stick with the top trending coins on the market, just like pro stock brokers stick to the top of the Fortune 500 company stocks.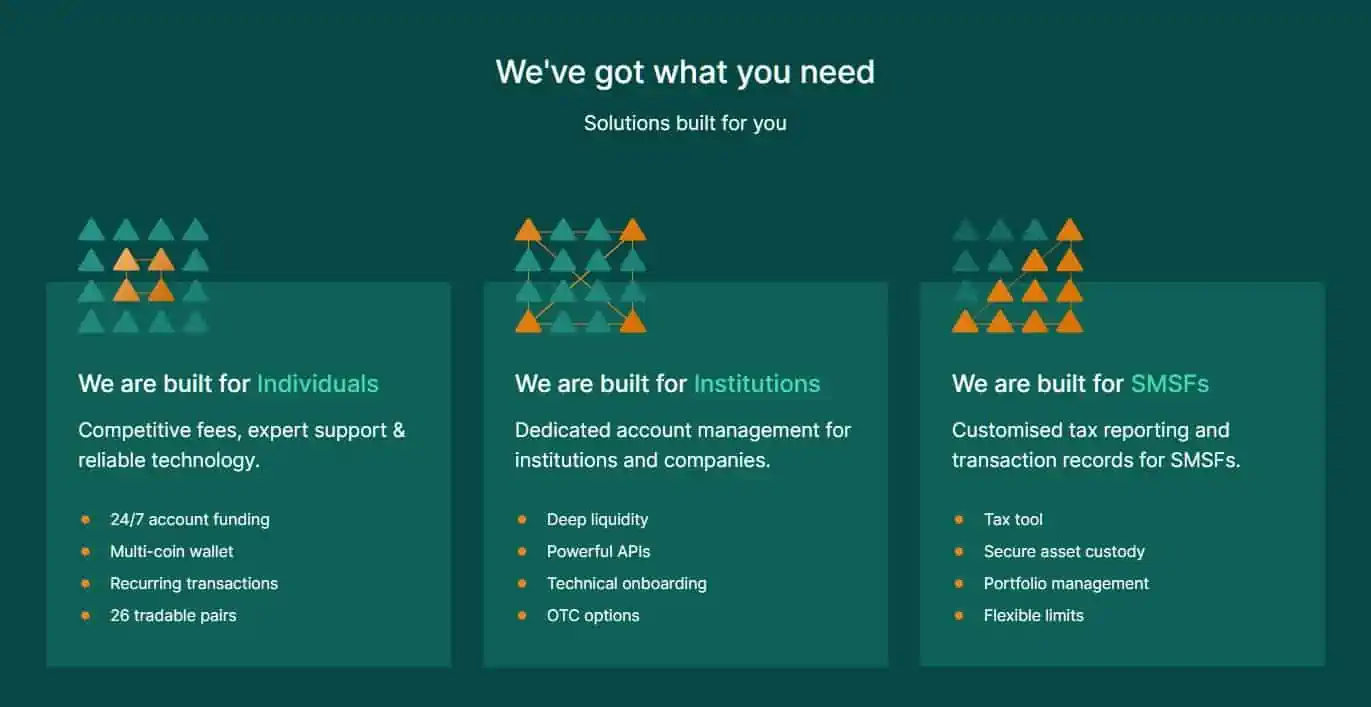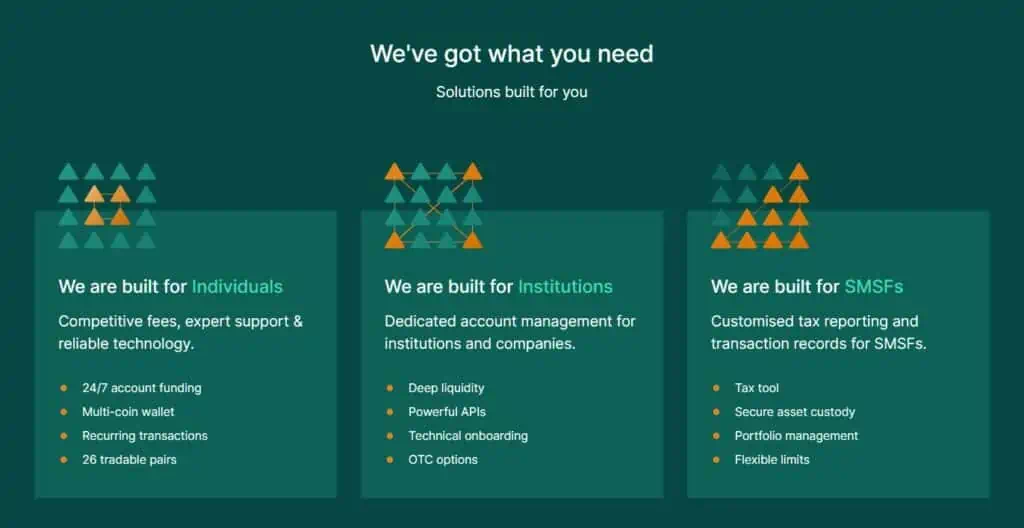 Of course, crypto beginners can try and use the platform, but I'd definitely recommend they use a more beginner-friendly exchange that will save them a lot of headaches. Personally, I found the BTC Markets trading interface very well designed and easy to navigate, but that's only because I've used dozens of crypto exchanges until now.
The BTC Markets mobile app compensates to some extent for the complexity of the browser version of the platform, and it's far more suitable for beginners, but generally, a more experienced class of crypto brokers is what the platform aims at.
BTC Markets Features
Let's have a look at the key features that make BTC markets a great choice for experienced brokers.
BTC Markets Mobile App
BTC Markets recently introduced a great mobile app in their portfolio of services. The BTC Markets app is designed for both iOS and Android smartphone devices and comes with a far more beginner-friendly design and trading interface than the browser version.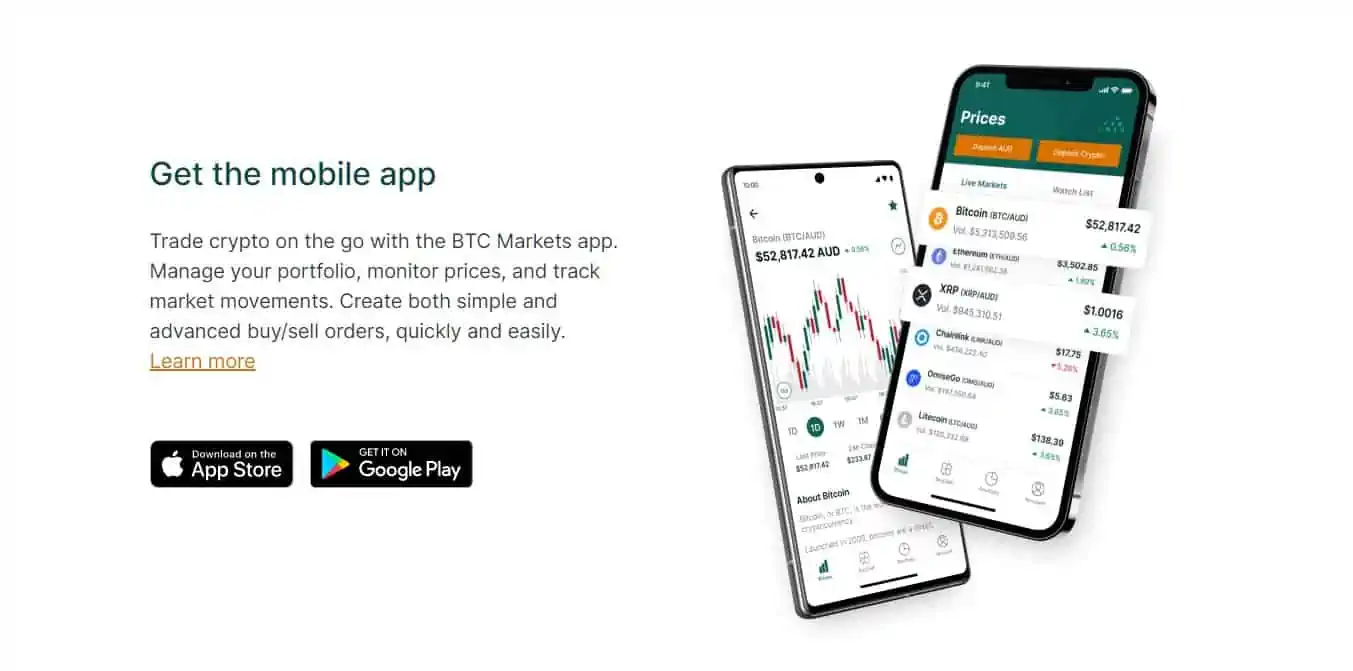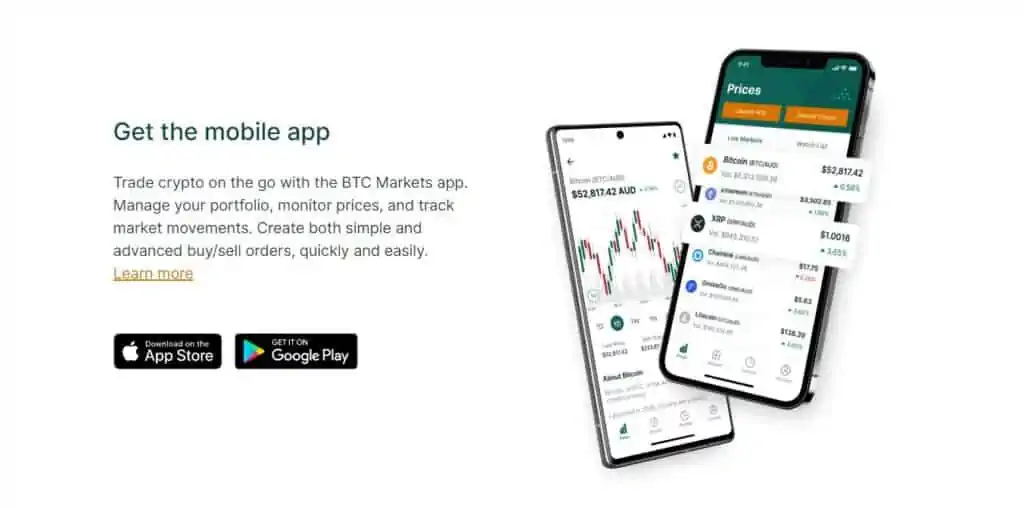 I'd definitely recommend using the mobile version of BTC Markets if you're a beginner because the app allows users to place market orders or use technical analysis tools with just a few clicks. You can just click on an asset you wish to buy, sell, or trade, and you'll be taken to the trading interface right away, without any unnecessary hassle.
The app, however, doesn't provide such a great overview of the trading interface compared to the browser version, which isn't a problem for beginners who just want to buy or sell crypto right away, but for advanced users, the browser version is better and gives them a better view of the price charts.
Advanced Trading Tools
BTC Markets has several highly useful advanced trading tools for experienced users who are used to managing multiple trading positions at the same time. On the BTC Markets trading interface, the central part of the screen is occupied by the price chart for the selected asset pair.
Unlike many exchanges that just have basic price charts, which show price movements and values at specific moments, the BTC Markets price chart is super detailed. Advanced users can choose whether they want to see price trend candles, create custom text boxes with personal notes about the price movements, view the depth chart instead of the price chart, and more than ten additional technical analysis tools located at the left end of the chart.
Below the price chart, users can view all the recent buy and sell orders for the selected asset pair in the right section of the screen. The left part of the screen is reserved for your own trading orders. This is where you'll see two boxes – one for buying and another one for selling digital assets.
You can easily shift between various basic and advanced order types, such as limit orders, market orders, stop limit, stop orders, and take profit orders. There's also an additional Advanced orders tab that lets users place pro order types, such as fill or kill, good till cancel, and immediate or cancel.
Staking
BTC Markets introduced Algorand (ALGO) staking at one point, which allowed users to earn an annual percentage yield on the ALGO coins deposited in their BTC Markets account. However, since Algorand moved to a different blockchain model that doesn't include the distribution of staking rewards, BTC Markets had to de-list this feature.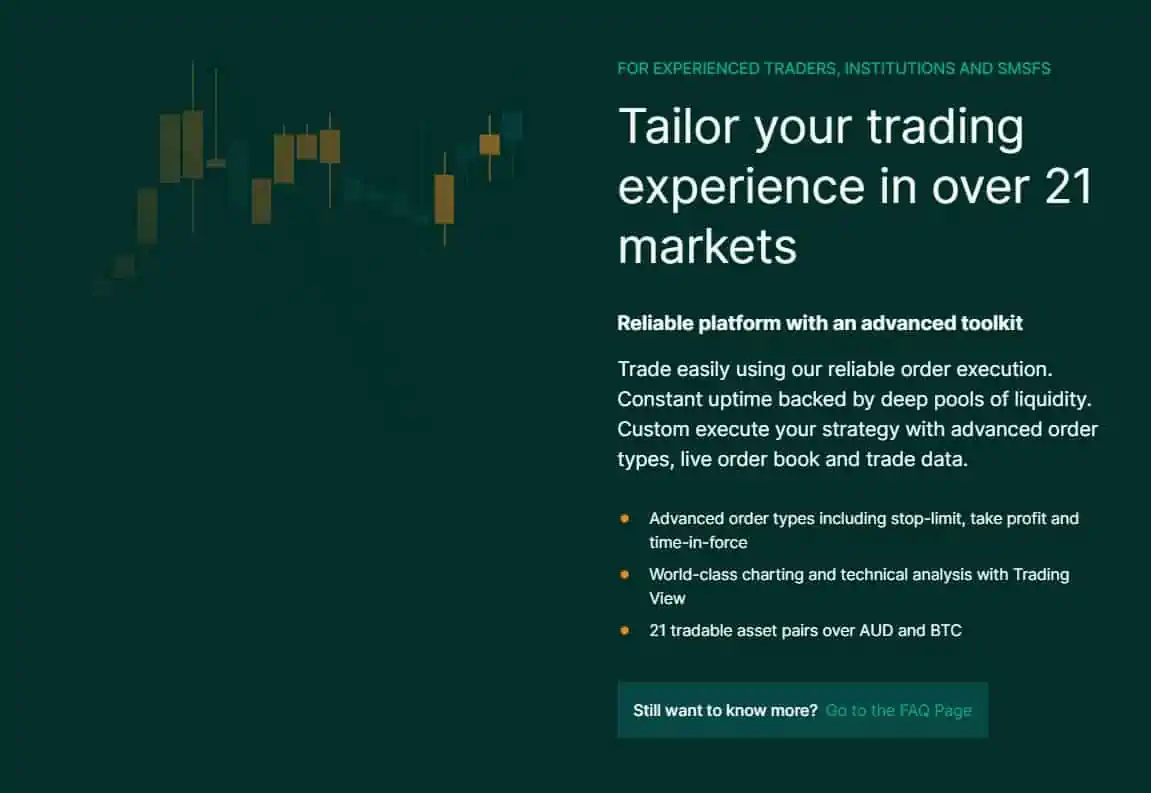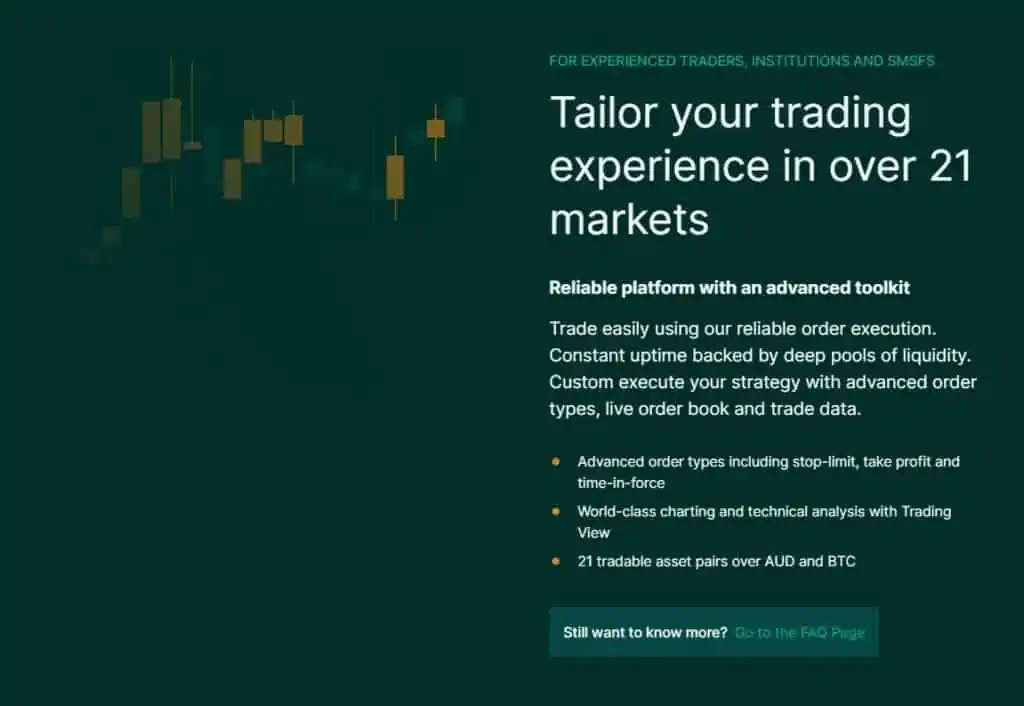 This doesn't mean that there won't be any crypto stalking options on BTC Markets in the future, as stated by the company.
Recurring Purchases
BTC Markets supports the recurring purchases option, which lets traders streamline their crypto investment operations by setting up recurring orders on a daily, weekly, or monthly basis.
This is a very useful tool for crypto brokers who want to focus on trading assets while letting their primary investments grow on an automated basis. For example, if you actively trade crypto and deal with various cryptos, but you also wish to have a steady income from Bitcoin and Ether, you can set up weekly recurring purchases for these two cryptos and focus on your day trading operations without spending time on manually buying BTC and ETH.
What Fiat and Cryptocurrencies Are Supported?
BTC Markets is exclusively focused on experienced Australian crypto enthusiasts. That's why the platform only supports Australian dollars in terms of fiat currencies.
BTC Markets Fees
Let's take a closer look at the BTC Markets fee structure:
BTC Market Deposit / Withdrawal Fees
When it comes to deposit fees and withdrawal fees, BTC Markets doesn't charge anything, making it a great exchange for depositing and withdrawing large AUD sums. However, your bank might charge you some fees independently of BTC Markets.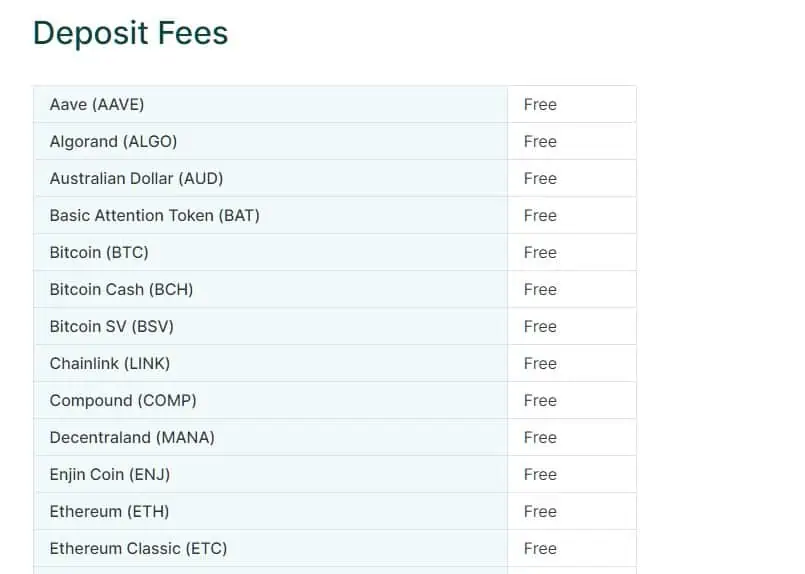 As far as crypto withdrawals and deposits, you just need to pay the standard transaction fee to get your crypto processed through the blockchain.
BTC Markets Trading Fees
The platform has a dual trading fee policy. Standard fiat to crypto trading incurs higher fees compared to crypto to crypto asset pairs.
Crypto-to-crypto trading pairs include ETH-BTC, BTC-LTC, and XRP-BTC. For these trading pairs, market makers incur a 0.02% fee, while market takers incur a 0.5% fee, both being relatively low. All of the other trading pairs include fiat to crypto transactions and incur a 0.85% fee on traders with a monthly trading volume below 500 AUD.
The fees gradually decrease as the user's trading volume increases. For example, if you have a 30-day trading volume of at least 115,000 AUD, you'll incur a 0.4% trading fee, while large-scale investors with a trading volume of over 5 million AUD incur a 0.1% fee.
Which Payment Methods Are Accepted?
BTC Markets supports a broad selection of payment methods that enables users to easily facilitate transactions between their Australian bank accounts and BTC Markets. You can use OSKO, PayID, BPAY, and EFT to send Australian dollars to your BTC Markets account.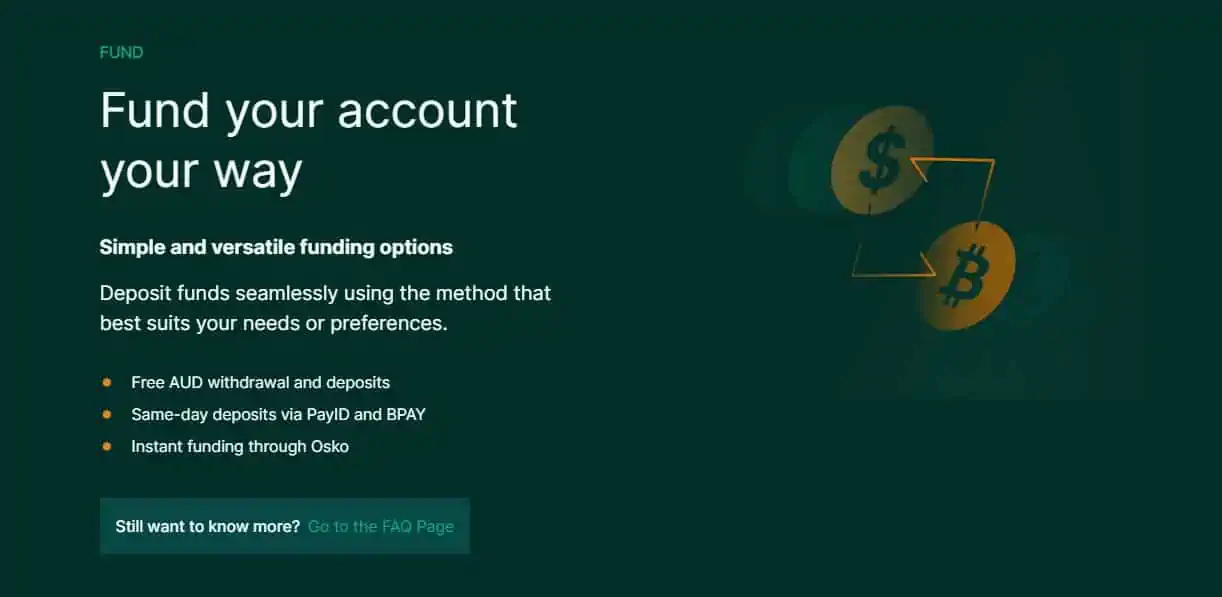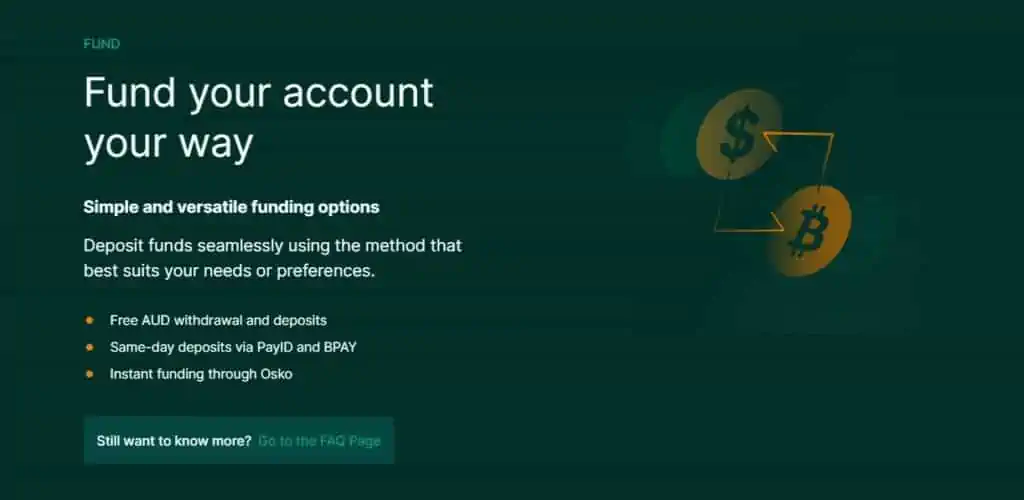 I'd recommend BPAY and OSKO since these payment services literally transfer cash from your bank account to the exchange platform in a matter of minutes, while EFTs can sometimes take more than a whole business day to get processed.
BTC Markets doesn't support credit cards and debit cards as payment methods.
Is BTC Markets Safe?
BTC Markets has never been hacked, despite being active since 2013, making it a real crypto veteran exchange platform.
The platform keeps more than 90% of all assets in offline, cold storage devices. All of the data on the platform is encrypted, and the platform doesn't share user information with anyone except with law enforcement agencies in case a user account is suspected of tax evasion or other illegal activities.
User accounts have two layers of protection. The first one is a custom password for entering your account. You should definitely create a strong password with multiple special characters, letters, and numbers. Additionally, you can set up two-factor authentication (2FA) to protect your account from scammers in case someone breaches your account password.
BTC Markets Regulation
BTC Markets is regulated by AUSTRAC, so you don't need to worry whether the platform will simply shut down operations and steal your money. Also, you need to pay attention to crypto taxes since AUSTRAC-regulated platforms are under special scrutiny for crypto taxes.
Creating an Account With BTC Markets
Creating an account on BTC Markets is very simple and straightforward:
Go to the account creation page on BTC Markets.
Provide an email address and create a strong account password.
Agree to the terms of service and the privacy policy by checking the box.
Proceed by clicking the Signup and Continue button.
Now that you've created an account, you need to verify your identity.
Start by verifying your email. You'll just need to follow the instructions in the email message sent to the address you've provided during the account creation process.
Now, you'll need to provide various personal details such as your full name, address, and a copy of a government-issued document such as your passport, driver's licence, or ID card.
Once you've provided all the required information, submit the account for verification. The process shouldn't take more than 10 to 15 minutes.
You'll receive a confirmation email, and you're ready to start trading on BTC Markets.
Customer Support
The customer support segment of BTC Markets isn't the best in the industry, but it's fairly functional. There's no live chat option. Instead, you can either browse the Help Centre section to find answers to common platform issues or file a support ticket and wait for the customer support team to get back to you.
The Help Centre has loads of useful articles regarding most of the common platform issues, while the support ticket system also works pretty well since support team members usually respond to inquiries within a single business day.
BTC Markets Alternatives
Let's have a look at some of the popular alternatives to BTC Markets.
Independent Reserve vs BTC Markets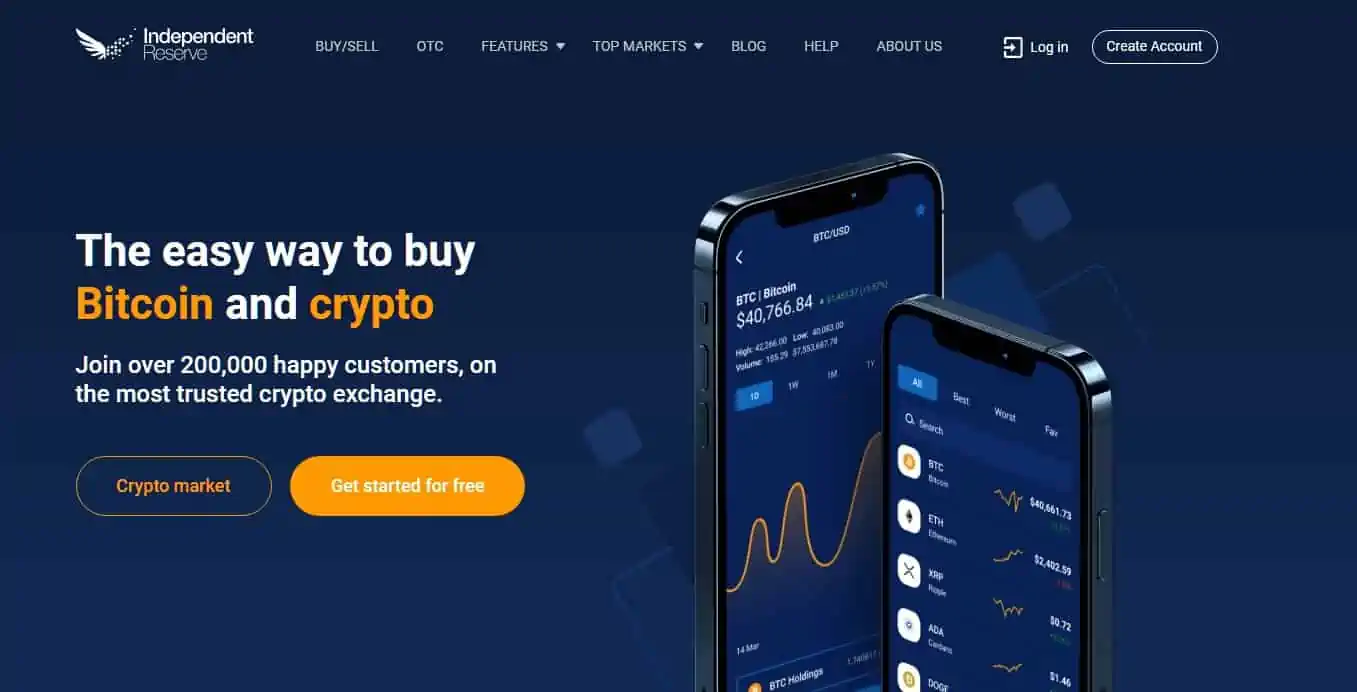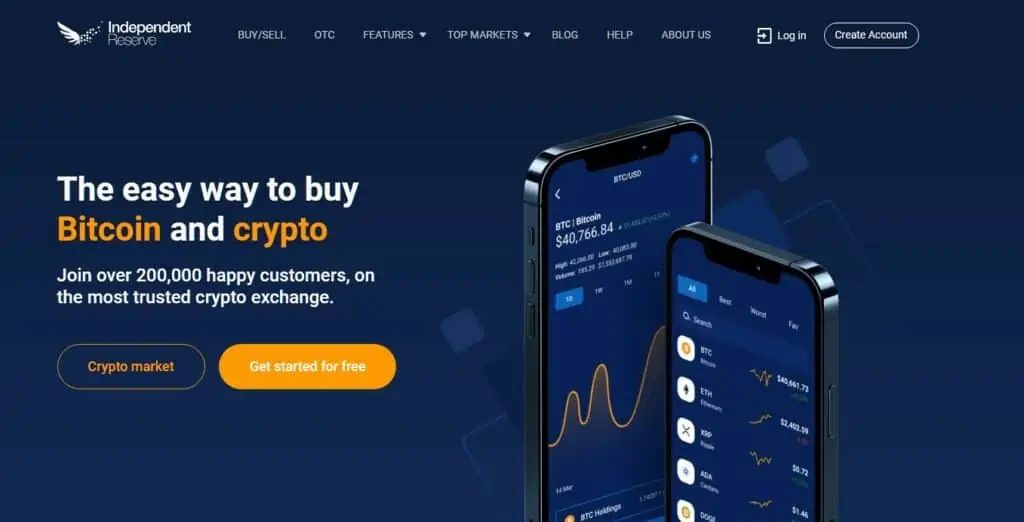 Independent Reserve has lower trading fees compared to BTC Markets and more than twice as many supported coins. However, the platform lacks an advanced trading interface and pro trading tools or technical analysis features, which is where BTC Markets really shines.
Swyftx vs BTC Markets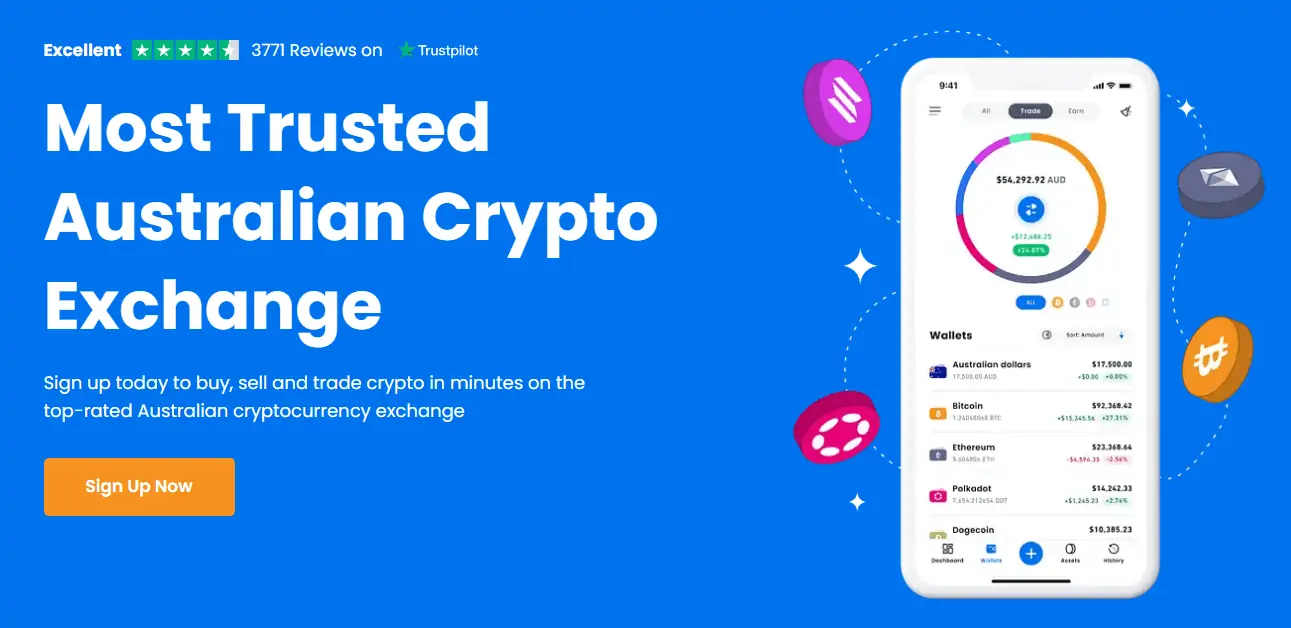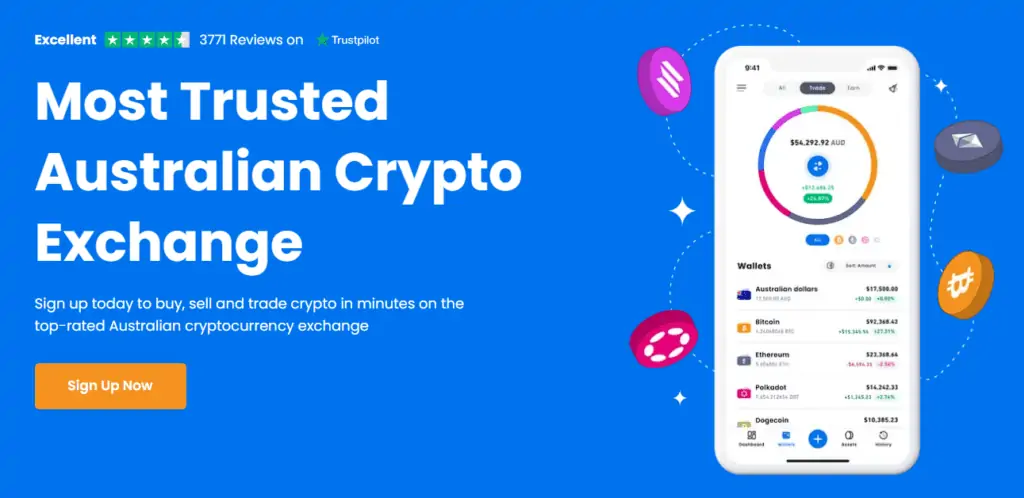 Swyftx is definitely the go-to Australian cryptocurrency exchange for beginners. There are more than 200 coins available for instant trading on the platform, and the exchange is very simple to use, even by total beginners with no knowledge about crypto trading. When it comes to advanced trading tools and market orders, Swyftx doesn't have any, and that's why BTC Markets is a much better choice for the more experienced users.
Coinbase vs BTC Markets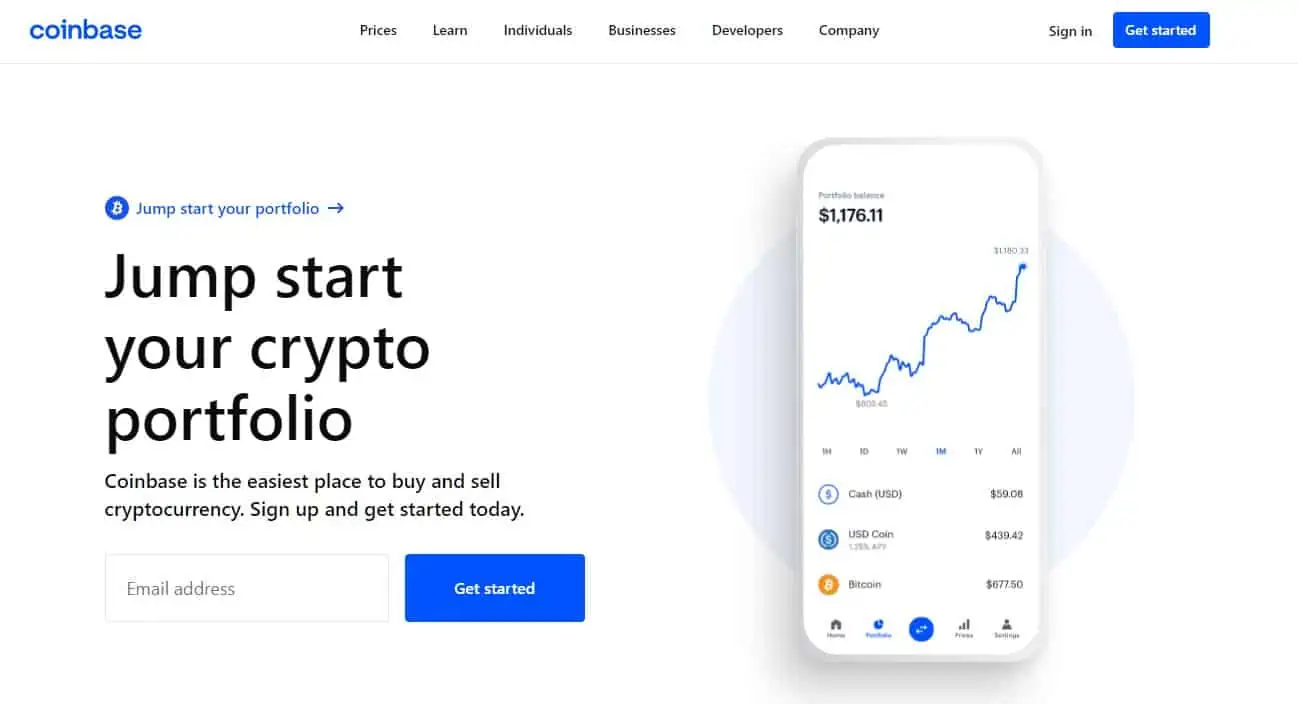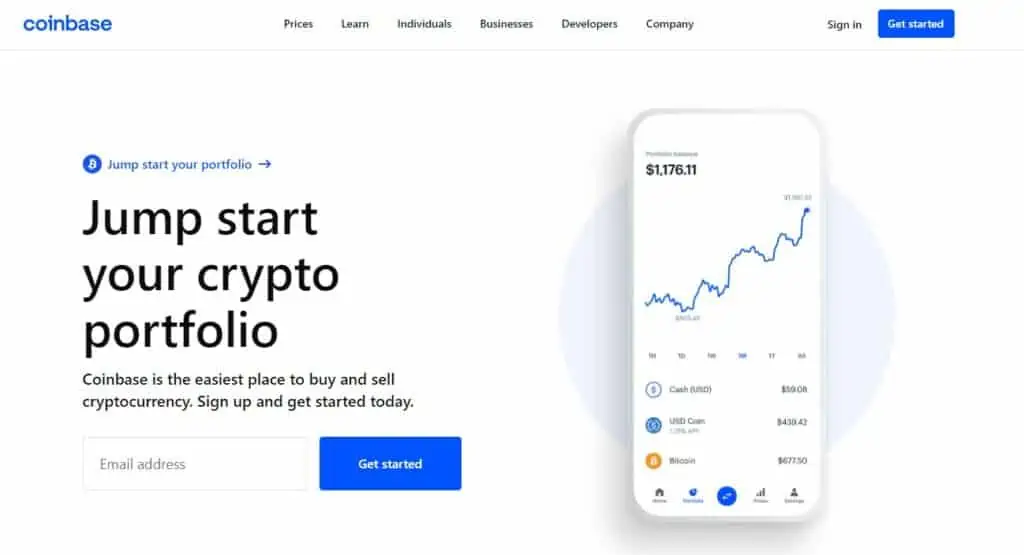 Coinbase is one of the leading global crypto exchanges and provides users with some of the most reliable services in the industry. However, the platform lacks advanced trading tools and support for Australian dollars, which presents a serious entry barrier for Aussie traders.
CoinJar vs BTC Markets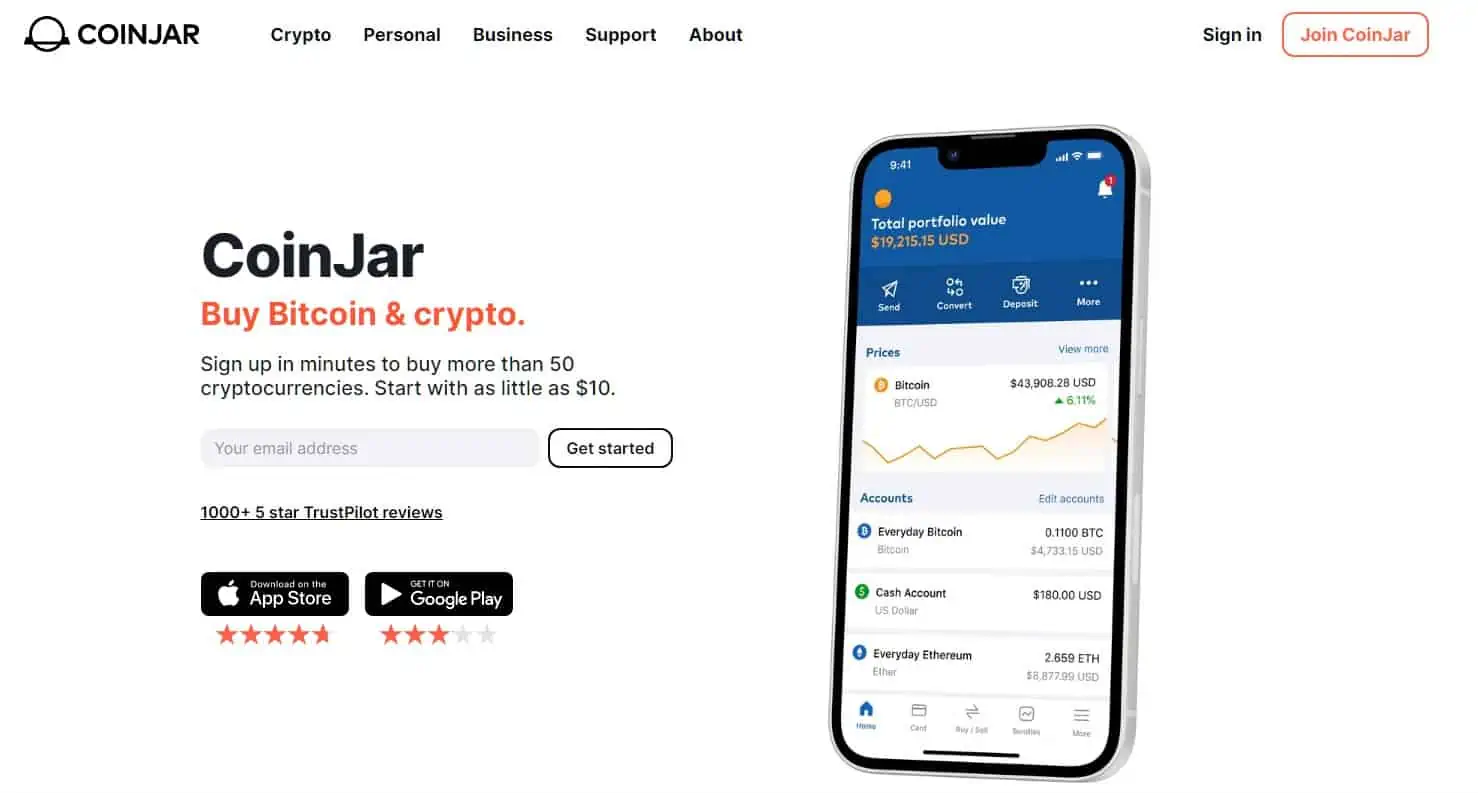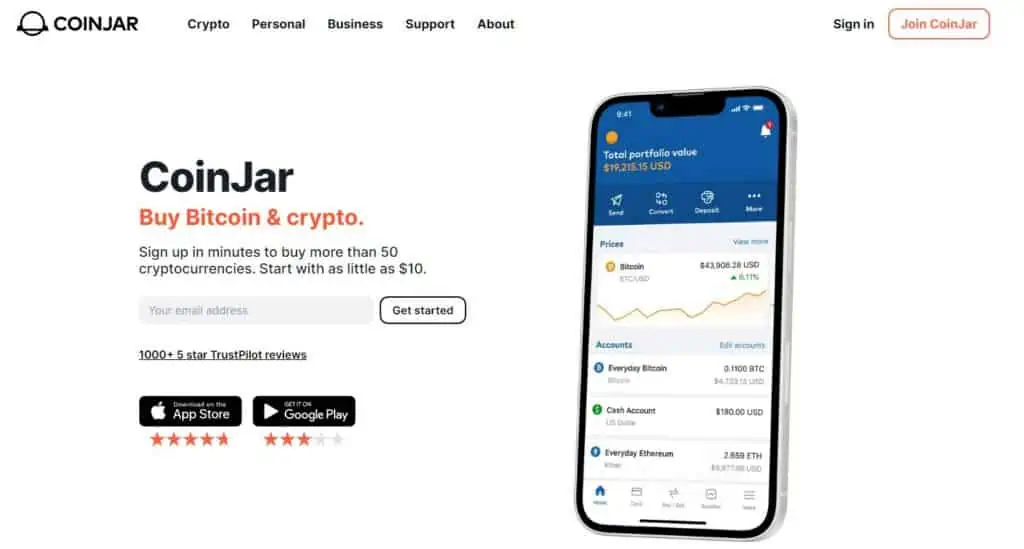 CoinJar has a strong selection of around 50 popular coins and tokens, which is much more compared to the supported coins on BTC Markets. However, only a limited number of coins can be traded on the market interface of CoinJar, and the platform is known to have liquidity issues.
Binance Australia vs BTC Markets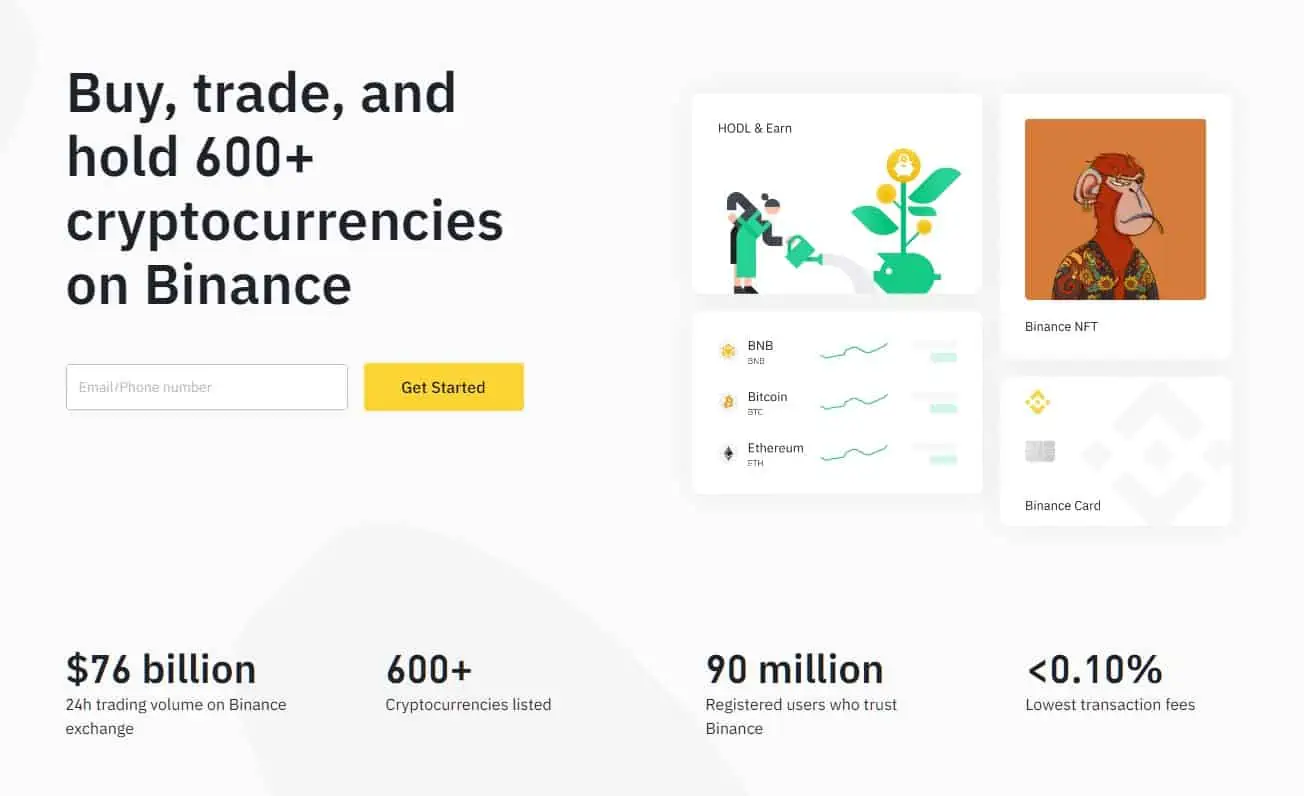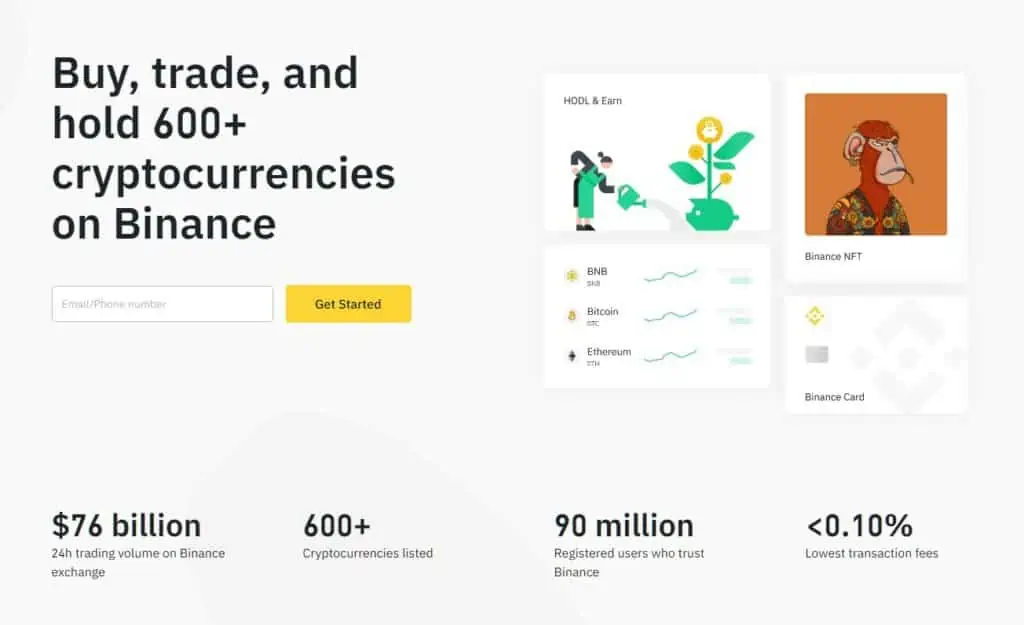 Binance Australia offers users hundreds of cryptos and a huge variety of trading tools, with everything from instant trading, basic spot trading and margin trading, all the way to leveraged positions and futures contracts. Compared to Binance, BTC Markets has a rather poor selection of cryptocurrencies and trading features.
Frequently Asked Questions
Here are a couple of popular FAQs about BTC Markets.
Are BTC Markets insured?
BTC Markets isn't an insured crypto platform.
Who owns BTC Markets?
BTC Markets is owned by Caroline Bowler, who is also the CEO of the company.
How do I withdraw from BTC Markets?
You can easily withdraw funds from BTC Markets by navigating to the AUD – Domestic Bank Transfer from where you can specify how much money you wish to withdraw from your platform account. Once you specify the details, you can freely initiate the transaction.
Can I short on BTC Markets?
Yes, it's possible to short sell crypto on BTC Markets with the use of the various available order types. You can directly short crypto for AUD because BTC Markets doesn't have crypto-to-crypto trading pairs.
How do I deposit money into my BTC Markets account?
Depositing funds into your BTC Markets account is very simple. Just navigate to the Deposit tab in the Account section and choose whether you wish to conduct crypto or AUD deposits. Just follow the on-screen instructions, and you'll be able to transfer funds into your platform account in no time. The exchange automatically generates crypto wallets for all supported coins when you deposit crypto into your platform account.
Conclusion
After trying out BTC Markets for some time, I've reached two conclusions. First, BTC Markets is definitely an exchange platform built for experienced users. Of course, beginners can also use it thanks to the BTC Markets mobile app, which simplifies the platform mechanics a bit, but the platform mainly targets experienced traders.
My second conclusion is that the trading interface and the advanced order selection contain most of the tools experienced crypto brokers need to conduct their daily trading operations.
All in all, the platform works great, but it really isn't a good choice for crypto beginners who are looking for an easy way to start investing in crypto.
BTC Markets Compared
| Exchange | Cryptocurrencies | Fiat Currencies | Trading Fees | Deposit Methods | Sign Up |
| --- | --- | --- | --- | --- | --- |
| Swyftx | More than 320 | Australian Dollars, New Zealand Dollars | 0.6% | Osko, PayID, Credit Card, Debit Card, Bank Transfer, Cryptocurrency | Visit Swyftx |
| CoinSpot | More than 370 | Australian Dollars | OTC: 0.1% Market Order: 0.1%* (applies to LTC, BTC, ETH, XRP, POWR, DOGE, TRX, NEO, XLM, GAS, RChain, RFOX, EOS) Instant Buy/Sell: 1% | POLi, PayID, Cash, Cryptocurrency, Bank Transfer, BPAY | Visit CoinSpot |
| Binance | More than 600 | US Dollars, Australian Dollars, and 8 more | 0% to 0.1% | Osko, PayID, Credit Card, Debit Card, Crypto | Visit Binance |
| Bybit | More than 160 | 50+ | 0.1% to 0.6% | Crypto, EFT, wire transfer, bank transfer, debit card or credit card | Visit Bybit |
| Independent Reserve | 27 | Australian Dollars, US Dollars, New Zealand Dollars | 0.05% to 0.5% | EFT, SWIFT, Osko, PayID, Crypto | Visit Independent Reserve |
| Coinbase | More than 210 | Australian Dollars, US Dollars, New Zealand Dollars | Fees Vary | EFT, SWIFT, Osko, PayID, Crypto | Visit Coinbase |
| CoinJar | More than 50+ | Australian Dollars, Pound Sterling | Taker: 0.04 to 0.1% Maker: 0.04 to 0.1% | Apple Pay, Google Pay, Credit Card, Debit Card, Bank Transfer, Fiat, Crypto | Visit CoinJar |
| Kraken | More than 140 | Australian Dollars, US Dollars, and 5 more | Taker: 0.10% to 0.26% Maker: 0.00% to 0.16% | Apple Pay, Google Pay, SWIFT, Osko, SEPA, Crypto, Wire Transfer, Bank Transfer | Visit Kraken |
| BTC Markets | More than 15 | Australian Dollars | Taker Fee (for Bitcoin pairs): 0.20% Maker Fee (for Bitcoin pairs): -0.05% Australian Dollars Market Pairs: 0.10% to 0.85% | Crypto, BPAY, EFT, PayID, Osko | Visit BTC Markets |
| Easy Crypto | More than 40 | Australian Dollars, New Zealand Dollars, South African Rand | 1% | P2P, POLi, and Bank Transfers | Visit Easy Crypto |
| Coinstash | More than 140 | AUD | Taker fees: 0.85% Maker fees: 0.85% | Cryptocurrency, Bank Transfer, PayID | Visit Coinstash |
| eToro | More than 70 | Australian Dollars, US Dollars, Euro, and 12 more | Vary | Online Banking, Skrill, Neteller, PayPal, Bank Transfer, Debit Card | Visit eToro |
| KuCoin | More than 645 | US Dollars, Euro, Australian Dollars, and 6 more | 0.1% | Credit Card, Debit Card, SEPA, PayPal, Wire Transfer, Crypto | Visit KuCoin |