ChangeNOW Review for 2022
If TrustPilot is to be believed, one would say that ChangeNOW is indeed an awesome platform. That's why we embarked on a quest to fact-check the reasons for the users' enthusiasm for both the crypto exchange and its allegedly superb customer support team and remarkably fast processing time.
We dove deep into Changenow.io's background, safety protocols, trading offers, level of customer support, and trading fees in order to determine whether our findings reflect the positive experience of ChangeNOW's users. Here are the results.
About the ChangeNOW Exchange
ChangeNOW is a non-custodial crypto exchange service that allows you to make crypto swaps by choosing from more than 200 cryptocurrencies without needing to create an account. An exception to this is the Premium Lounge, which is an extra feature of the ChangeNOW platform.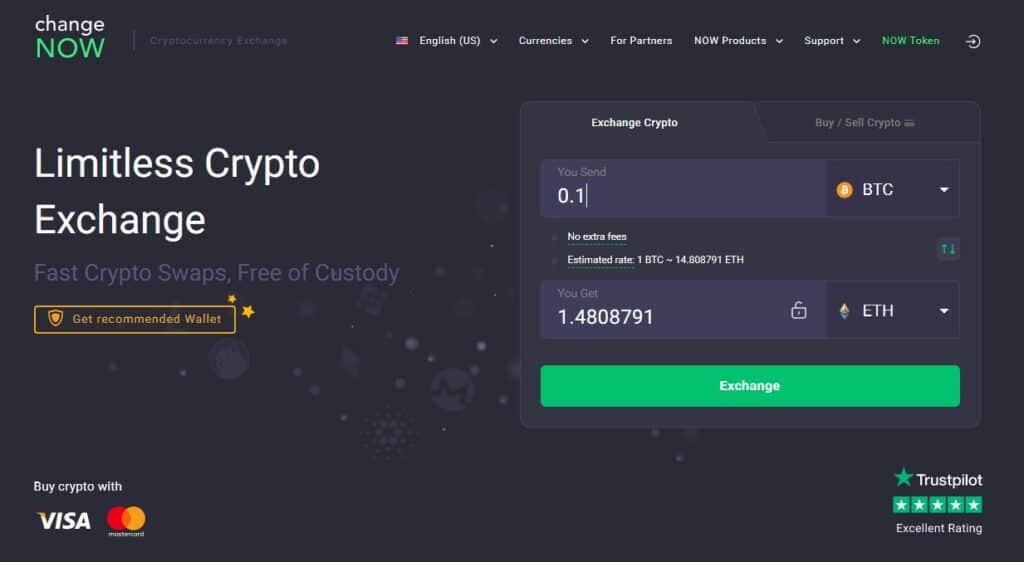 How Does the Premium Lounge Work?
The Premium Lounge is an optional feature that allows you to sign up for a premium membership. As soon as your account is validated, you'll be ready to take advantage of several additional perks, such as the opportunity to view your transaction records.
Apart from the Premium Lounge, this cryptocurrency exchange provides a native utility token and many additional innovative technological solutions to facilitate a faster and more convenient exchange of coins. Some of these are the crypto loan tool, token swap, instant exchange, NOWPayments, NOWTracker, LightningNOW, NOWNodes, and the Telegram Bot.
The ChangeNOW Instant Crypto Exchange
The ChangeNOW instant crypto exchange is integrated with a number of crypto exchange platforms, such as Binance, OKEx, Huobi, Bitfinex, and KuCoin. This platform will always opt for the best exchange rates available on the market at the transaction time and offer them to its clients.
To send coins in a fast and convenient way, ChangeNOW provides you with a widget where you need to enter the amount of coins in the "You Send" field and select the cryptocurrency you want to send from the dropdown menu on the right.

With this widget, you can receive an instant approximation of the fees and the currency exchange rate, presented in the "You Receive" section of the form.
Finally, you need to fill out the recipient wallet address in the designated space at the bottom of the instant crypto exchange widget to complete the transaction.
The NOW Token
The development of the NOW token represents a turning point moment in the industry, as it's the first native digital asset designed to serve as an internal currency of an instant crypto trading platform. Built on the Ethereum Network (ERC-20 Standard) and based on the Binance Chain (BEP-2 Standard), the NOW utility token has been issued in a total supply of 199,763,509.9 NOW tokens.
The primary role of the NOW token is to provide support for the financial products and systems of the ChangeNOW platform. If you want to invest in NOW (BEP-2) tokens, you can buy them through an Ethereum blockchain platform such as the Uniswap exchange or by placing a buy order on the Binance DEX.
LightningNOW
Since this is the most notable feature of the ChangeNOW crypto exchange, LightningNOW is also why many satisfied clients flock to the site.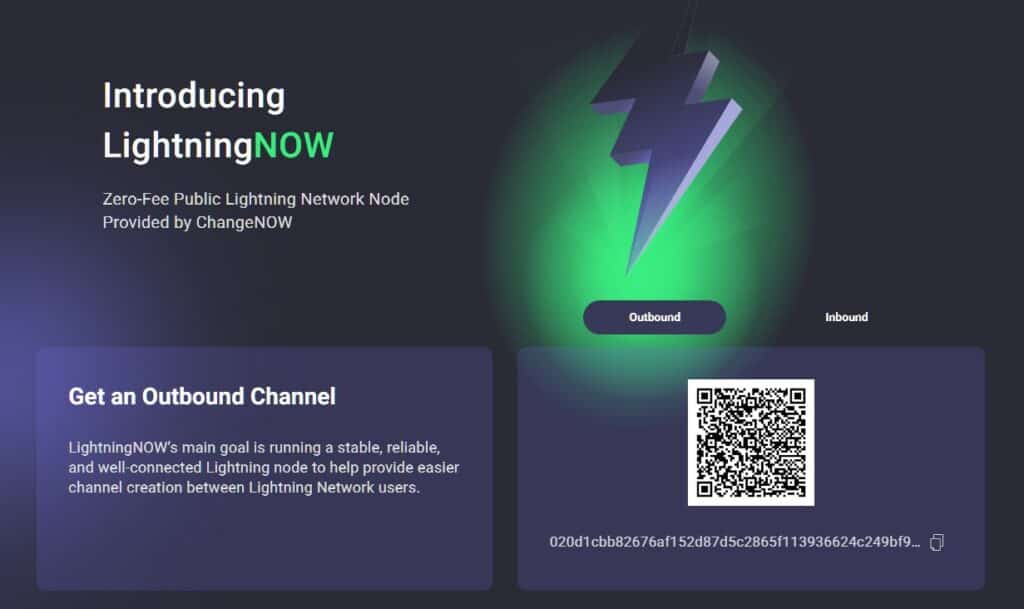 In particular, the LightningNOW technology enables users to conduct instant transactions without waiting for any approvals. Instead of requiring users to interact on-chain, smart contracts provide instant security for all payments.
Additionally, the Lightning Network can process an incredible number of transactions per second throughout the whole network. It also enables the entire transaction process on the blockchain to be completed at fairly minimal rates without arbiters.
NOWLoans
On ChangeNOW, you can take a quick crypto loan without worrying about the volatility of the cryptocurrency market to boost your abilities as a liquidity provider and the volume of transactions you make on the ChangeNOW platform.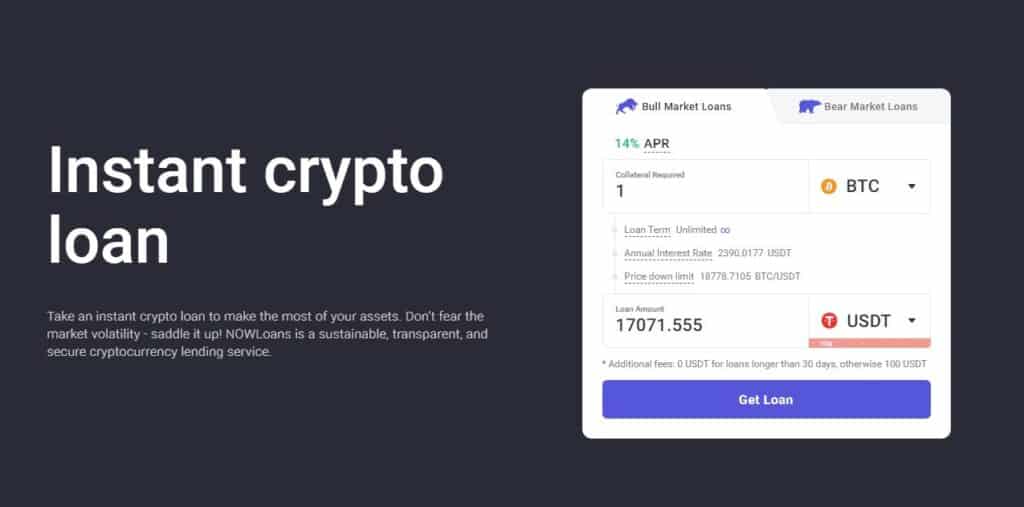 To use this practical and transparent service, you can close your loan at any time that is convenient for you, with no monthly interest charges. In fact, the interest is added up each month and only gets paid when the loan is paid in full. Furthermore, all of the assets are held in separate wallets secured with private keys that are refreshed regularly.
Supported Cryptocurrencies
ChangeNOW offers more than 200 cryptocurrency projects, including but not limited to Bitcoin (BTC), Ethereum (ETH), Bitcoin Cash (BCH), Dogecoin (DOGE), Ripple (XRP), Tether (USDT), Monero (XMR), Dash (DASH), TRON (TRX), Litecoin (LTC), Eos (EOS), to name a few.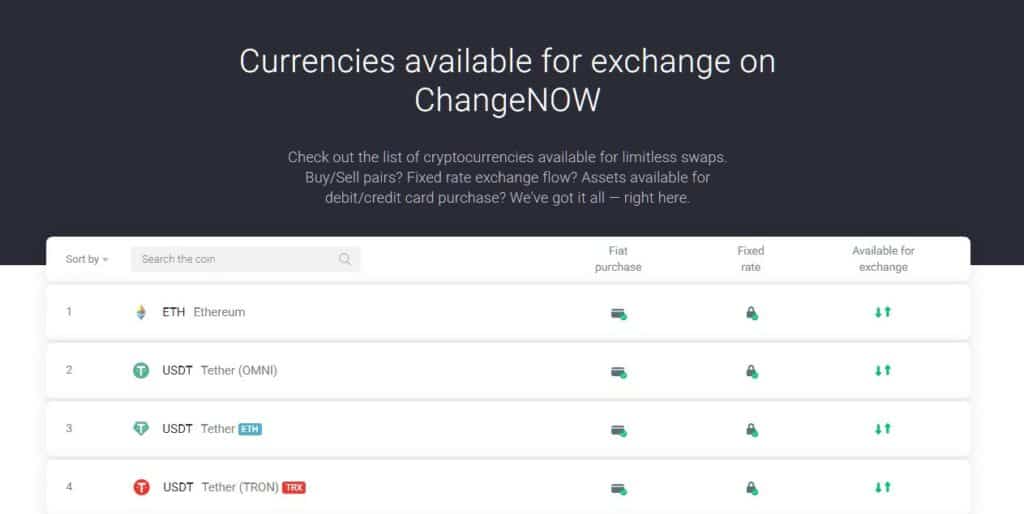 Payment Methods
You can acquire various altcoins and tokens by using your debit card or credit card on the ChangeNOW platform in less than a few minutes. Also, ChangeNOW supports many of the most popular third-party payment service providers, such as Visa and Mastercard. Simplex, the exchange's third-party partner service, is responsible for providing this functionality.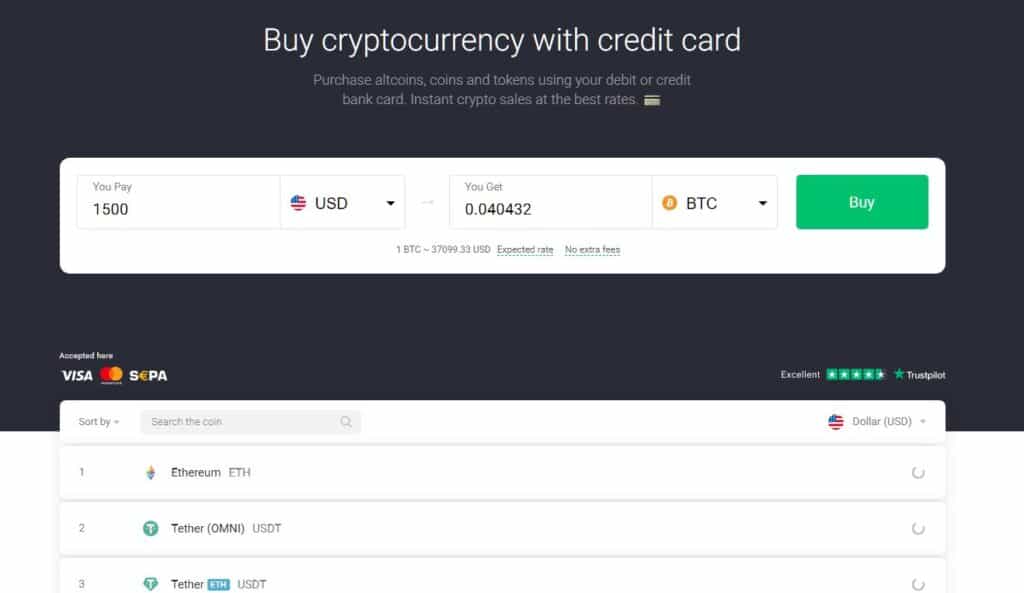 Trading Fees and Limits
ChangeNOW is a crypto-to-crypto exchange that enables its customers to instantly swap coins starting at less than $2 with no maximum limit at fairly modest fees.
The exchange rates on the ChangeNOW platform range between 0.5% and 4%. You may select between the classic rate (the best available rate but fluctuating on the market) or the fixed rate (a guaranteed sum of charges).
Is ChangeNOW Safe to Use?
As ChangeNOW offers non-custodial services, the digital assets of its clients are not held on the exchange's servers. Strictly adhering to the AML/KYC standards and protocols, this exchange provides solid security of its members' personal information. Moreover, it also performs selective KYC authorizations in cases where there's a founded doubt of suspicious activity by any of the platform's users.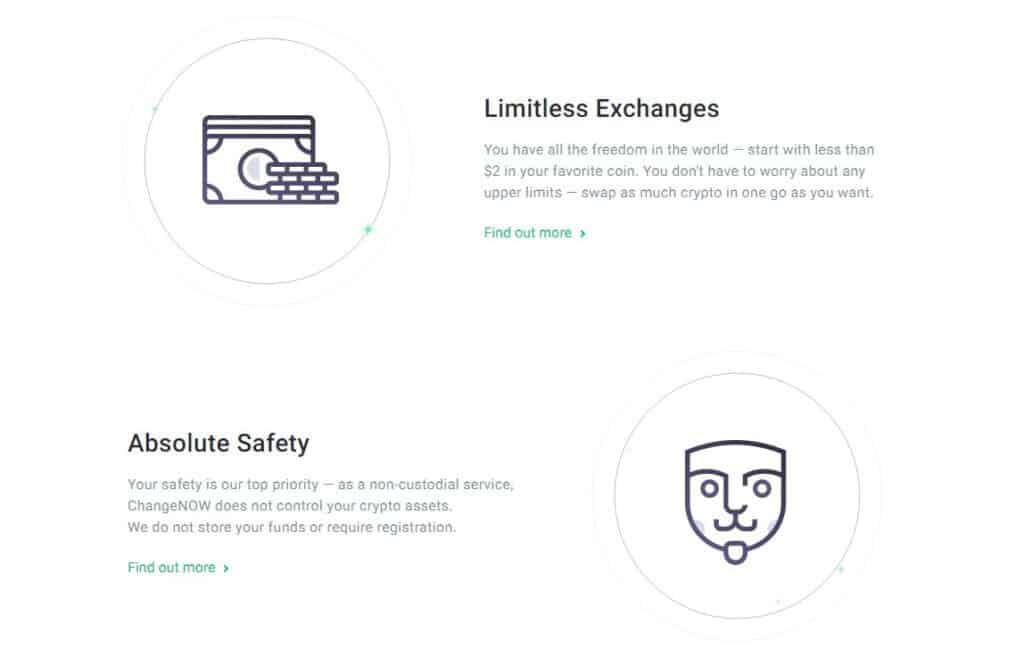 Customer Support
There are four components of the ChangeNOW web platform that have been customized to better serve their customers:
A knowledge base that guides users through the trading platform's mechanics and features;
A help center where you can discover many pre-answered questions regarding the trading operations and financial instruments given by this exchange;
A page where you are presented with the many ways to contact the customer support staff;
An FAQ section.
If none of the information on these pages answers your query, you can contact the support team at any time by sending an email request, and you will receive a prompt and professional resolution to your problem.
The platform's social media platforms (Twitter, Telegram community chat, Instagram, Facebook, and Reddit) can also be used to reach out to the customer support team.
Frequently Asked Questions
Does ChangeNOW have a mobile app?
Yes. The ChangeNOW mobile application is an excellent alternative for traders who are always on the move. The mobile app, which was made with functionality in mind, allows you to conveniently exchange your favorite coins in just a few clicks.
The ChangeNOW mobile app can be easily installed on all Android devices. After getting it on your smartphone from the Google Play Store, all you'll need is a few coins and the address of a wallet to start trading on the go.
What countries are supported by ChangeNOW?
The financial services offered by ChangeNOW are available worldwide. However, the exchange's terms and conditions state that users cannot be residents of countries listed on the United Nations Security Council's Sanctions Lists or their analogues.
To name a few, the United States, Sudan, North Korea, Cuba, Iran, Syria, Bangladesh, and Bolivia are on this list.
Does ChangeNOW provide a crypto wallet?
The ChangeNOW instant trading platform also provides its users with a technological solution to safely store their digital assets. The NOW cryptocurrency wallet is a non-custodial digital wallet that doesn't hold any of your personal information or coins. All digital assets and sensitive data are stored on your device.
Also, it's good to know that this platform doesn't gather any personal information about its users while their coins are kept on their devices, ensuring the highest degree of confidentiality and safety.
Alternatively, you can make use of some of the wallet service providers advised by ChangeNOW, such as Atomic Wallet, Exodus wallet, or Magnum wallet.
The Bottom Line
ChangeNOW is indeed a user-friendly, highly intuitive, aesthetically designed, and well-organized non-custodial platform that allows you to effortlessly and instantly exchange your favorite cryptocurrency. Moreover, it provides many highly practical trading widgets as well as easily understandable explanations for all of its trading tools.
In turn, ChangeNOW successfully eliminates the inevitable stress that more often than not accompanies beginners in trading, thus transforming the process of swapping coins into genuine entertainment.
When you combine the profitable prospects and low costs with the super-friendly, secure, and supportive environment this platform offers, you get quite a bargain. ChangeNOW certainly seems aware of this—as do its users.