Coinbase vs CoinSpot 2022
Australia is a home base to some of the best and safest crypto exchanges available, like Swyftx, Digital Surge, and CoinJar. Alternatively, Aussies can access the cryptocurrency market through globally popular exchanges like the Chinese platform Binance or the American exchange Kraken, which provide financial services to worldwide users.
In this article, we'll compare and contrast the international Coinbase exchange with the local hero CoinSpot to make it easier for you to choose the most appropriate option for your trading needs.
Comparison Table
| | | |
| --- | --- | --- |
| Features | Coinbase | CoinSpot |
| Supported Coins | 160+ | 330+ |
| Trading Fee | 0.5% + 3.99% debit card fee per trade | 0.1% – 1% for instant buy |
| Market Spread | 2% | 3% – 4% |
| Deposit Fee | Free bank account transfers (ACH); PayPal, Apple Pay, and Google Pay (variable fees). | BPAY – 0.9%, cash deposits – 2.5%, free AUD deposits |
| Withdrawal Fee | $1.00-$5.00 for crypto withdrawals | Free |
| Payment Methods | Direct deposits, wire transfers, PayPal, Google Pay, Apple Pay, instant cash outs to bank accounts | Blueshyft, Bank transfers, PayID, POLi, BPAY, OSKO |
| Regulatory Status | Fully regulated | Fully regulated |
| Customer Support | Via email ticket, chatbot, or an automated phone system | 24/7 Help Desk, live chat |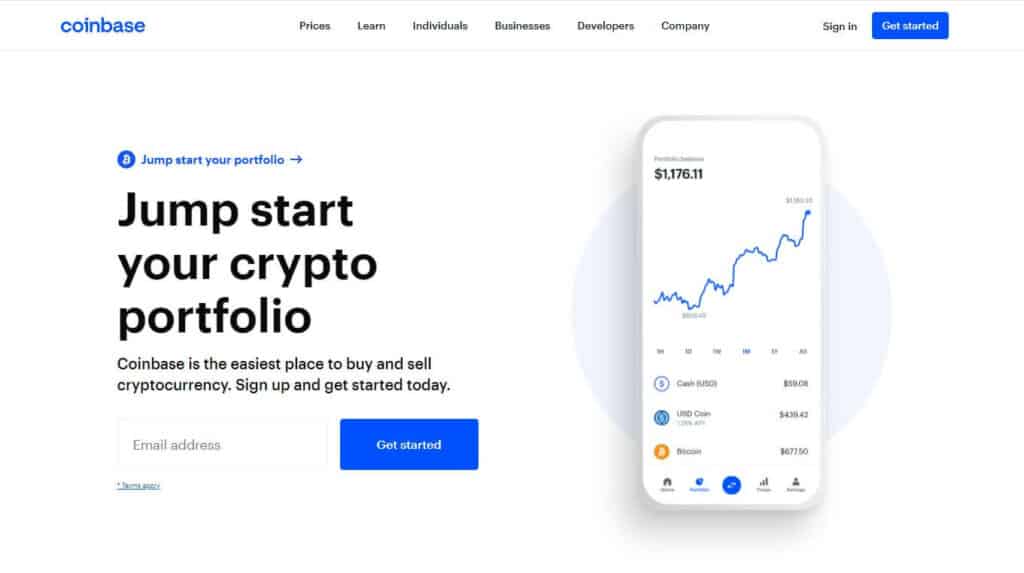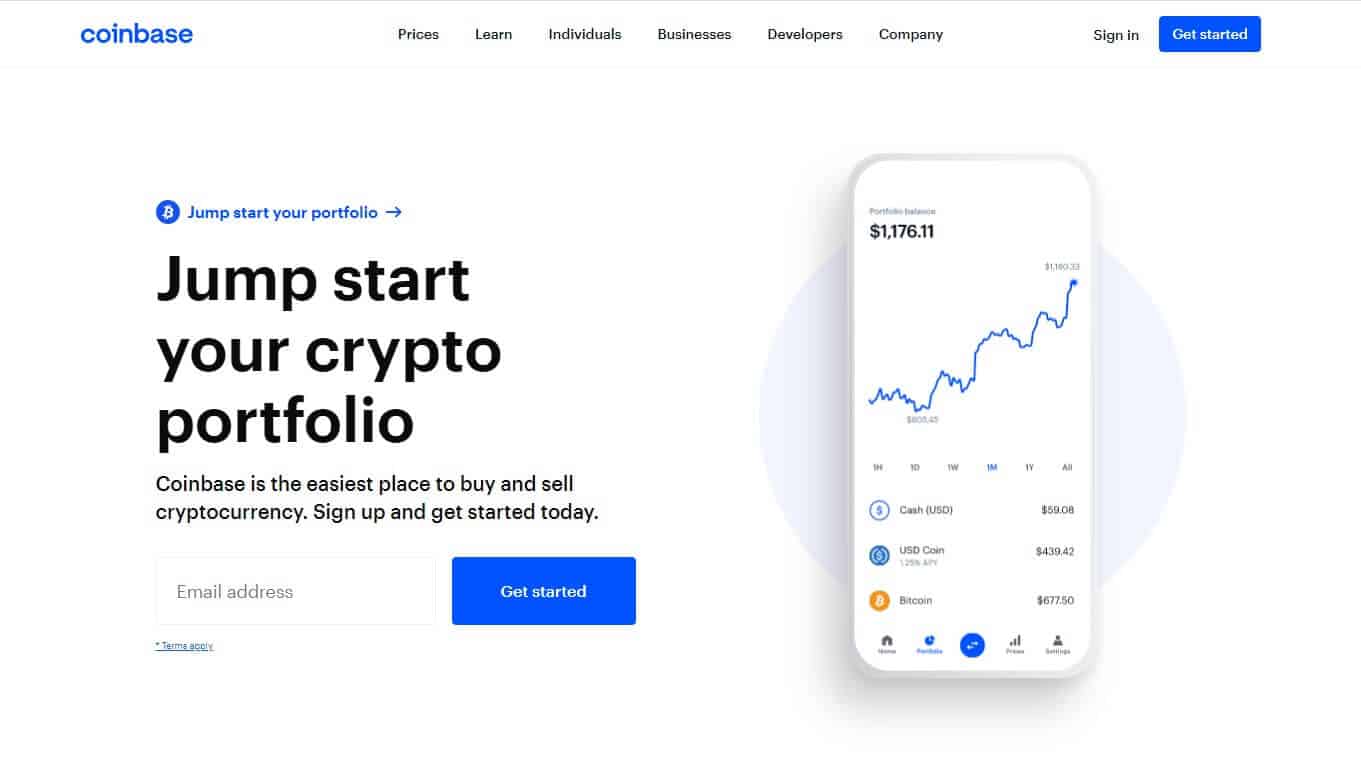 Pros:
User-friendly platform suitable for beginners and advanced traders;
Provides deep liquidity;
Low transaction fees;
Features the recurring buy tool;
Offers margin trading;
Nasdaq-listed exchange;
Cold storage for 98% of users' funds;
AUSTRAC-regulated exchange.
Cons:
Not the most competitive fees in the industry;
Not the best customer support;
Residents of Australia can utilise only debit card payments;
The debit card payments come with an exorbitant fee.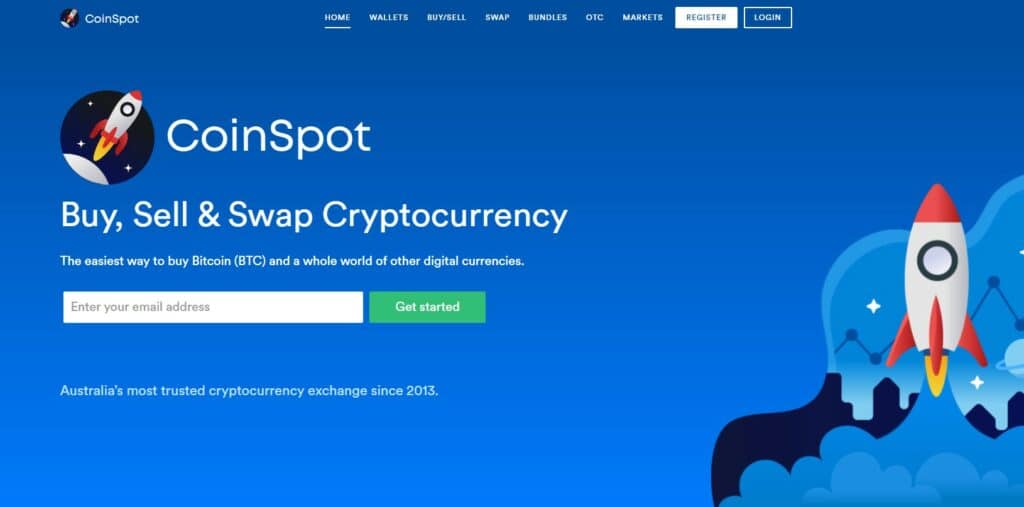 Pros:
The first Australian exchange with an ISO 27001 certificate;
AUSTRAC-regulated exchange;
Beginner-friendly platform;
Fast and easy account registration process;
No history of security breaches;
Live chat support;
Provides buying/selling of NFT bundles;
Strong security measures;
Highly responsive 24/7 help desk.
Cons:
The Australian Dollar (AUD) is the only fiat currency supported by this exchange;
It doesn't support credit card deposits;
Provides financial services only to residents of Australia.
Supported Cryptocurrencies
Coinbase features around 160 cryptocurrencies are available on Coinbase, focusing on the most liquid coins, such as Bitcoin (BTC), Ethereum (ETH), Tether (USDT), and Litecoin (LTC). Since Coinbase prefers to maintain stable liquidity by supporting the most prominent coins only, it lacks many of the lesser-known altcoins.
In comparison, CoinSpot provides one of the widest currency selections available in the country. Namely, you can trade with over 330 digital assets, including Bitcoin (BTC), Ethereum (ETH), Cardano (ADA), Binance Coin (BNB), Ripple (XRP), and many more.
Additionally, CoinSpot offers a large selection of cheaper cryptocurrencies, which is highly convenient for traders on a limited trading budget.
Supported Cryptocurrencies Winner: Coinspot
Based on the numbers above, it looks like traders have far more trading options with CoinSpot's well-stocked cryptocurrency portfolio than with Coinbase's offer.
Fees
Coinbase levies a 0.5% fee per transaction calculated on the trade amount, which consequently derives a variable trading fee. The platform has separate fees for withdrawals and deposits imposed by the payment option you choose. In general, these costs range from 1.49% for bank transfers to 3.99% for debit/credit card payments and withdrawals.
CoinSpot, on the other hand, charges a fixed fee of 1% for each instant purchase. Various alternative trading options are also available, each with its own set of costs, including a 0.1% transaction charge as CoinSpot's lowest fee.
Fees Winner: Coinspot
CoinSpot beats Coinbase in this category by charging a flat 1% fee and allowing free withdrawals. In comparison, Coinbase charges steeper withdrawal fees and a whopping 4.49% trading fee when transaction expenses and debit card fees combine in the overall trading cost. 
Market Spread
The market spread on Coinbase can reach as high as 2% in some cases. As a result of the low disparity between the buy and sell prices on Coinbase, the exchange can temporarily lock in the value of a crypto asset till you complete the transaction.
The spread offered by CoinSpot is wider than the one on Coinbase, and it ranges between 3% and 4%. The wider disparity of the buy/sell price of assets on this Australian exchange was somewhat anticipated because more liquid exchanges, like Coinbase, often have lower spreads between the buy and sell prices of cryptocurrencies.
Spread Winner: Coinbase
When it comes to the market spread, the deeper the exchange's liquidity, the tighter the spread. As a result, Coinbase is unquestionably the victor here, as one of the world's largest and most liquid exchanges in terms of the trading volume.
Customer Support
You can contact Coinbase's customer service staff via an automated phone system, chatbot, or email. If you wish to obtain their support through email, you must first create a ticket using the email address associated with your Coinbase account and categorise your issue.
Coinbase's customer support staff will surely reply as quickly as possible. Because you've assigned a category to your ticket request, the time it takes for them to respond will depend on the team's availability in that department and the complexity of your problem.
If you can't find the answer to your question in CoinSpot's Help Centre articles, you can email the exchange's support team. They will get back to you as soon as possible. From 7 am to midnight every day, the CoinSpot team of experts is on hand to answer any of your questions. The platform is monitored around the clock so that you can get in touch with the customer support team 24/7.
You can also use the live chat option, which is a great way to get assistance when you're faced with a challenge during your trading operation.
Support Winner: Coinspot
The high responsiveness and the immediacy of the live chat feature make CoinSpot an unsurpassed winner when it comes to customer support. 
Mobile App
Coinbase's iOS and Android-supported mobile app makes it possible for you to exchange, convert, and trade cryptos on the go. You can also check your portfolio, monitor the financial transactions and market fluctuations as they occur, and stake your coins to earn a passive income.
CoinSpot also provides convenient mobile trading through its easy-to-use app. With CoinSpot's mobile app, you can do all sorts of operations, like buying or selling crypto, checking your balance or the history of your transactions, etc.
Mobile App Winner
The choice between the two efficient trading apps is a question of personal preference, given that both exchanges provide convenient software solutions for trading via your digital device.
Deposit Methods
Coinbase accepts debit card payments from Australian clients. You won't have to pre-fund your account to place an order with this payment option, and the system will instantly complete your purchases. Before making a transaction, check to see whether you have a debit card attached to your trading account, as this exchange no longer accepts credit cards.
Direct AUD deposits, wire transfers, PayPal, Apple Pay, and Google Pay payments, as well as instant deposits to your bank account, are also available as an alternative for making a deposit to your Coinbase account.
CoinSpot has fewer deposit options than Coinbase. However, the majority of them are local payment services. You can fill your CoinSpot account by transferring funds from your bank account or via third-party payment providers like PayID, OSKO, Blueshyft, or BPAY. Among them, Blueshyft is the most expensive payment method, as it comes with a 2.5% fee. On the other hand, withdrawals on CoinSpot are free.
Deposit Winner: Coinspot
As local platforms always feature better payment options for their clients, we recommend that Aussies choose CoinSpot when it comes to depositing methods.
Security
Coinbase is a Money Services Business (MSB) registered with FinCEN and strictly adheres to a number of financial regulations. This exchange employs two-factor authentication (2FA) protocol, biometric logins, and data encryption to increase the safety of their users' sensitive information.
The exchange stores 98% of the funds in cold (offline) storage to protect clients' investments. In addition, the stored funds are also FDIC insured up to a value of $250,000 per account.
CoinSpot is the country's first ISO 27001-certified exchange in information security management. As a result, the exchange must undergo frequent external audits to ensure its cybersecurity and integrity in offering financial services. This exchange is also a member of the Australian Digital Commerce Association and Blockchain Australia.
CoinSpot's platform is also strongly secured by the integration of some of the best technological solutions in the industry, such as the two-factor authentication protocol (2FA), customisable withdrawal limits, and session timeout limitations that protect access privileges from unauthorised logins or misuse.
Security Winner: Coinspot
CoinSpot has never had a security breach and is strictly regulated by Australia's leading financial authorities, making it one of the safest crypto marketplaces for Australian users.
Final Verdict
Hundreds of thousands of new and seasoned cryptocurrency investors safely rely on CoinSpot as a trusted and veteran trading platform among the Australian exchanges. CoinSpot distinguishes itself in the industry for various reasons, including some of the best trading rates, exceptional security, and an extensive selection of digital currencies. 
In addition to this, CoinSpot is a highly secured exchange and a proud holder of AUSTRAC and ISO 27001 certifications, which makes it the winner of our comparison guide today.