CoinSpot vs Crypto.com 2023
CoinSpot is Australia's largest crypto exchange, with more than 2 million users. Crypto.com is a well-known cryptocurrency app/platform that is growing rapidly. If you're an Australian customer, which one is the best choice to you? I've compared both platforms thoroughly to help you make your own choice.
Personally, my pick is CoinSpot because it is Australia-based and certainly meets all my crypto needs as an Aussie crypto trader. But regardles of my preference, CoinSpot is still the overall winner of this battle because of how many advantages and benefits it offers compared to Crypto.com.
Comparison Table
CoinSpot
Crypto.com
Amount of Cryptocurrencies
360+
250+
Trading Fees
Market: 0.1%, Instant buy: 1%
Included in spread
Deposit Fees
POLi, Bank transfer, PayID, OSKO: Free; BPAY: 0.9%, Cash: 2.5%
Credit/Debit card: 3.50%
PayID, BPAY: Free,
Withdrawal Fees
Free
Free
Payment Methods
Cash Deposit, Bank transfer, OSKO, BPAY, POLi, PayID
Credit/Debit card, PayID, BPAY
CoinSpot Pros and Cons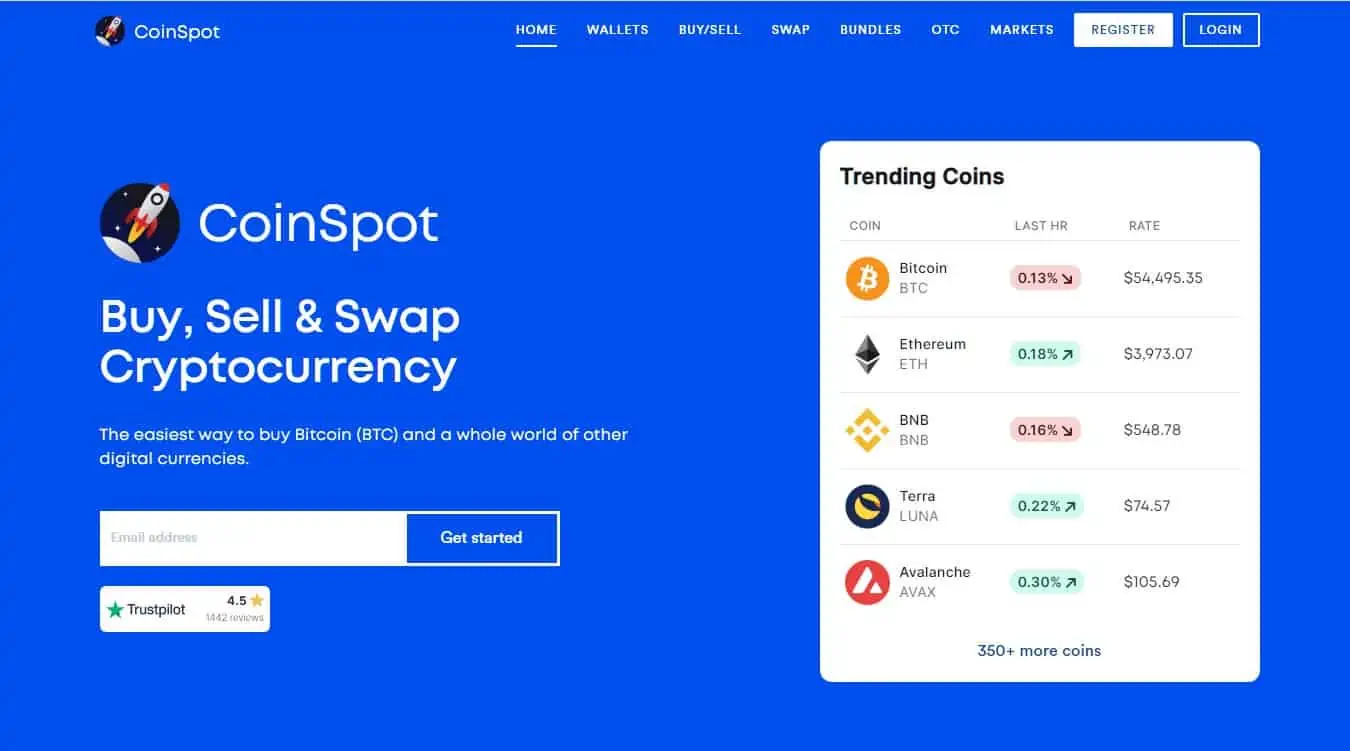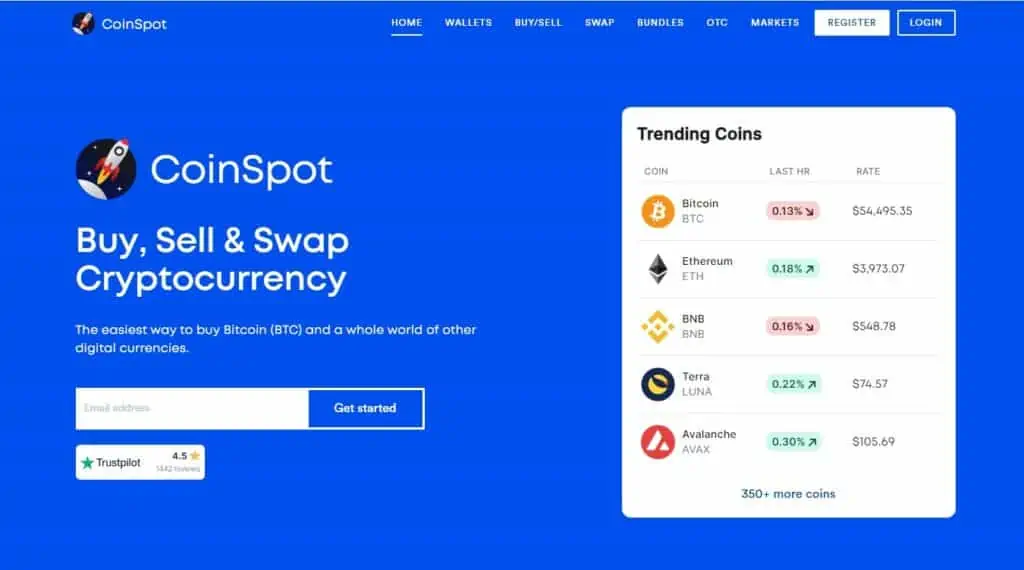 Pros
Great selection of 350+ cryptos, with high liquidity levels
Very low market order fees at 0.1%
Simple interface design and very easy to use, fit for beginners
Markets interface includes advanced technical analysis tools
Regulated by AUSTRAC
Cons
Doesn't have margin trading or futures contracts
The Instant buy/sell fee is a bit high at 1%, but the low spreads somewhat compensate for the fees
The market interface is only available for 15 asset pairs
Crypto.com Pros and Cons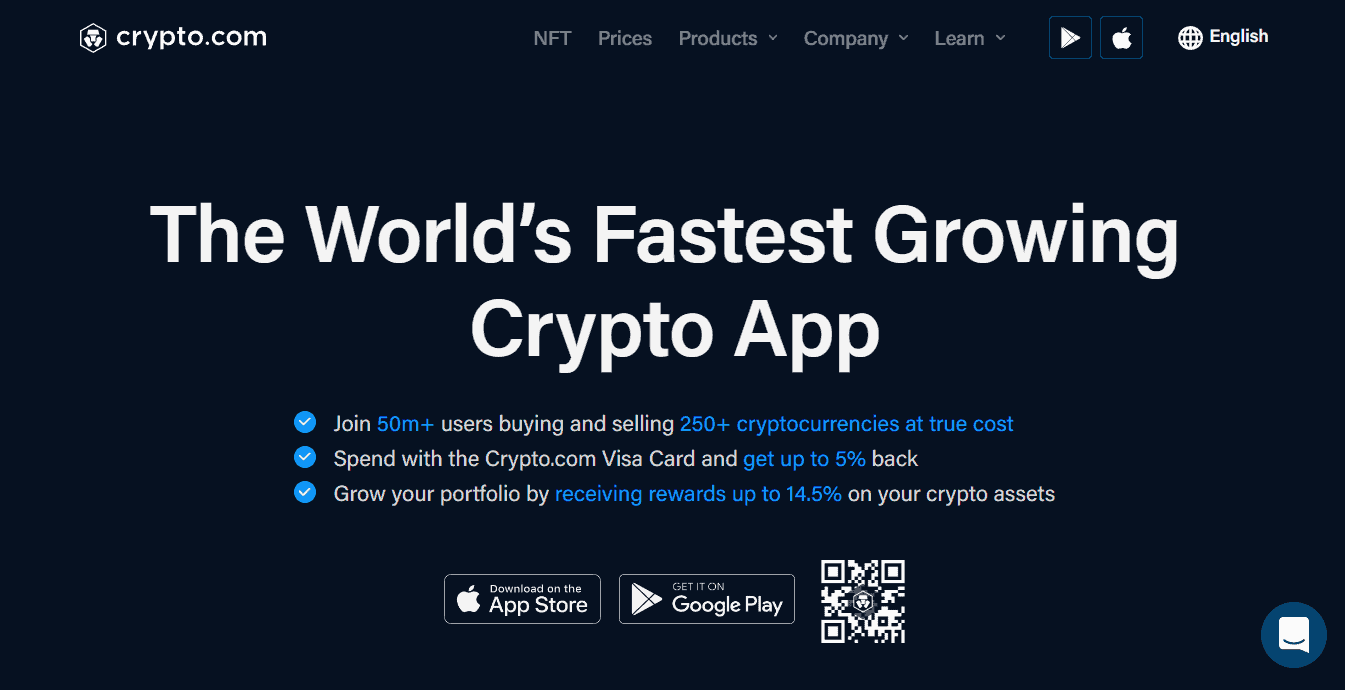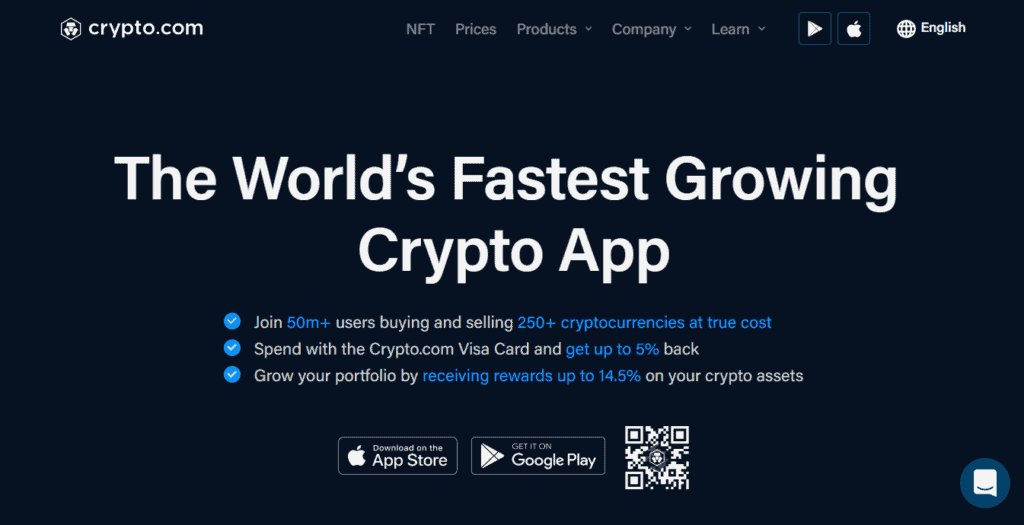 Pros
Derivatives and margin trading are available on desktop exchange
Insurance cover on crypto assets
Lend and borrow crypto assets fast and easily
Crypto.com Visa debit card comes with 5% cashback
Cons
Crypto.com Visa card may need currency conversion fees
Features
CoinSpot excels in providing an easy-to-use exchange that allows the average Aussie to gain access on the latest crypto. This is the main reason they have such a large number of users (over 2.5 million). CoinSpot offers additional features including the NFT marketplace, as well as staking with 21-coins.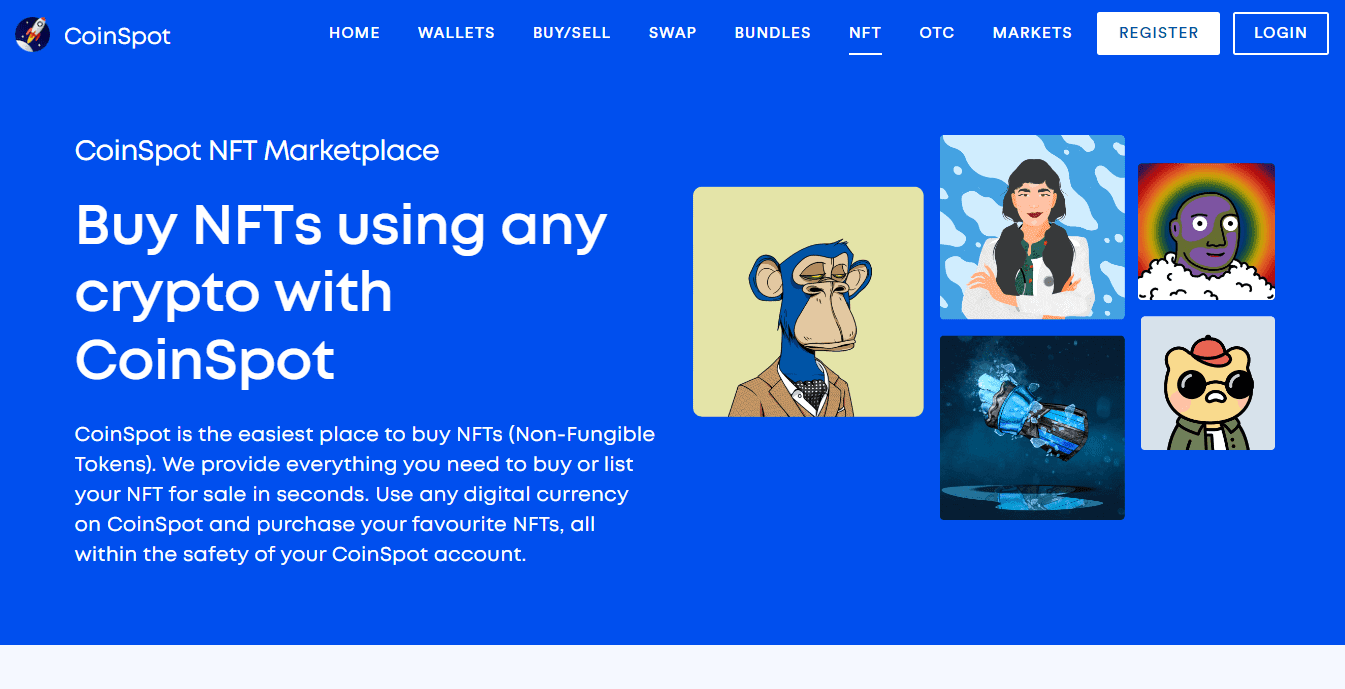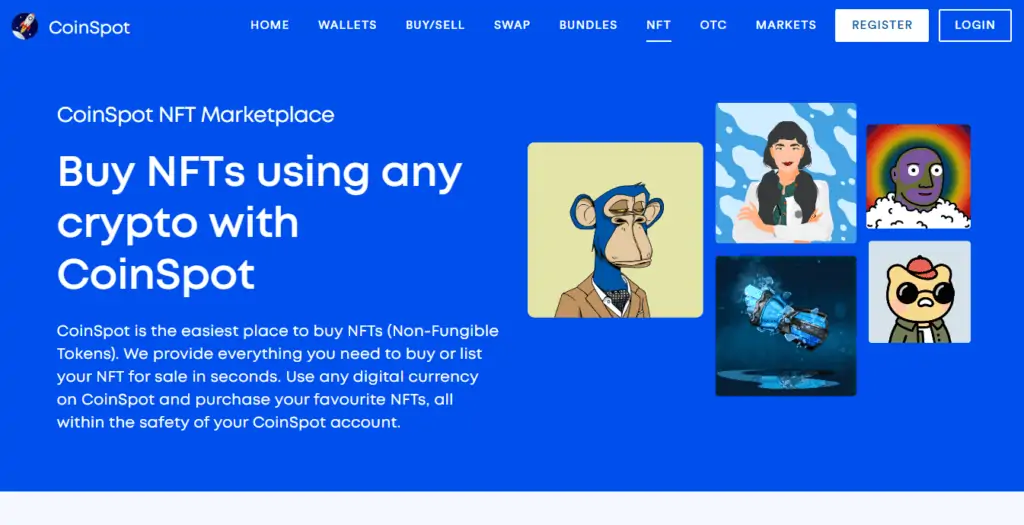 Crypto.com has many useful features, like the ability to stake your money the crypto to make interest however, the one thing that is causing all people hopping aboard this app is the no-cost Visa debit card. You will receive an Visa debit card for every time you stake at least $500 in Crypto.com's token, which is called CRO.
The card you are issued is dependent on the amount that you invest, but there are numerous great advantages to the card like up to 5 percent cashback in CRO on every purchase, 100% return for Spotify and Netflix as well as 10% back when you use Airbnb and Expedia as well as access to lounges at airports.
Winner: Crypto.com
Supported Cryptocurrencies
CoinSpot offers a wide range of coins, the biggest of any Australian crypto exchange with more than 360 cryptocurrencies.
Crypto.com also offers a significant quantity of coins, over 250 different crypto currencies.
CoinSpot offers more than 360 coins, compared to Crypto.com and has more than 250 coins. Although Crypto.com's collection isn't small, CoinSpot has over 50 percent more coins to pick from.
Winner: CoinSpot
Fees
CoinSpot offers a variety of deposit options that are available for cost-free: POLi, PayID, OSKO. If you choose to pay by BPAY it's 0.9 percent, or 2.5 percentage with cash deposit. The withdrawals of AUD are not charged. To buy or sell crypto instantly costs 1cent, however when you sell your crypto on the market, it's only 0.1 percent. It is important to note that there are only 14 coins traded with on market.
Crypto.com does not charge any deposits made with BPAY or PayID. If you're looking to purchase crypto with a credit or debit card, you will be charged a charge of 3.50 percent, but they'll waive the fee you make a deposit within only the initial 30 days that your account is open. Making withdrawals of AUD through Crypto.com is free. Regarding fees for trading, Crypto.com does not charge any commissions, however the fees they charge are part of their spread.
Winner: Crypto.com
Customer Support
CoinSpot's Live Chat feature allows you to reach customer support quickly. If you happen to encounter any issues it is possible to contact the support team at customer service they are knowledgeable, professional and proficient in resolving customer concerns.
You can also reach the support team by calling their Help Desk 24/7. CoinSpot's support team will reach out to you to discuss the problem and resolve it typically within 24 hours.
In addition, CoinSpot has a comprehensive knowledge base with a wealth of information, including enlightening instruction for beginners, as well as an area of frequently asked questions to aid new investors in getting Bitcoin or other cryptocurrency.
Crypto.com does not offer customer support via phone. Support for customers is available via live chat and email numerous customers have complained of slow response times and the absence of support when it comes to issues with their accounts.
It is without doubt that CoinSpot surpasses Crypto.com in terms of customer support and support, and that is the reason why CoinSpot has the trust of a large number of users.
Winner: CoinSpot
Deposit Methods
CoinSpot offers a variety of fee-free deposit options, such as Direct Deposit, PayID, POLi and cryptocurrency. BPAY (0.9 percent fee) and cash deposits through BlueShyft (2.5 percent) can also be made to customers to deposit funds.
You can add funds to the balance of your Crypto.com account by depositing any cryptocurrency you already have, or by making deposits in Singapore Dollar (SGD) via third-party payment gateways like Xfers or IBAN or by transferring USD in USDC via your multi-currency bank account to the Crypto.com wallet. For Australian customers, AUD cannot be deposited using PayID, debit/credit card or BPAY to trade.
CoinSpot offers a variety of ways to deposit that are suited for Australian traders. With its free and instant deposits, CoinSpot is the winner. While Crypto.com accepts debit and credit cards however, it comes at the price of a high cost.
Winner: CoinSpot
Security
CoinSpot represents the gold standard in protection for the Australian cryptocurrency market. It is considered to be the most secure, reliable and audited cryptocurrency marketplace in Australia. It is the only exchange to have ISO 27001 certification, and is a member certified by Blockchain Australia. It utilizes 2FA logins for logins, geo-locking, and anti-phishing codes and keeps the bulk of its cryptocurrency as cold storage.
Crypto.com is another reputable and secure cryptocurrency exchange that keeps the majority of cryptocurrency transactions off-line in cold storage by using Ledger Vault's custody for institutions. The money they keep inside hot wallets represent corporate funds that are used to process every day withdrawal requests from customers.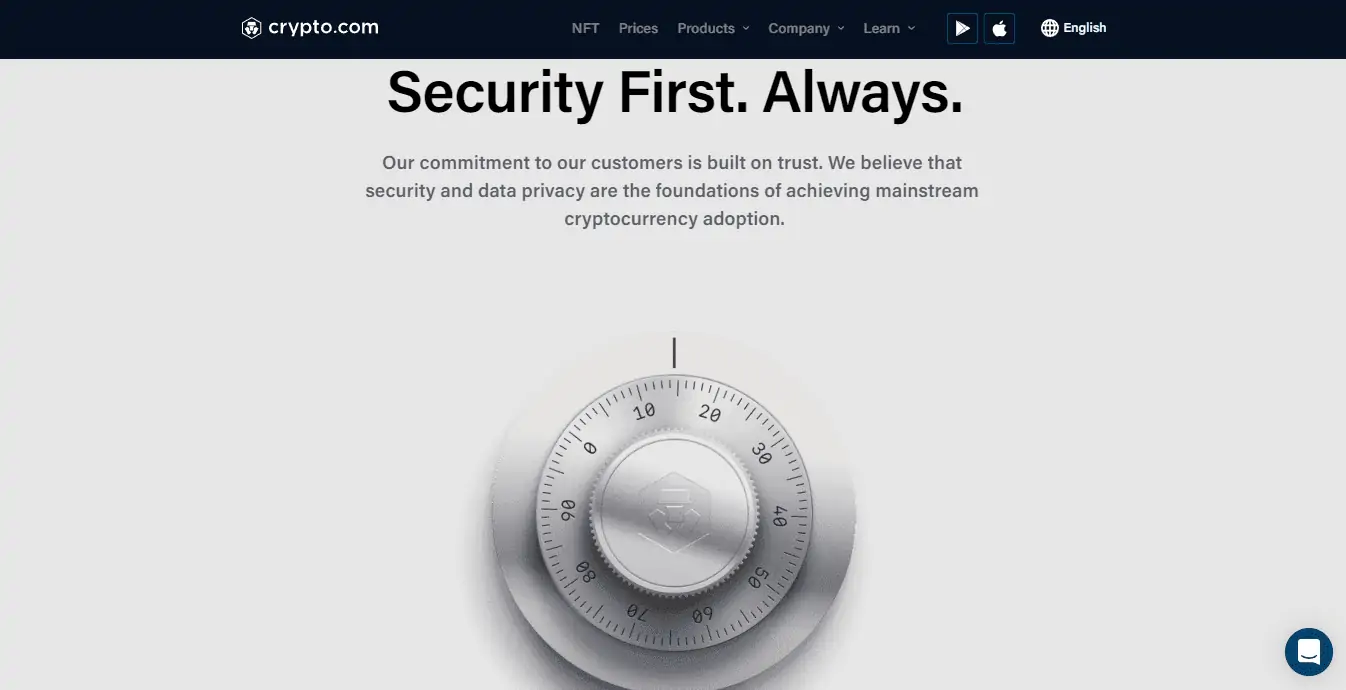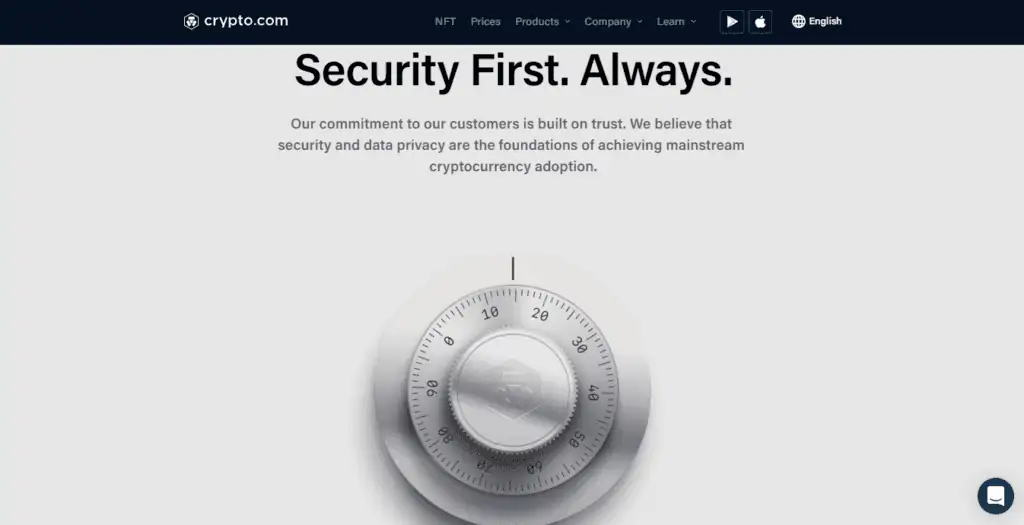 Each of CoinSpot as well as Crypto.com are at the top of the list with security measures. CoinSpot has the highest audited exchange that has ISO 27001 certification, and Crypto.com is certified with ISO/IEC 27701:2019 accreditation, as well as the insurance coverage of $750 million for cryptocurrency. You are able to trade safely on any of these platforms without fearing the funds you have invested being lost.
Security Winner: Tie
Conclusion
CoinSpot is without doubt the winner in our competition. If you have any issues, you can call their knowledgeable customer support team 24/7. If you need assistance with the course of a transaction, you are able to contact live support via live chat feature or Help Desk. CoinSpot offers an intuitive interface for users which even the novice user can master. CoinSpot's users are able to trade a variety of currencies with the highest levels of security, which makes it a perfect choice for both traders and investors in Australia and around the world.
Frequently Asked Questions
What are the accepted payment methods on CoinSpot?
CoinSpot accepts a wide range of popular AUD deposit methods, including POLi, PayID, BPAY, cash deposits, and direct deposits from a bank account.
What types of NFTs are available on CoinSpot?
You can find loads of NFT gems on the CoinSpot NFT market, including market leaders such as Bored Ape Yacht Club, Azuki, Vee Friends, Cool Cats, Invisible Friends, and a wide range of other trending NFT projects.
Is CoinSpot regulated in Australia?
Yes, CoinSpot is regulated by AUSTRAC, which means that it complies with all financial rules and regulations in Australia. CoinSpot users are legally protected in case the platform gets hacked or goes bankrupt.
How do I cash out on CoinSpot?
Cashing out crypto on CoinSpot is very simple. The first thing you need to do is sell cryptocurrency for AUD, either through the instant trading feature or through the market section if you're selling one of the coins eligible for market orders.
Once you've sold your crypto for AUD, you just need to initiate a cash withdrawal to your bank account through the WITHDRAW AUD option in your account dashboard. Just follow the instructions and enter your bank account details before submitting the withdrawal request. It's that simple.
Does Crypto.com have a mobile app?
Crypto.com has developed its own mobile application, which enables its customers to purchase and trade cryptocurrencies in no time, from the convenience of their smartphones. The Exchange app is compatible with both Android and iOS platforms and may be obtained from both the Google Play Store or the Apple Store for free.
The Crypto.com app currently has a limited selection of trading tools in comparison to the web platform. These include: spot trading, deposits and withdrawals, stake and earn, CRO fixed staking, soft staking, lending, the syndicate, supercharger, as well as the referral programme.
What countries are supported by Crypto.com?
Based in Hong Kong, the Crypto.com trading platform offers its services to the residents of the United States, Singapore, the United Kingdom, and more than 30 European countries.
Does Crypto.com offer a wallet?
Yes. This platform provides a non-custodial Crypto.com wallet that can be downloaded as an individual app. It's important to note that by utilizing this DeFi wallet for holding your crypto assets, you'll be solely responsible for its private keys.
What is Crypto earn?
Crypto Earn is a Crypto.com product that allows users to earn returns on their cryptos. Specifically, by depositing cryptocurrencies, Crypto.com clients may earn up to 8% (this goes up to 14% for deposited stable coins) of interest which is reimbursed on a weekly basis.
Related:
Best Crypto Exchanges Compared
| Exchange | Deposit Methods | Fiat Currencies | Cryptocurrencies | Trading Fees | Deposit Fees | Withdrawal Fees | Sign Up |
| --- | --- | --- | --- | --- | --- | --- | --- |
| Swyftx | Osko, PayID, Credit Card, Debit Card, Bank Transfer, Cryptocurrency | Australian Dollars, New Zealand Dollars | More than 320 | 0.6% | Fiat Deposits: $0 Crypto: $0 | Fiat Withdrawals: $0 Crypto: $0 | Visit Swyftx |
| CoinSpot | POLi, PayID, Cash, Cryptocurrency, Bank Transfer, BPAY | Australian Dollars | More than 370 | OTC: 0.1% Market Order: 0.1%* (applies to LTC, BTC, ETH, XRP, POWR, DOGE, TRX, NEO, XLM, GAS, RChain, RFOX, EOS) Instant Buy/Sell: 1% | Direct Deposit: $0 Direct Bank Transfer: $0 BPAY: 0.9% Cash: 2.5% PayID, POLi, and direct deposits: $0 | Fiat Withdrawals: $0 | Visit CoinSpot |
| Binance | Osko, PayID, Credit Card, Debit Card, Crypto | US Dollars, Australian Dollars, and 8 more | More than 600 | 0% to 0.1% | $0 | Vary | Visit Binance |
| Bybit | Crypto, EFT, wire transfer, bank transfer, debit card or credit card | 50+ | More than 160 | 0.1% to 0.6% | Bank transfer: $0 | Network fees | Visit Bybit |
| Independent Reserve | EFT, SWIFT, Osko, PayID, Crypto | Australian Dollars, US Dollars, New Zealand Dollars | 27 | 0.05% to 0.5% | For SWIFT Deposits: $15 for deposits under AU$5,000 equivalent $0 for deposits over AU$5,000 equivalent For EFT Deposits: AU$0.99 for deposits under $100 $0 for deposits over AU$100 | Crypto: Vary Bank Transfer: $0 for AUD, $20 for non-AUD | Visit Independent Reserve |
| Crypto.com | SWIFT, Crypto, Fedwire, Wise, PayPal, SEPA, BPAY, Bank Transfer (ACH), Debit Card, Credit Card | USD, AUD, CAD, CHF and 15+ more | 250+ | 0.04% to 0.4% | 0% for cryptocurrency and fiat currencies | FREE via bank transfer. $25 for USDC withdrawal via SWIFT Network | Visit Crypto.com |
| Coinbase | EFT, SWIFT, Osko, PayID, Crypto | Australian Dollars, US Dollars, New Zealand Dollars | More than 210 | Fees Vary | Debit Card and Credit Card: 3.99% | Spending USDC with Coinbase Card: $0 ATM Withdrawals: 2.49% | Visit Coinbase |
| CoinJar | Apple Pay, Google Pay, Credit Card, Debit Card, Bank Transfer, Fiat, Crypto | Australian Dollars, Pound Sterling | More than 50+ | Taker: 0.04 to 0.1% Maker: 0.04 to 0.1% | CoinJar Users: $0 NPP: $0 Cash: 1.5% | $0 | Visit CoinJar |
| Kraken | Apple Pay, Google Pay, SWIFT, Osko, SEPA, Crypto, Wire Transfer, Bank Transfer | Australian Dollars, US Dollars, and 5 more | More than 140 | Taker: 0.10% to 0.26% Maker: 0.00% to 0.16% | Vary | Vary | Visit Kraken |
| BTC Markets | Crypto, BPAY, EFT, PayID, Osko | Australian Dollars | More than 15 | Taker Fee (for Bitcoin pairs): 0.20% Maker Fee (for Bitcoin pairs): -0.05% Australian Dollars Market Pairs: 0.10% to 0.85% | $0 | Australian Bank Accounts: $0 Cryptocurrencies: Vary | Visit BTC Markets |
| Easy Crypto | P2P, POLi, and Bank Transfers | Australian Dollars, New Zealand Dollars, South African Rand | More than 40 | 1% | $0 | $0 | Visit Easy Crypto |
| Coinstash | Cryptocurrency, Bank Transfer, PayID | AUD | More than 140 | Taker fees: 0.85% Maker fees: 0.85% | $0 | $0 | Visit Coinstash |
| eToro | Online Banking, Skrill, Neteller, PayPal, Bank Transfer, Debit Card | Australian Dollars, US Dollars, Euro, and 12 more | More than 70 | Vary | Vary | $5 (minimum withdrawal of $50) | Visit eToro |
| KuCoin | Credit Card, Debit Card, SEPA, PayPal, Wire Transfer, Crypto | US Dollars, Euro, Australian Dollars, and 6 more | More than 645 | 0.1% | $0 | Vary | Visit KuCoin |