Digital Surge Review for 2022
Digital Surge is a cryptocurrency exchange based in Australia that allows its users to purchase and exchange more than 270 cryptocurrencies in return for Australian dollars (AUD). Moreover, they can even pay their bills in BTC. It all seems quite convenient and uncomplicated, doesn't it?
The fact is, Digital Surge was designed with the principle of simplicity and ease of use in mind from the beginning. More specifically, the ultimate goal of its developers was to provide users with an intuitive trading platform that makes cryptos more available and accessible to all and allows traders to complete their everyday financial chores with ease.
Today, we want to determine whether or not this exchange delivers on the promises made by its dev team, as well as explore what it has to offer to cryptocurrency investors.
About the Digital Surge Exchange
Digital Surge 2.0 is (obviously) the second attempt of two IT gurus, Dan Rutter and Josh Lehman, to establish something more than just a platform where you can buy Bitcoin. The Digital Surge team is based in Brisbane, Australia, and is made up of experts in banking, security, cryptocurrencies, information technology, and customer service.
All these professionals have combined their experience and expertise to create a crypto trading platform that will allow all Australians, regardless of their crypto trading experience, to gain easier access to the crypto world in an easy-to-understand trading environment.

When you use Digital Surge, it's all about making things simple, so you won't see many icons that conceal features. Instead, you're offered a few well-chosen tools to buy and sell cryptos and pay your bills through the platform with BTC, an extensive knowledge base, and a secure wallet where you can safely store your digital assets.
You can keep an eye on your favorite coins with the Coin Watchlist tool and store more than 100 coins and tokens in your digital wallet. However, the tool that helps you pay your bills with Bitcoin (BTC) is probably the most exciting thing about Digital Surge. Here's the general idea of what this feature is all about.
Let's see the particular ins and outs of all these tools, starting with the Pay Wizard.
Digital Surge Pay Wizard
The Digital Surge Pay Wizard is a distinctive tool that allows Australian residents to pay bills using Bitcoin. Through BPAY, which has provided Australians with a convenient option for paying their bills online since 1997, Digital Surge also offers the option to settle bills by using the exchange's order book and their credit card or bank account. The best part about it is that it does so without the need of a bank or third party.

All that is needed for this type of payment through Digital Surge is a BPAY online banking biller referral code and a transaction of a sum larger than $1000 AUD. While the platform provides a Digital Surge Wallet for these transactions, clients may also use any third-party wallet to cover the cost of their bills.
Supported Cryptocurrencies
Digital Surge supports Bitcoin (BTC), Ethereum (ETH), Cardano (ADA), Ripple (XRP), and over 270 other altcoins. Still, it only supports one fiat currency: the Australian Dollar (AUD), as the exchange provides its services only to Australian residents.
Payment Methods
Multiple payment providers, such as POLi, Osko, and PayID, allow you to make instant deposits into your trading account. You can also fund your Digital Surge account via bank transfer with AUD.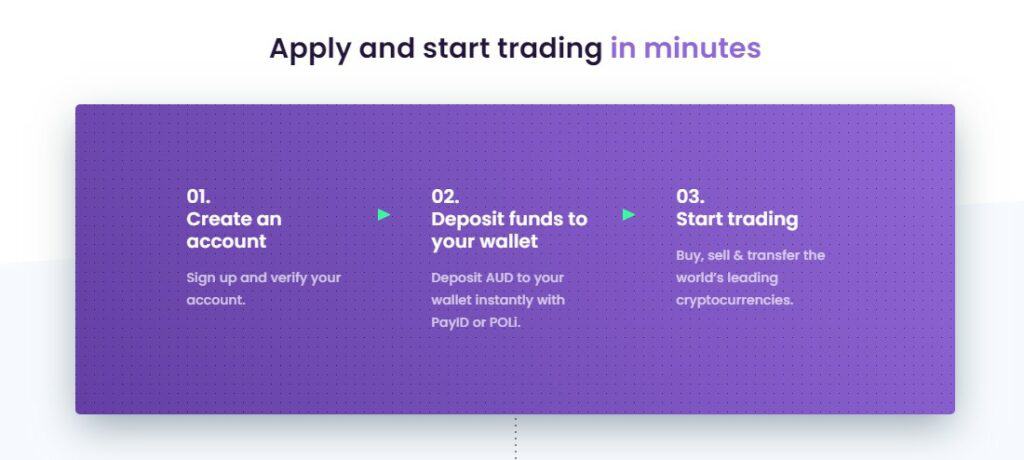 While Digital Surge does not charge any deposit fees for crypto and PayID funding, POLi payments incur fees that begin at 2 AUD and are limited to a maximum of 3.30 AUD per transaction. Such pricing is definitely competitive if you compare it to the fees quoted by some of the most prominent Australian exchanges, like Swyftx, CoinSpot, Independent Reserve, and Binance.
Digital Surge Fees and Limits
This cryptocurrency exchange has a trading fee structure that is both transparent and affordable. When you initiate a transaction on the platform, the fees are calculated based on your total 30-day trade volume. Your trading volume is updated every hour. Digital Surge's instant buying and selling fees are fixed at 0.5% of the transaction price.

As for the limits, the maximum daily deposit and withdrawal limit amounts to $20,000 AUD. This limit can be extended up to $100,000 should you request it.
Withdrawal Fees
Digital Surge doesn't charge any fees for AUD withdrawals. When sending coins to an external wallet, you will be charged a standard network transaction fee. The fees for each coin will vary based on how busy the network is. The current fee is displayed when withdrawing a coin, but generally, the low fees are one of the strong points of this exchange, so you don't need to worry much about overpaying your transactions on Digital Surge.
Is Digital Surge Safe to Use?
One of the creators of Digital Surge, Josh Lehman, is actually a specialist in IT security and a certified security penetration tester in the business with more than a decade of experience. Put simply, a real master of the trade is in charge of safeguarding the Digital Surge crypto trading platform.
In order to protect its users and their digital assets online, Digital Surge has undertaken various security measures. To minimize both hacking attempts and fraudulent access to funds and data, the platform's developers have incorporated some of the tried-and-true multi-layered security procedures into the platform.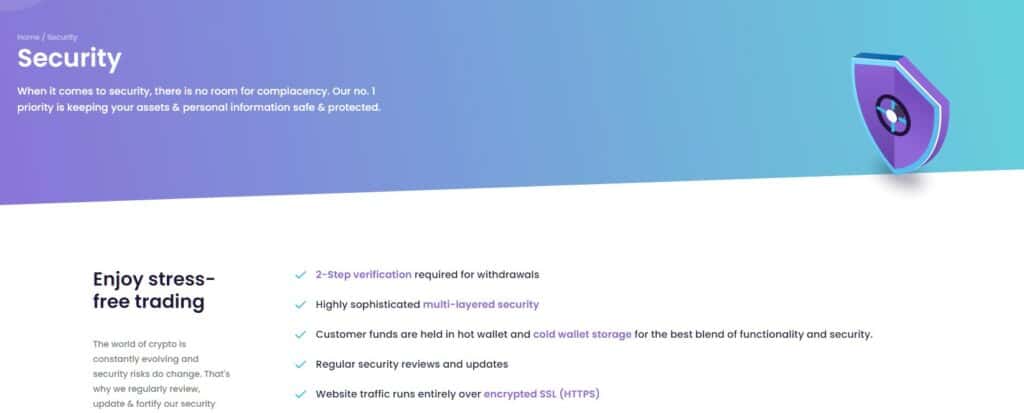 The two-factor authentication protocol (2FA) and the SSL (HTTPS) encryption of online traffic are examples of such measures. As an added security measure, all passwords are hashed and salted in the database, while application credentials are located away from the database and codebase.
Furthermore, in order to increase the security of user funds, they are held in both hot wallets and cold storage wallets for enhanced functionality. Additionally, all workers must pass a criminal background check once they've applied for any professional position on the Digital Surge platform.
Finally, AUSTRAC, Australia's top financial regulator, has licensed this digital exchange to provide financial services. The exchange also rigorously adheres to the Anti-Money Laundering and Counter-Terrorism Financing Act guidelines in order to provide maximum safety.
Customer Support
Digital Surge has established a blog that serves as an extensive knowledge base for both beginners and experienced traders.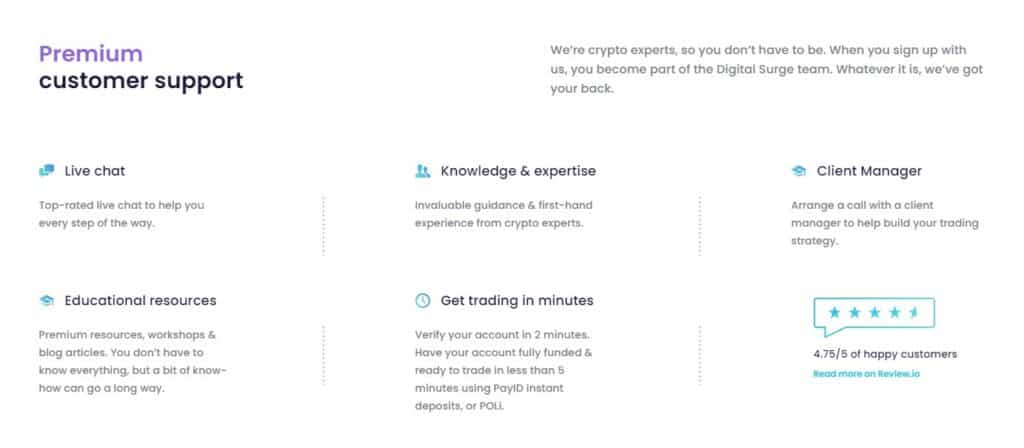 Suppose there's a burning issue with any of the platform's operations or features that you need to have resolved by a professional. In that case, the Digital Surge support team is always available for their users and provides personalized customer support within a few minutes only. They do so via live chat, email, or the exchange's social media sites, including Facebook, Instagram, and Twitter.
Frequently Asked Questions
Does Digital Surge have a mobile app?
Digital Surge's mobile app offers a stylish and intuitive user interface without compromising any of the platform's trading features. As some trading options are often time-sensitive, the Digital Surge mobile app easily becomes a highly convenient tool in the hands of any trader.
You may use the app to see and track your portfolio, analyze coins, place trigger orders, keep an eye on your favorite cryptocurrencies at any time of day, and—of course—keep up with the fluctuations of the cryptocurrency market. The fact that you can initiate a quick trading session on your mobile device is a major benefit for crypto investors who are hoping to profit from the short-term price swings on the cryptocurrency market.
Finally, this app has been created as a PWA (Progressive Web App), meaning that you don't have to download it from Google PlayStore for Android or AppStore for iOS smartphones, but simply install it by selecting the app from the web platform's menu.
What countries are supported by Digital Surge?
This digital exchange provides its services exclusively to the residents of Australia.
Does Digital Surge provide a cryptocurrency wallet?
Yes. You may perform instant trading and make quick deposits by using Digital Surge's native wallet. The wallet is fully automated. You may be confident in the security of your coins since they are safeguarded by sophisticated security mechanisms integrated within the wallet's digital architecture.
In addition, the AUD deposits and withdrawals from the Digital Surge wallet are made in real-time and for free and are also accessible 24/7 at your convenience.
The Bottom Line
After the flurry of crypto exchanges that raced to offer more trading tools and a more intricate net of information on their web platforms, it appears that the moment has arrived for simplicity to rule supreme. Digital Surge is an illustration of how less is more, especially in the realm of crypto.
The team behind this crypto trading platform has done an excellent job, guided by the idea of keeping things simple, easy, and safe. Trading coins, managing your portfolio, and even paying your bills with Bitcoin has never been simpler.
On the flipside, providing credit or debit card payment options would be a huge plus for Digital Surge. However, given that they are still developing from what was once a BTC/AUD-only exchange, we are confident that a wider range of payment methods will soon be added to the platform.
Oh, and having this great, fast, fully-regulated, and safe Aussie crypto exchange that merges digital innovations with simplicity available on a worldwide scale would be even more awesome, wouldn't it?
Related: