Digital Surge vs Swyftx 2023
The most popular way to start trading crypto is to create a user account on a reputable crypto exchange platform with a solid selection of available cryptocurrencies, affordable fees, strong security measures, and helpful customer support team.
However, it's quite difficult to choose the right crypto trading platform because a considerable number of these exchanges have low liquidity levels, unreasonable fees, and poor security protocols. It's especially hard for crypto beginners to decide which platforms are worth their while and won't rob them through high fees and market spreads.
For this reason, we've prepared a detailed, side by side review of two of the most popular Australian crypto exchange platforms, Digital Surge and Swyftx, to help you decide which one is a better fit for your needs. We should emphasise upfront that these two platforms are really the best of the best that Aussie crypto traders have at their disposal, alongside CoinSpot and Independent Reserve, so it was very difficult to decide which platform is better.
Be sure to stick until the end of the review to find out how these two platforms compare against each other and which one is our winner.
Important: Digital Surge has currently halted withdrawals and deposits due to their exposure to FTX (who collapsed following a liquidity crisis), 
Comparison Table
| | | |
| --- | --- | --- |
| Features | Digital Surge | Swyftx |
| Supported Cryptos | More than 300 cryptos | More than 270 cryptos |
| Trading Fees | 0.5% | 0.6% |
| Deposit Fees | POLi incurs a 2-3.30 AUD fee, PayID and bank account deposits are free of charge. | Free |
| Withdrawal Fees | Free | Free |
| Average Market Spread | 0.4% | 0.4% |
| Regulatory Status | Complies with AUSTRAC regulations | Complies with AUSTRAC regulations |
| Customer Support | Live chat, help desk support ticket, and email. | Email, support ticket, and live chat. |
| Payment Methods | Bank account transactions, POLi, debit cards, and PayID. | Credit cards, bank account transfers, OSKO, debit cards, POLi, and PayID. |
Digital Surge Pros and Cons


Pros
Great selection of cryptos with 300+ coins and tokens
Some of the lowest fees among Aussie exchanges, between 0.5% and 0.1%
Tight market spreads
High platform liquidity
Very user-friendly interface
Regulated by AUSTRAC and ASIC
Cons
Doesn't support debit cards or credit cards.
Lacks advanced trading features.
No advanced technical analysis tools for price charts.
Swyftx Pros and Cons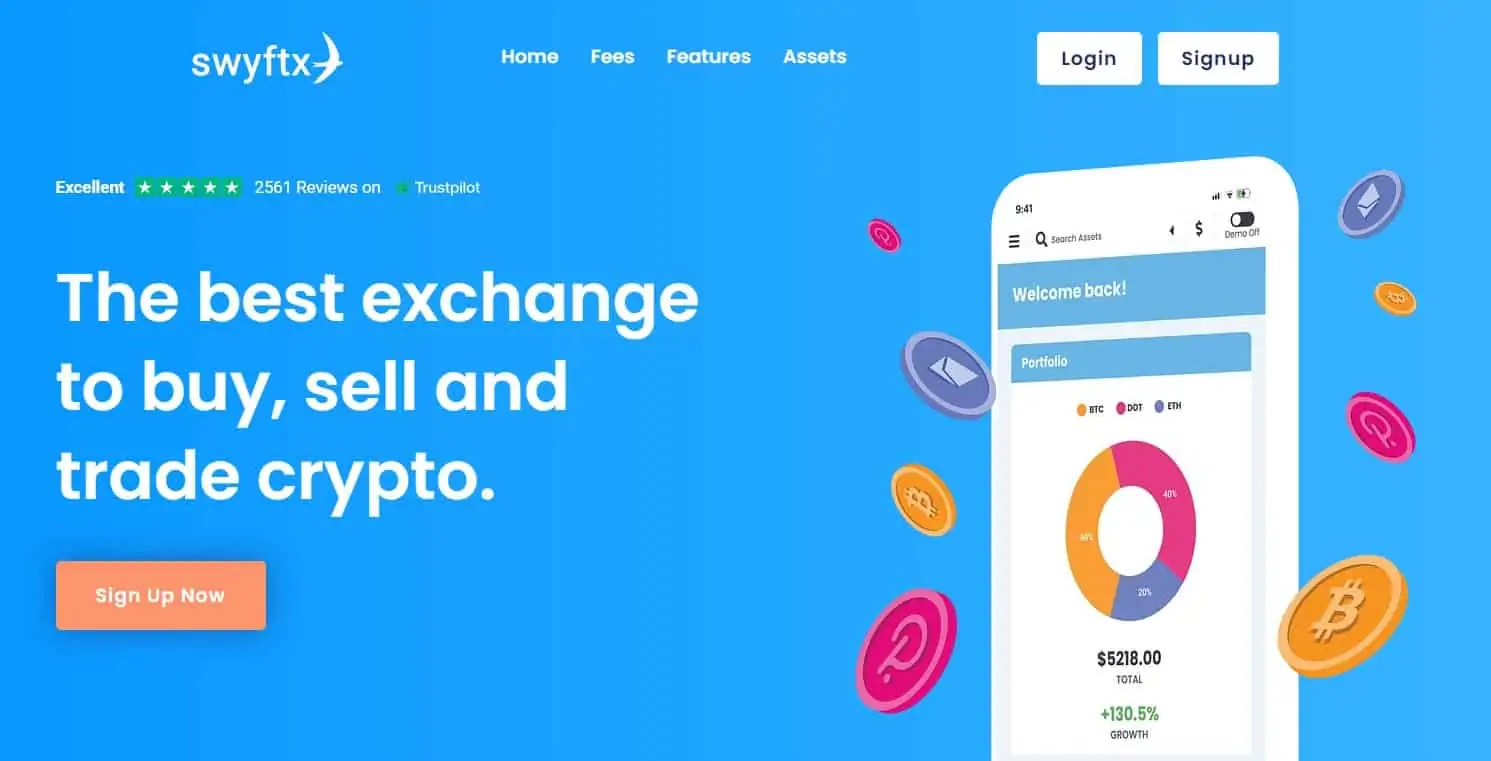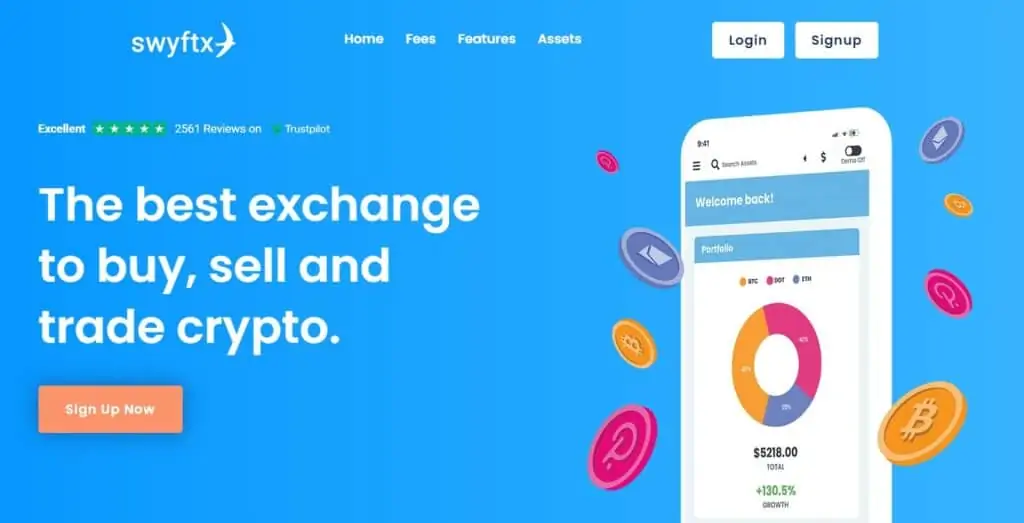 Pros
320+ available cryptocurrencies.
Support for all the popular deposit methods in Australia, including POLi, OSKO, and PayID.
A flat fee policy of 0.6%.
A regulated exchange, registered with AUSTRAC, which complies with anti-money laundering measures.
The option to earn interest on 20 leading coins and tokens through the Swyftx Earn feature.
Cons
The platform lacks a classic trading interface for advanced traders.
User funds aren't insured.
Swyftx only operates locally in Australia and New Zealand.
Features
Swyftx is a beginner-friendly crypto exchange. It is easy to use, sports instant buys and sells, a unique demo mode, live chat support, and a mobile app. Swyftx's demo mode is perfect for beginners since it gives them a chance to practice their trading strategies and ideas with $10,000 virtual money.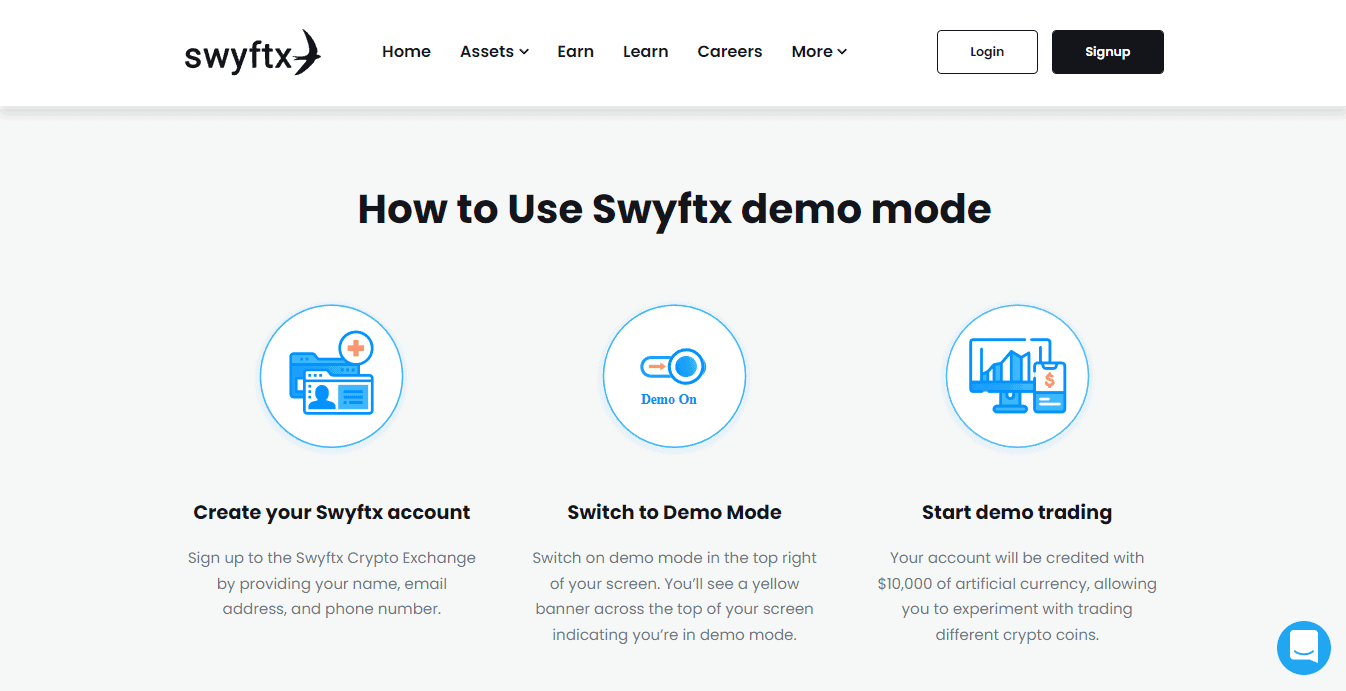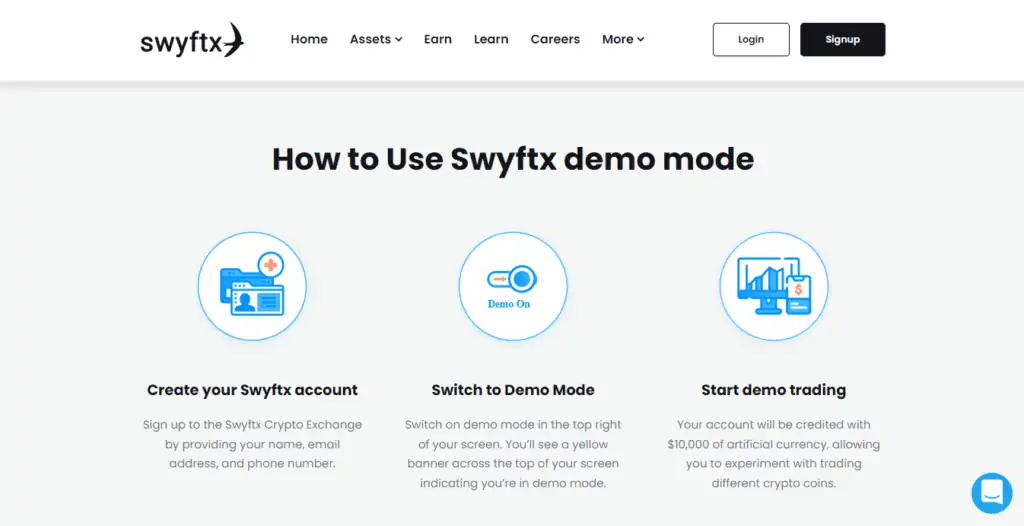 And if you don't want to do any high-risk trading, don't worry because Swyftx allows staking on 20 different crypto coins so you can earn passive income.
Meanwhile, Digital Surge is also perfectly built with crypto newbies in mind, with a basic user-interface that beginners can easily navigate. Furthermore, Digital Surge come with 24/7 customer support. Additionally, this exchange comes with a cool feature where you can pay your BPAY bills using BTC.
Because Swyftx offers more than Digital Surge, it wins the feature category.
Features category winner: Swyftx
Supported Cryptocurrencies
Swyftx has more than 320+ cryptocurrencies while Digital Surge has over 300+ coins.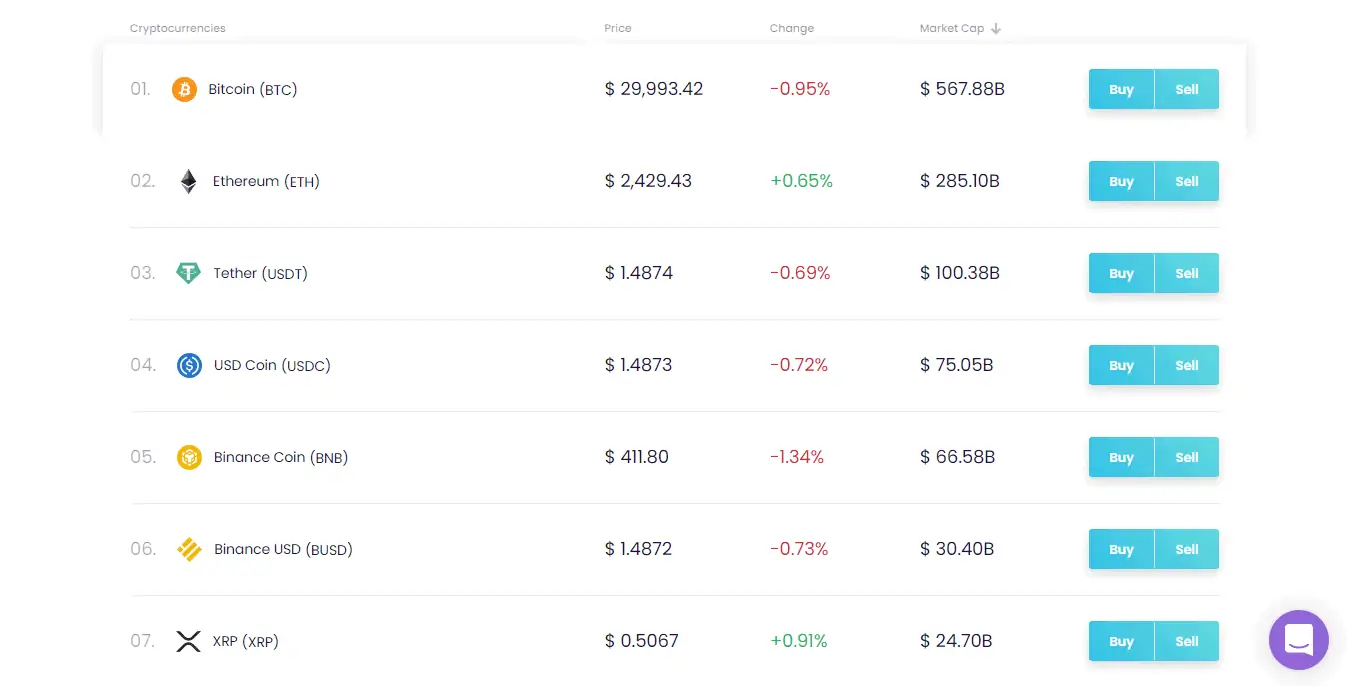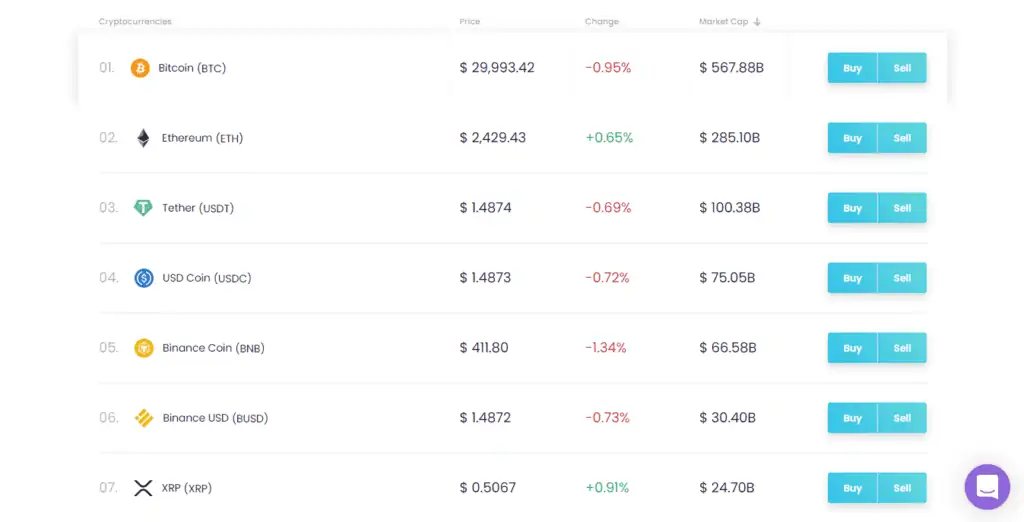 Because Swyftx has more cryptocurrencies to offer, it is the clear winner.
Supported cryptocurrencies category winner: Swyftx
Fees
Swyftx doesn't charge fees for withdrawals and deposit transactions, while their trading fees are 0.6%.
As for Digital Surge, they don't charge deposit fees for PayID. However, if you use POLi, there will be a fee of $2 to $3.30. Digital Surge withdrawals are free and the trading fees are 0.5%, If you're a high-volume crypto trader over the past 30 days, Digital Surge can reduce the trading fees.
Because Digital Surge has low trading fees of 0.5% and has free deposits and free AUD withdrawals using PayID, it wins this battle.
Fees category winner: Digital Surge
Customer Support
Swyftx offers live chat support but uses robots for most queries. If you happen to have a complex question, you might get stuck in a conversation loop with an AI instead of a real human. Of course, they have a real human support, but that could take a long time upon request. They also have email support if you're willing to wait.
As for Digital Surge, they have both live chat and email support. Their response time for their live chat support is under one minute, which is pretty fast. Furthermore, Digital Surge offers a comprehensive knowledge base for a variety of frequently asked questions.
Customer support category winner: Digital Surge
Deposit Methods
Both Swyftx and Digital Surge offer a number of different deposit methods to fund your account. Swyftx and Digital Surge allow deposits made using cryptocurrency, POLi, and PayID.
The difference is that Swyftx supports debit card and credit card deposits (with no fees on any deposit methods), while Digital Surge does not.
Deposit methods category winner: Swytx
Security
Swyftx is a very safe platform that comes with a number of security features to protect their users' assets and data. Some of these security features include conducting external penetration testing, consultation with 3rd party security auditors, know-your-customer verification, two-factor authentication, and biometric authentication.
Meanwhile, Digital Surge is also a very safe plus trusted crypto exchange. They always update their multi-layered security to protect their users. Most of their cryptocurrency holdings are stored in an offline cold storage to prevent hacking.
Both Swyftx and Digital Surge have no reported hacks since their establishment.
Security category winner: Tie
Conclusion
When you think about it, Swyftx and Digital Surge are pretty similar to each other. Both of them are made with beginners in mind, they offer more than 300+ crypto, and with low fees and spreads. However, Swyftx comes with a few more features like a demo mode and staking that makes it the better exchange. Furthermore, Swyftx offers free Bitcoin worth $20 to anyone who signs up through this link.
Frequently Asked Questions
Is Swyftx a secure exchange?
Yes, Swyftx is a super-secure crypto exchange with a clean track record regarding platform hacks. The platform has never been hacked, it stores the majority of funds in offline hardware wallets, while user accounts are protected by passwords and two-factor authentication (2FA).
Does Swyftx have Australian-based customer support?
Yes, the platform has a native, Australian-based support team and they are highly professional when it comes to answering user inquiries.
Is Swyftx good for beginners?
Swyftx is a great crypto exchange for beginners because it's very easy to use. The mobile app is ever easier to use, and comes with a smooth user-interface. Every feature is just a few clicks away.
Is Swyftx an Australian company?
Yes, Swyftx is an Australian company with headquarters in Brisbane.
Who is Swyftx owned by?
Swyftx is a private company owned by crypto enthusiasts Angus Goldman and Alex Harper, the founders of the platform.
Does Swyftx have a withdrawal limit?
Swyftx has a daily fiat withdrawal limit of 100,000 AUD.
Who owns Digital Surge?
The platform is founded and owned by two Australian crypto enthusiasts and software experts Josh Lehman and Dan Rutter.
Is Digital Surge a crypto wallet?
No, Digital Surge is a cryptocurrency exchange platform, but it does provide users with a crypto wallet within their accounts. Users can store any cryptos available on Digital Surge in their account's wallet.
How many customers does Digital Surge have?
Digital Surge has quickly grown to become one of the leading crypto exchanges in Australia since its launch in 2017. It's estimated that the platform has more than 300,000 users.
Best Crypto Exchanges Compared
| Exchange | Deposit Methods | Fiat Currencies | Cryptocurrencies | Trading Fees | Deposit Fees | Withdrawal Fees | Sign Up |
| --- | --- | --- | --- | --- | --- | --- | --- |
| Swyftx | Osko, PayID, Credit Card, Debit Card, Bank Transfer, Cryptocurrency | Australian Dollars, New Zealand Dollars | More than 320 | 0.6% | Fiat Deposits: $0 Crypto: $0 | Fiat Withdrawals: $0 Crypto: $0 | Visit Swyftx |
| CoinSpot | POLi, PayID, Cash, Cryptocurrency, Bank Transfer, BPAY | Australian Dollars | More than 370 | OTC: 0.1% Market Order: 0.1%* (applies to LTC, BTC, ETH, XRP, POWR, DOGE, TRX, NEO, XLM, GAS, RChain, RFOX, EOS) Instant Buy/Sell: 1% | Direct Deposit: $0 Direct Bank Transfer: $0 BPAY: 0.9% Cash: 2.5% PayID, POLi, and direct deposits: $0 | Fiat Withdrawals: $0 | Visit CoinSpot |
| Binance | Osko, PayID, Credit Card, Debit Card, Crypto | US Dollars, Australian Dollars, and 8 more | More than 600 | 0% to 0.1% | $0 | Vary | Visit Binance |
| Bybit | Crypto, EFT, wire transfer, bank transfer, debit card or credit card | 50+ | More than 160 | 0.1% to 0.6% | Bank transfer: $0 | Network fees | Visit Bybit |
| Independent Reserve | EFT, SWIFT, Osko, PayID, Crypto | Australian Dollars, US Dollars, New Zealand Dollars | 27 | 0.05% to 0.5% | For SWIFT Deposits: $15 for deposits under AU$5,000 equivalent $0 for deposits over AU$5,000 equivalent For EFT Deposits: AU$0.99 for deposits under $100 $0 for deposits over AU$100 | Crypto: Vary Bank Transfer: $0 for AUD, $20 for non-AUD | Visit Independent Reserve |
| Crypto.com | SWIFT, Crypto, Fedwire, Wise, PayPal, SEPA, BPAY, Bank Transfer (ACH), Debit Card, Credit Card | USD, AUD, CAD, CHF and 15+ more | 250+ | 0.04% to 0.4% | 0% for cryptocurrency and fiat currencies | FREE via bank transfer. $25 for USDC withdrawal via SWIFT Network | Visit Crypto.com |
| Coinbase | EFT, SWIFT, Osko, PayID, Crypto | Australian Dollars, US Dollars, New Zealand Dollars | More than 210 | Fees Vary | Debit Card and Credit Card: 3.99% | Spending USDC with Coinbase Card: $0 ATM Withdrawals: 2.49% | Visit Coinbase |
| CoinJar | Apple Pay, Google Pay, Credit Card, Debit Card, Bank Transfer, Fiat, Crypto | Australian Dollars, Pound Sterling | More than 50+ | Taker: 0.04 to 0.1% Maker: 0.04 to 0.1% | CoinJar Users: $0 NPP: $0 Cash: 1.5% | $0 | Visit CoinJar |
| Kraken | Apple Pay, Google Pay, SWIFT, Osko, SEPA, Crypto, Wire Transfer, Bank Transfer | Australian Dollars, US Dollars, and 5 more | More than 140 | Taker: 0.10% to 0.26% Maker: 0.00% to 0.16% | Vary | Vary | Visit Kraken |
| BTC Markets | Crypto, BPAY, EFT, PayID, Osko | Australian Dollars | More than 15 | Taker Fee (for Bitcoin pairs): 0.20% Maker Fee (for Bitcoin pairs): -0.05% Australian Dollars Market Pairs: 0.10% to 0.85% | $0 | Australian Bank Accounts: $0 Cryptocurrencies: Vary | Visit BTC Markets |
| Easy Crypto | P2P, POLi, and Bank Transfers | Australian Dollars, New Zealand Dollars, South African Rand | More than 40 | 1% | $0 | $0 | Visit Easy Crypto |
| Coinstash | Cryptocurrency, Bank Transfer, PayID | AUD | More than 140 | Taker fees: 0.85% Maker fees: 0.85% | $0 | $0 | Visit Coinstash |
| eToro | Online Banking, Skrill, Neteller, PayPal, Bank Transfer, Debit Card | Australian Dollars, US Dollars, Euro, and 12 more | More than 70 | Vary | Vary | $5 (minimum withdrawal of $50) | Visit eToro |
| KuCoin | Credit Card, Debit Card, SEPA, PayPal, Wire Transfer, Crypto | US Dollars, Euro, Australian Dollars, and 6 more | More than 645 | 0.1% | $0 | Vary | Visit KuCoin |