eToro vs. Binance 2023
Binance is by far the most popular cryptocurrency investment option for Australian investors when compared with eToro. It provides a range of features that are suitable for novice traders and experienced traders. Apart from that, Binance has one of the most affordable trading fees available. The fact that it is so low is enough to place it in the top of the heap. However, eToro may have something that you'll need and more information is available!
Comparison Table
| | | |
| --- | --- | --- |
| | eToro | Binance |
| Amount of Cryptocurrencies | 75 | 600+ |
| Trading Fees | 1% | 0.1% |
| Deposit Fees | Currency conversion fee | Free |
| Withdrawal Fees | $5 + currency conversion fee | Free |
| Payment Methods | POLi, Direct deposit, PayPal, Credit/Debit card | bank transfer, SEPA, credit card, ACH debit card Google Pay, SWIFT, and SOFORT/iDEAL |
eToro Pros and Cons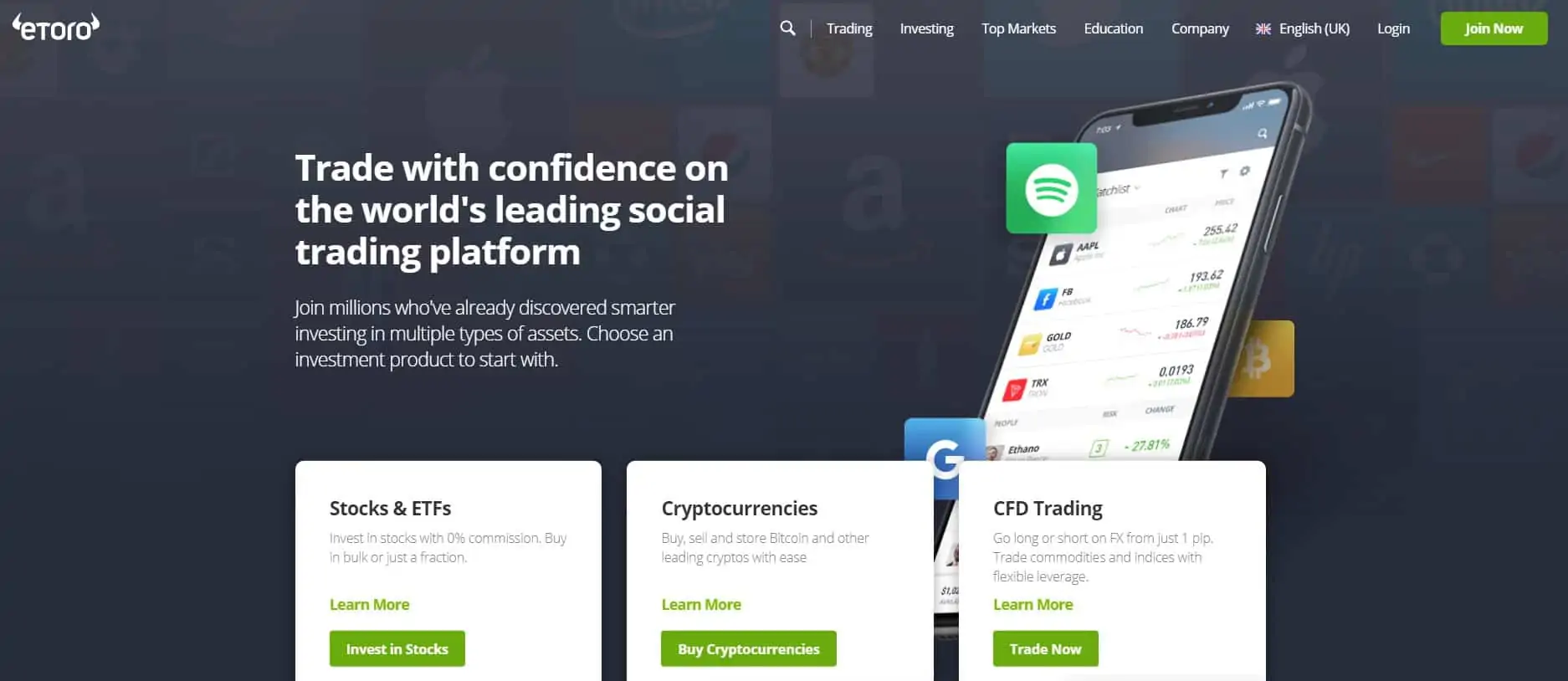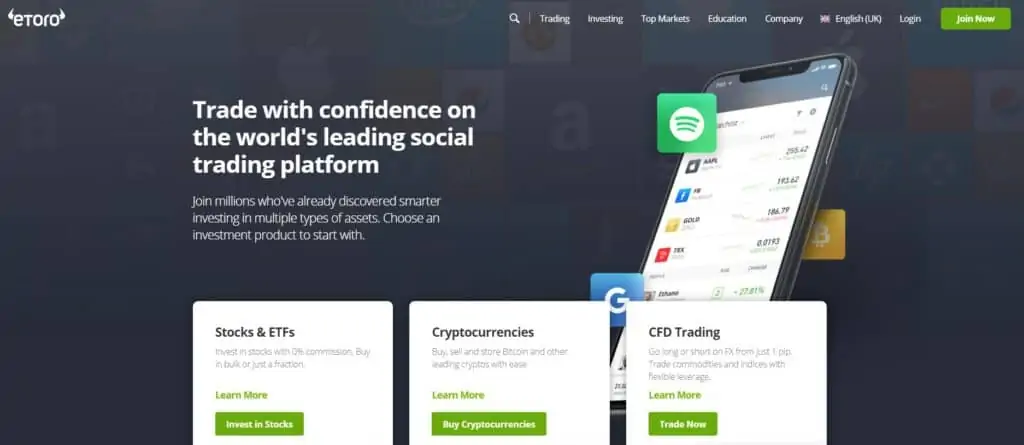 Pros
You can open a demo account with $100,000 free virtual money
Trade 75 different crypto assets
Crypto staking is available to earn interest and passive income
Offers mobile app and eToro Money wallet for your convenience
Comes with social trading features like copy trading
Cons
High trading fees of 1%
Their live chat is only available to eToro Club members
USA residents cannot access  CFDs or stock trading
Binance Pros and Cons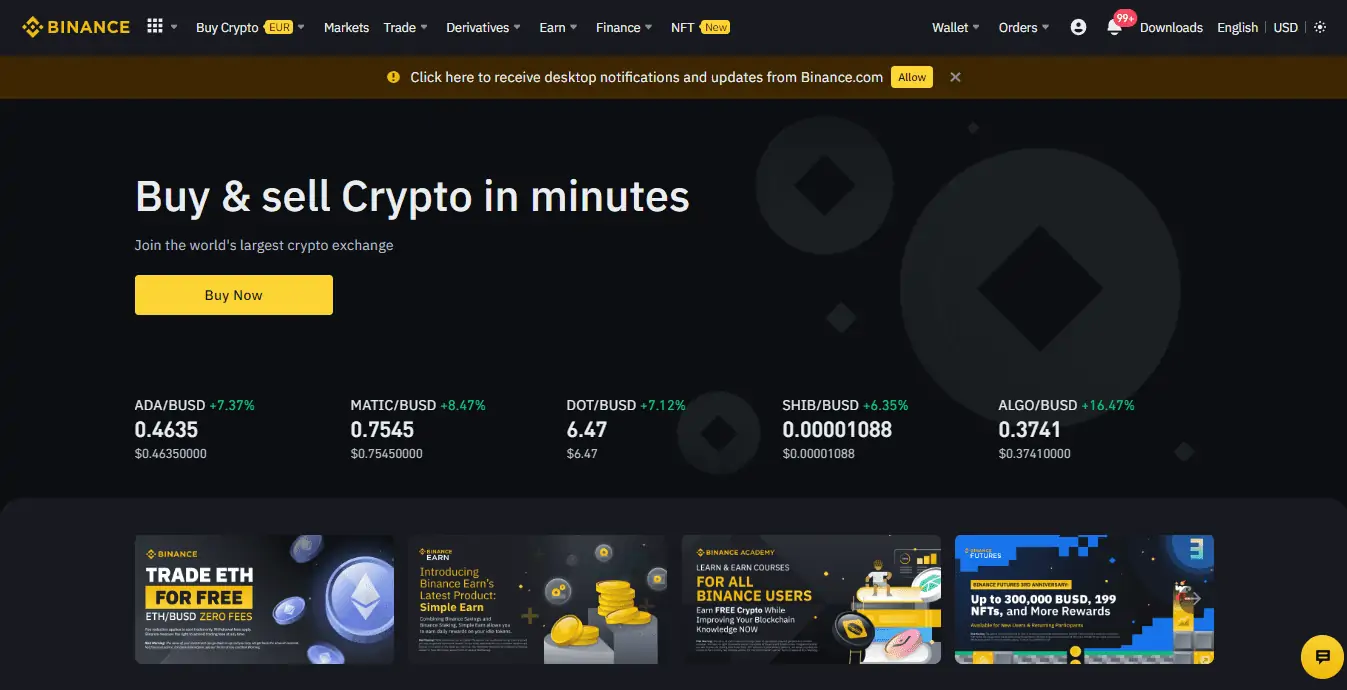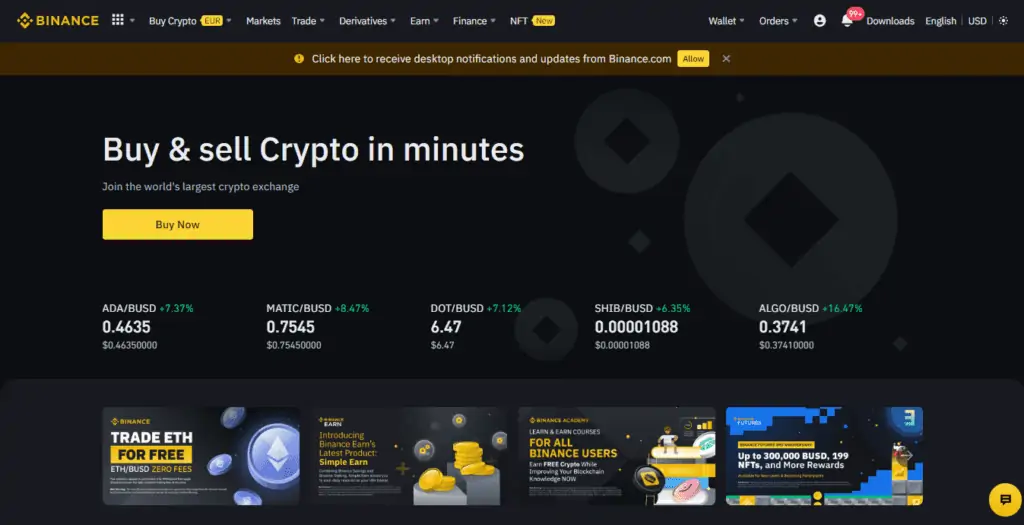 Pros
More than 600 available cryptos.
The largest cryptocurrency exchange in the world.
More than 30 fiat currencies.
Some of the lowest fees among crypto exchanges.
Numerous payment methods.
Beginner-friendly, advanced, and pro-level trading features.
Cons
US users need to use the Binance US platform, which has far fewer trading features and cryptos compared to the main Binance platform.
The customer service is often unresponsive, and there's no live chat feature.
Features
The eToro's CopyTrading feature provides it with a distinct advantage against competing trading platforms. Thanks to its CopyTrading option, eToro gives users an opportunity to duplicate the sells and buys of the successful eToro traders.
Binance just recently added a margin-based trading feature on its website, which joins eToro and other trading platforms that provide the feature. However, even though Binance and eToro are almost identical in list of features–with the exception of CopyTrading on eToro's side–e larger selection of financial instruments provides it with an edge over Binance.
But since Binance offers more features related with cryptos, it has a head-start over eToro with regards to features.
Winner: Binance
Supported Cryptocurrencies
The Binance platform has more than 600 currencies.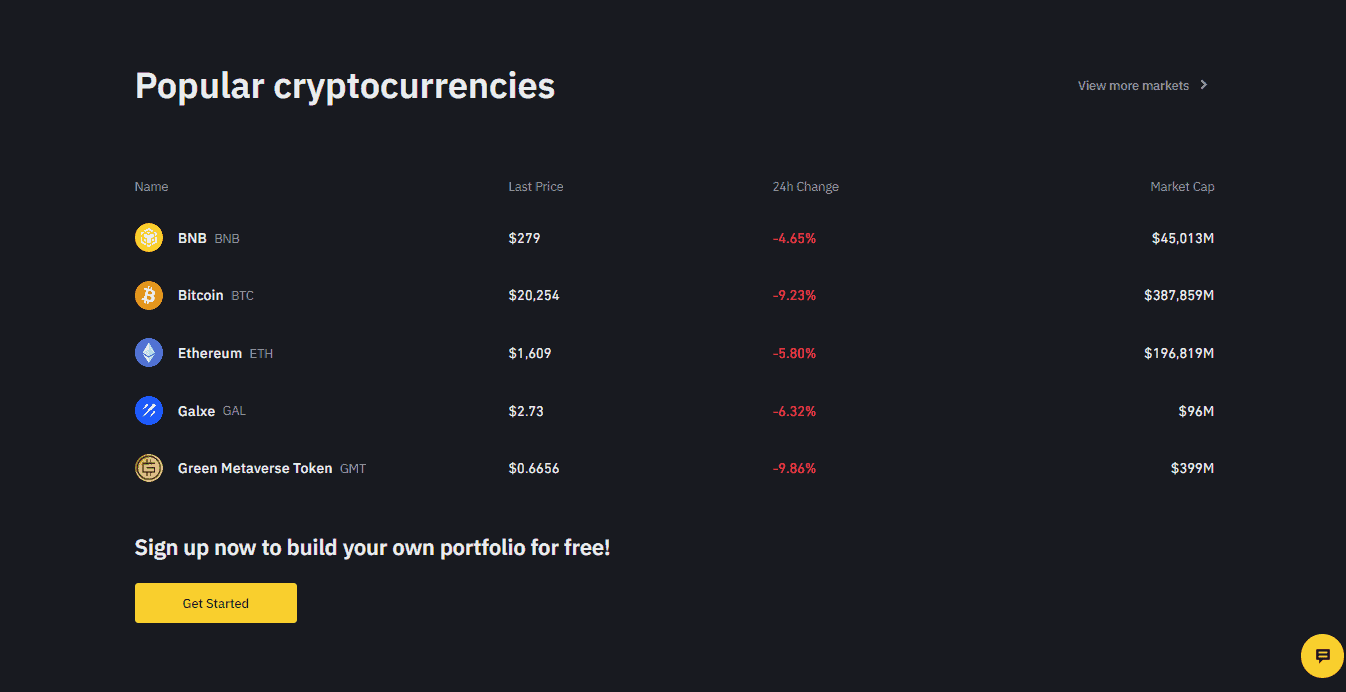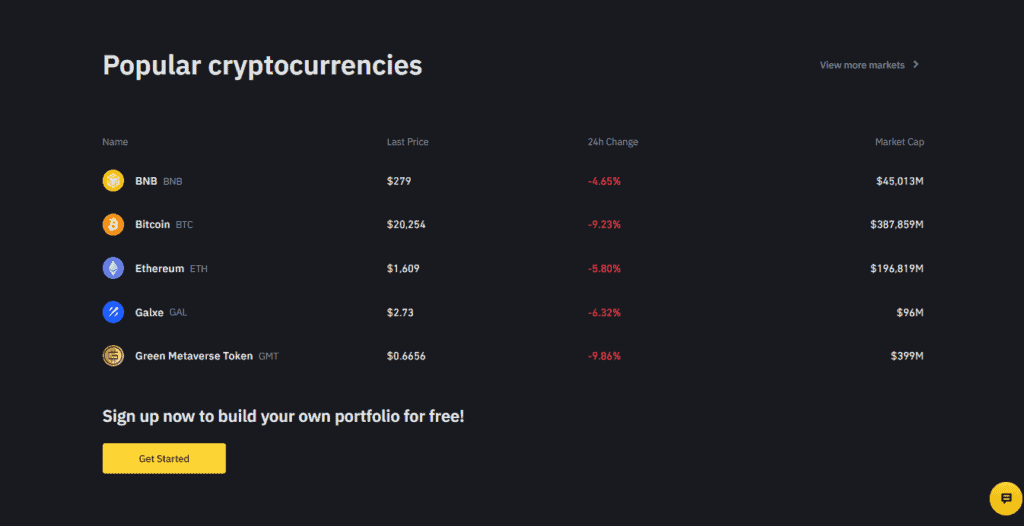 However, eToro only gives 75 coins.
If you're in search of many different options for cryptos and other currencies, then Binance is the perfect option. With over 600 coins on offer the company offers one of the most extensive options available in Australia.
Winner: Binance
Fees
In Binance, trading will cost traders the same fixed 0.01 percent fee for trading. This could be decreased by 25% when you use the BNB (Binance currency) currency to make payment. Other fees at Binance include the $10 charge for every purchase made with a credit card.
The actual cost for each purchase is 3.5 percent, but it never gets lower than the minimum amount of $10.
eToro charges fees that may rise if you are trading with less liquid assets or trade currencies in pairs. eToro generally earns its money from the spread between the purchase and sell price.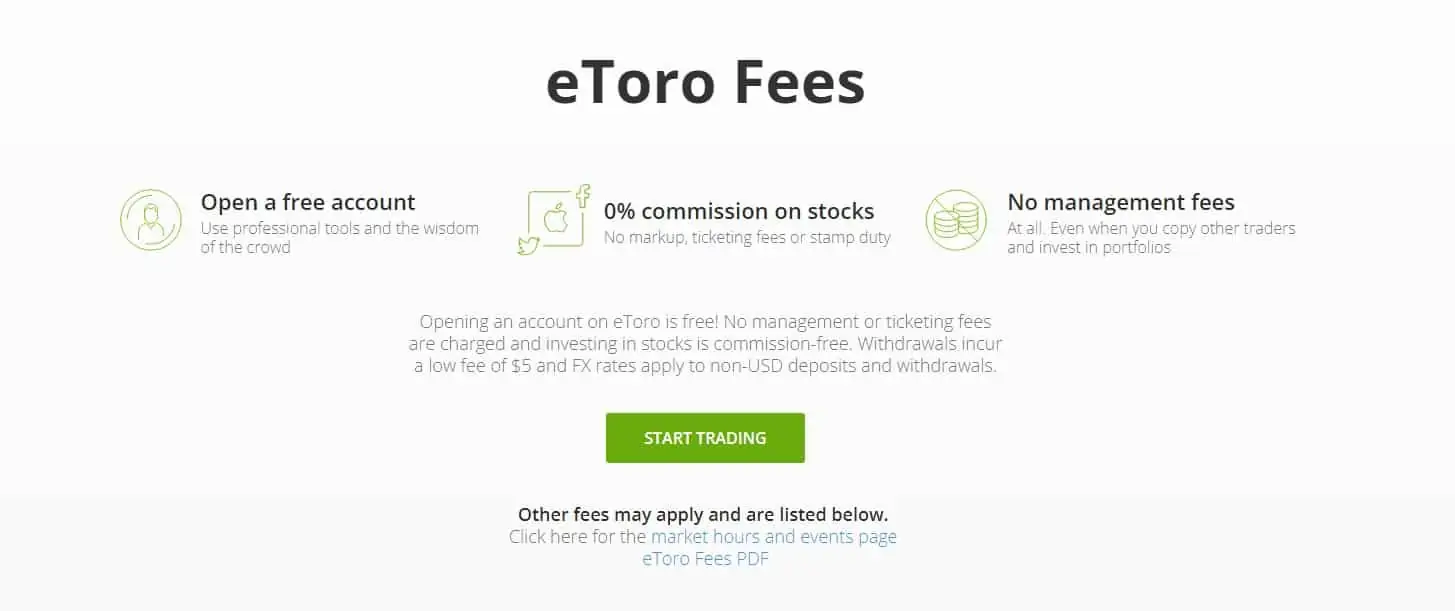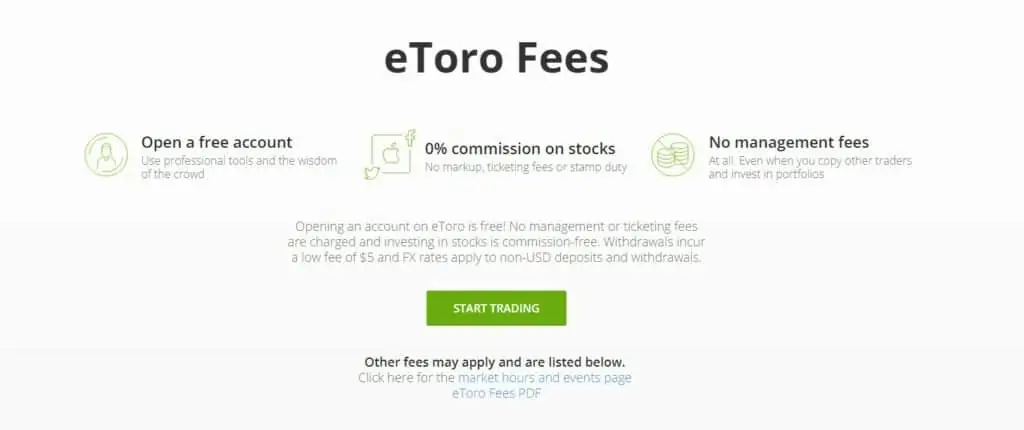 In the average, when trading the most popular bitcoin, crypto's Bitcoin you can expect to pay of 0.75 to 2%, which could increase to 3.5 percent. If you are looking to invest in a variety of investment options, you'll take eToro's fee however if you wish to only trade in cryptocurrency then Binance fee-free option for its crypto transactions is the right choice.
Winner: Binance
Customer Support
eToro offers a 24 hour support team that can be reached via Live Chat via email (support@etoro.com) and telephone (in Australia), Instagram, Twitter, Youtube & Facebook. The platform has been awarded 4.2 stars, based on reviews of 15K in Trust Pilot, which is not a bad rating for an exchange that deals in cryptocurrency.
Binance is also home to a 24-hour support service and a live chat function on its platform. You can get in touch with Binance via contact via email Discord, Telegram, Facebook, Twitter, Reddit, LinkedIn, Instagram and VK.
Winner: eToro
Deposit Methods
Binance is able to accept the following payment options: PayID, Osko, Debit Card, Credit Card, Cryptocurrency
Meanwhile, eToro supports Skrill, Online Banking, PayPal, Neteller, Debit Card, Bank Transfer.
Since Binance is a supporter of Osko Binance is the winner of this fight.
Winner: Binance
Security
eToro is licensed and regulated in more than 60 countries, and is widely considered to be one of the safest cryptocurrency exchanges around the world. It operates according to its AUSTRAC and is registered under ABN 803. 8003. The funds of eToro are secured in Tier 1 banks, and the information they hold is protected by SSL encryption.
Binance is also licensed by AUSTRAC to function as an exchange for digital assets. It is however, Binance has been the victim of three cyberattacks within the last three years, making it a security-conscious exchange. There has been a total of $50M in user who's funds were taken off the exchange.
eToro has not been exposed to hacking attacks during its 15 years of operation . Therefore, it's definitely the best. This demonstrates that the platform has been tested and secure, as well as in good standing with international regulators of the financial sector.
Winner: eToro
Conclusion
Since Binance has lower fees for trading and is specially designed for crypto, it's definitely the best choice in this exchange comparison. If, however, you're also interested in indices and trading commodities If so, eToro could be the one you're searching for.
Frequently Asked Questions
Can I make money on Binance?
Binance is a great crypto platform for making money because it offers users numerous possibilities, from spot trading, margin trading, leveraged futures contracts, and P2P trading, all the way to numerous staking options, liquidity mining, crypto savings accounts, and a booming NFT marketplace.
Can you lose money on Binance?
Sure you can. Crypto trading is a very risky activity because cryptocurrencies are highly volatile assets with dramatic price fluctuations within small periods of time. That's why trading cryptocurrencies is a high-risk endeavour, and you should never invest more than you're prepared to lose.
How do I get my money out of Binance?
You can easily cash out your crypto into fiat currency by connecting and verifying a bank account on Binance. Once you connect a bank account, you're ready to facilitate fiat currency transactions from the platform to your bank account.
Is it safe to link a bank account to Binance?
Linking your bank account to Binance is perfectly safe because the exchange platform keeps all user data protected by advanced encryption methods and doesn't share any of that information with third parties.
How does Binance make money?
Binance makes money mainly from platform trading fees. Although the Binance fees are among the lowest in the industry, the platform manages to achieve high profits thanks to the fact that it's the most popular exchange in the world, with the highest number of active users.
Does eToro provide mobile trading?
The eToro platform is easily accessible and simple to use on both the web and mobile devices with integrated Android and iOS operative systems. The mobile trading app takes advantage of smartphone intuitive features like push alerts, syncing watchlists, and effective touch interactions. In your portfolio, for example, you may use the swipe over the screen of your smartphone to view the statistics or initiate a transaction. By seamlessly blending all the trading tools with the social trading capabilities and the generated news feed of the website, this app is an excellent solution for traders on the go.
What countries are supported by eToro?
eToro is a worldwide platform that functions in over 140 countries throughout the world. Some of the counties that can utilize eToro's services include Australia, some USA countries, UK, France, Colombia, Cyprus, Greece, Lichtenstein, UAE, etc.
Who pays the taxes on profits made via eToro?
The users of the eToro exchange are obliged to determine the taxable profit made by trading on this platform depending on their account statement. Hence, they need to pay their fair share for the trading gain in conformity with the financial law requirements, as well as with the regulatory framework of their state of residence.
Is eToro the biggest scam among crypto exchanges?
This is not likely at all. Given that this exchange is authorized by numerous state financial conduct authorities in the respective countries where eToro's offices are situated, the odds of a user being a victim of a licensed exchange scam are close to none.
Related:
eToro AUS Capital Ltd ACN 612 791 803 AFSL 491139. eToro offers both real crypto assets as well as crypto assets as OTC Derivatives.
Real crypto assets are unregulated & highly speculative. Being unregulated, there is no consumer protection. Your capital is at risk.
Leveraged positions and short positions are OTC Derivatives, which are regulated financial products. OTC Derivatives are considered risky financial products, speculative and include leverage. Not suitable for all investors. Capital at risk. See PDS and TMD.