Investing in crypto has never been easier, thanks to the numerous crypto exchanges that enable users to quickly link personal bank accounts to their platform accounts and purchase digital currencies directly with fiat money. Many platforms also allow credit card and debit card purchases, which are even faster than bank transfers because all you need to do is enter your bank card details and buy crypto in a matter of minutes.
Users who aren't interested in advanced crypto trading features can simply stick to a reliable multi-currency crypto wallet like Atomic Wallet or Trust Wallet, which allows them to purchase crypto without leaving their wallet app. As you can see, there are various quick ways to invest in crypto, but cashing out digital currency into fiat can be a bit more complicated.
For one, you can't use a crypto wallet to cash out your digital currencies with just a few clicks. Instead, you need to find a fiat-friendly crypto exchange, over-the-counter (OTC) brokerage service, or someone willing to do a peer-to-peer (P2P) trading deal and cash out your coins.

Since Bitcoin (BTC) is the leading and most widely accepted crypto on the market, it's also the most common intermediary coin for cashing out other digital currencies.
Let's take a look at the key factors you need to take into consideration when planning to cash out large amounts of BTC and the most popular ways to do it.
Important Factors When Planning to Cash Out Bitcoin
Cashing out BTC, especially if you're dealing with large amounts of coins, should be carefully planned. The fiat monetary system isn't very friendly toward digital currencies. This is largely due to the fact that many countries don't have clear crypto regulations, so it's very important to get acquainted with all laws in your region concerning crypto.
The worst thing that can happen is that you start a BTC cash out process and then realise how many obstacles and unclear factors lie ahead of you. That's why you should keep these key factors in mind before you start cashing out BTC in order to save yourself from unnecessary headaches.
Fees and Withdrawal Policies
Although there are various ways to cash out BTC, chances are that you'll end up using a fiat-friendly crypto exchange because it's the fastest and simplest way to cash out crypto. Regardless of which platform you choose, you need to pay special attention to platform fees and withdrawal policies since they can have a considerable impact on the amount of fiat currency you'll get from your BTC cash out.
Before creating a platform account, check the fee model to find out the costs for transferring your BTC to the platform and using the exchange to cash out those coins. Many platforms don't charge anything for crypto deposits, but they charge considerable fees for withdrawals.

During the cashout process, you'll actually have to sell Bitcoin for fiat currency, which is then transferred to your bank account. In the process, you'll pay for both an exchange platform trading fee and a BTC blockchain transaction fee. Once you sell your BTC, you'll be charged an additional withdrawal fee for transferring your cash to a bank account, and your bank might also charge you a transfer fee. When all of these fees add up, they can be quite high if you're cashing out loads of BTC.
On top of the fees, many exchanges also have daily withdrawal limits, which are either fixed or depend on your monthly trading volume on the platform. Brokers with high trading volumes usually have higher daily withdrawal limits, so it's important to check the exchange's withdrawal policy in advance.
Crypto Tax Regulations
Crypto is taxable, just like any other income source. A lot of countries still don't have clear regulations regarding crypto taxes, so your tax obligations really depend on the region you're from and the location of the bank you're using to cash out your BTC. The best thing you can do is reach out to your local government tax agency and find out all the necessary information about your tax obligations when cashing out crypto. US traders should consult the IRS, while Australian crypto enthusiasts should check the official ATO stance on crypto and taxes.
Buying crypto with fiat currency isn't a taxable event by itself, but once you exchange that crypto for another digital currency or sell crypto for fiat money and want to cash out your gains into a bank account, you're generating a taxable event with capital gains.
It's important to keep records of your crypto transactions, exchanges, and cashouts, in order to file annual crypto taxes on time. Failing to file your crypto taxes within the officially designated time period or trying to avoid paying taxes will surely land you in some serious trouble. Tax evasion is considered a grave criminal offence in all parts of the world, and you can end up paying high fines or even get a prison sentence for not paying taxes.
This is why you should keep taxes in mind when planning your BTC cash out. It's highly advised to calculate your potential taxes before cashing out and leaving a portion of your gains to pay for the accumulated taxes. If you aren't sure how to calculate your crypto taxes, it's a good idea to contact a crypto tax professional to calculate them for you or use a crypto tax calculator app, such as CoinTracking.
Bank Regulations
Bank regulations are another key factor for BTC cashouts. Unfortunately, most banks are still not crypto-friendly, and many of them refuse to deal with transactions that originate from digital currencies.
The fact that it's hard to prove the origins of a BTC transaction and what the funds were used for is a bureaucratic obstacle for many banks that are required to maintain records of the origins of their client's money for state regulatory purposes. Bitcoin provides a high degree of pseudonymity for users, so banks can't know for sure that your money doesn't come from gambling, money laundering, or some other illegal activities.

If you initiate a massive cash-out transaction to your bank without knowing its stance towards crypto, you might easily end up with your funds frozen and your bank account blocked from access until you can provide an explanation and documentation that proves the origin of your funds. This can be a real nightmare because cryptocurrencies don't rely on any paperwork or bureaucratic procedures recognized by the traditional financial system, and it's often impossible to provide proof of origin on your crypto that would satisfy bank officials.
The best idea is to get informed about your bank's policy towards transactions that originate from crypto before you start cashing out. In case you find out that your bank isn't very crypto-friendly, it's better to change your bank than to risk having your assets frozen.
Splitting Your BTC Into Smaller Batches
Splitting your Bitcoin into smaller cashout batches is perhaps the most important factor when it comes to security because if you put all of your funds in a single transaction and something goes wrong, all of your BTC will be frozen. If you send all of your funds to your bank account and the management decides to block your transaction until you provide additional documentation, you won't be able to use any portion of your money before the bank approves your transfer.
Popular Ways to Cash Out Bitcoin
There are various methods for cashing out BTC and they all have their advantages and disadvantages. Some methods have lower withdrawal limits, but they provide higher security, while others don't have any limits, but have various security risks involved.
Your choice of a BTC cash out method largely depends on how fast you need to cash out your coins and whether you're willing to pay more on fees for added security rather than engage in riskier cash out methods just to get more money out of your crypto and avoid extra fees.
Fiat-Friendly Crypto Exchange Platforms
Fiat-friendly crypto exchange platforms are the most popular option for cashing out BTC because they offer the highest degree of safety, and the whole process is streamlined through a secure connection of your crypto exchange platform account with your fiat currency bank account.

There are hundreds of crypto exchanges on the market and many of these platforms offer low-quality services, which is why you should stick with veteran crypto exchanges that support fiat currency cashouts.
These platforms are typically regulated and registered with official financial institutions, and they have operating licences that ensure platform users are protected in case of scams and security breaches. If hackers manage to steal funds from an exchange, users get reimbursed thanks to the platform's insurance policy.
OTC Brokers
Over-the-counter (OTC) broker services are another popular method for cashing out large amounts of BTC. OTC brokers specialise in facilitating large-scale trading deals between interested parties. An OTC broker acts as a middleman between buyers and sellers who want to control all aspects of a trading deal.
OTC brokerage services don't have fixed fees, and every deal depends on the conditions set by the involved parties. The OTC broker gets their fee for facilitating a trading deal and ensuring that both parties stick to their end of the agreement. You can directly negotiate both the fee and the price of the traded crypto.
Many popular crypto exchanges offer OTC brokerage services. For instance, The crypto exchange Kraken has a very reliable OTC trading option where users get a personal broker to help them create a trading offer.
OTC deals are great for trading large amounts of crypto because you can control all aspects of the trading deal and potentially pay far fewer fees compared to a standard crypto exchange cashout deal. Also, OTC trades usually don't have any limits, which means you don't need to pay a multitude of flat per-transaction fees. You only need to pay a single OTC broker service fee, and this fee is always clear upfront.
An over-the-counter cash out is quite safe if you're using a popular OTC service because the service provider guarantees the deal will go through once initiated. It's much safer to conduct an OTC deal than to conduct a direct trade with a stranger.
Peer-to-Peer Deals
Peer-to-Peer trades are also a viable option for cashing out huge amounts of BTC. This type of deal means that you're directly negotiating the terms of a trade with another crypto trader. P2P cashouts are similar to OTC trades, except that the traders involved are fully independent of crypto exchanges, and they don't need to pay any service fees to third parties. This absence of fees is the main advantage of P2P trading compared to the other listed methods.

However, P2P trades can also potentially be very risky because no intermediary guarantees the safety of your trading deal. That's why you should only engage in P2P deals with reputable crypto traders that have a history of smooth trading deals in the community.
In order to find someone who wants to buy Bitcoin from you, you need to browse the web and search for P2P traders on social media groups and crypto-related forums, but keep in mind that this is a very risky endeavour because you're practically engaging in crypto trading with strangers.
A less risky solution for finding P2P traders is through a peer-to-peer exchange such as LocalBitcoins.
Bitcoin ATMs
Bitcoin ATMs are also an option for cashing out your BTC, but keep in mind that they usually have low daily withdrawal limits. BTC ATMs look similar to classic bank ATMs, except that they deal with BTC, and they support a few additional cryptos like Bitcoin Cash (BCH), Ethereum (ETH), and Litecoin (LTC).
Although Bitcoin ATM numbers are on the rise due to the rapidly increasing rate of crypto adoption, there are far fewer BTC ATMs than fiat ATMs. That's why you should check if there's a Bitcoin ATM in your area on the Coin ATM Radar platform.
If you find an ATM nearby, make sure to verify that it supports BTC selling and fiat currency cashouts because a lot of Bitcoin ATMs only work in one direction, i.e. they accept fiat deposits but don't dispense cash.

Bitcoin ATMs that allow users to sell crypto and receive fiat money always have daily withdrawal limits that are often set to a couple of thousand USD. This means that you won't be able to cash out large amounts of BTC through an ATM, but in case you're in a hurry and need some cash, these ATMs can really be handy. You should also pay attention to the withdrawal fees because many BTC ATMs have quite high fees that can go up to several percent when withdrawing money.
Cashing Out Large Amounts of BTC Through a Crypto Exchange
Using an OTC service or a P2P deal are viable options for cashing out Bitcoin, but most users utilise cryptocurrency exchange platforms to sell their BTC because exchanges do all the heavy lifting automatically, connect buyers and users, facilitate deals, and provide much-needed security.
The first thing you need to do is choose an exchange platform for cashing out coins. This exchange doesn't need to be the same platform you're usually using for cryptocurrency trading. The main characteristics that you're looking for are fiat compatibility, strong platform security, reasonable fees, high withdrawal limits, and reliable services.
Coinbase
Coinbase is one of the top global crypto exchanges. The company is based in the US, and the platform was launched in 2012, just a few years after the first Bitcoin exchange platforms. Coinbase enables users to invest in more than 100 digital currencies, including most of the top tokens, according to Coinmarketcap, and a solid selection of mid-cap coins. Coinbase is regulated by US financial institutions and requires users to comply with know-your-customer (KYC) protocols to verify their identity.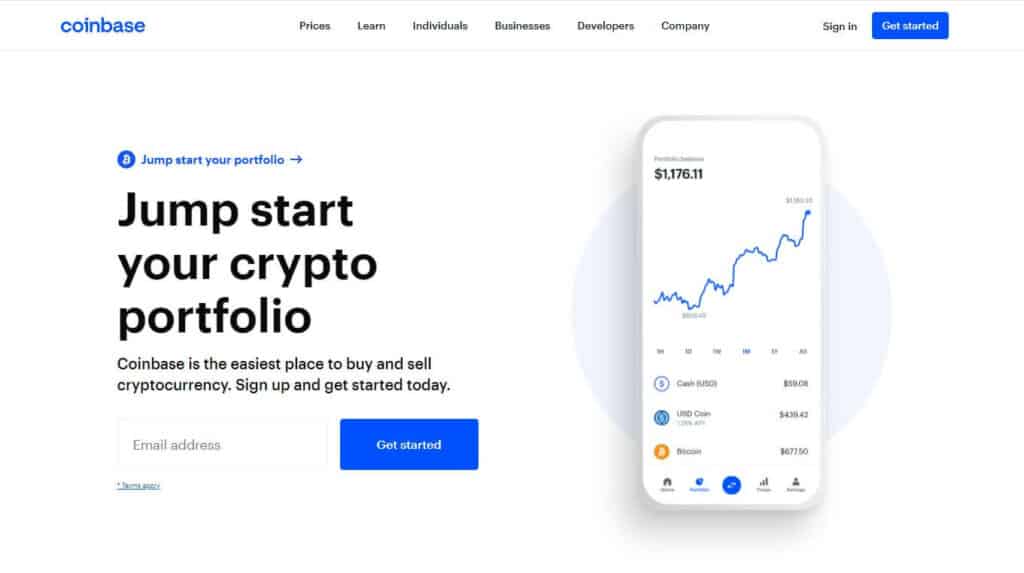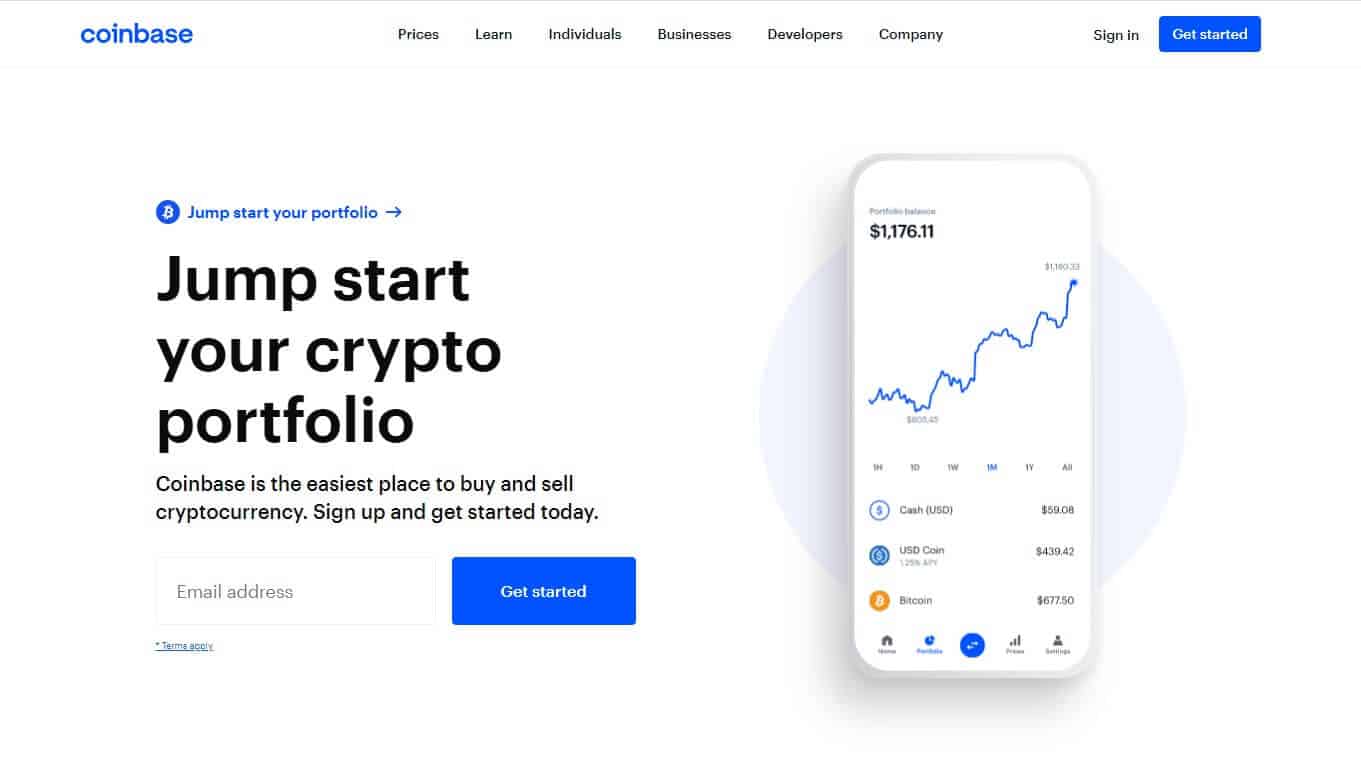 Users can deposit US dollars, EUR, and GBP fiat currencies into their platform accounts and spend the money on Coinbase later. In case you want to cash out your crypto gains, Coinbase enables you to do so in just a couple of clicks by selling your crypto for fiat. Bitcoin has the highest liquidity among cryptos on Coinbase, so the platform is a great choice for cashing out your BTC. Once you've sold the coins, they'll be transferred to your Coinbase fiat wallet, and you just need to facilitate a withdrawal transaction to your bank account.
Keep in mind that Coinbase has withdrawal limits that depend on your account tier level, and the highest default withdrawal limit is 50,000 USD per day on Coinbase Pro. If you want to withdraw more than that, you can choose the Increase Limit feature to manually request an increase of your limit.
Kraken
Kraken is another veteran crypto exchange from the US. Kraken has been around since 2011 and is considered the safest crypto exchange on the whole market, with a perfect security rating. The trading platform has never been successfully hacked, which can't be said for most of the leading global crypto exchanges.
You can find a strong selection of over 100 digital currencies available for investing and trading on Kraken. The platform is famous for its multitude of advanced trading features. The classic Kraken trading terminal is the basic market interface of the platform, and it's a bit too complex for beginners, but experienced traders can really find everything they need in terms of order types and technical analysis tools. For the most advanced traders and brokers with a high-risk appetite, users have the Kraken Pro and Kraken Futures platforms at their disposal.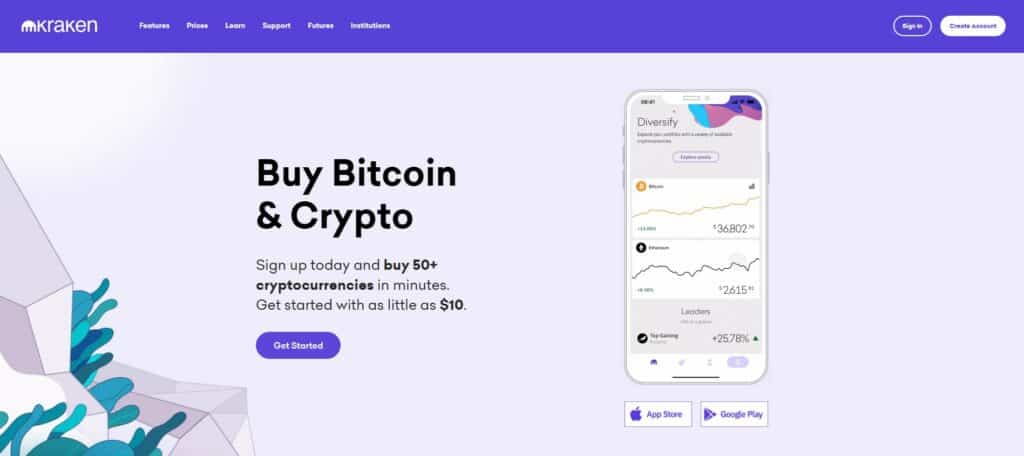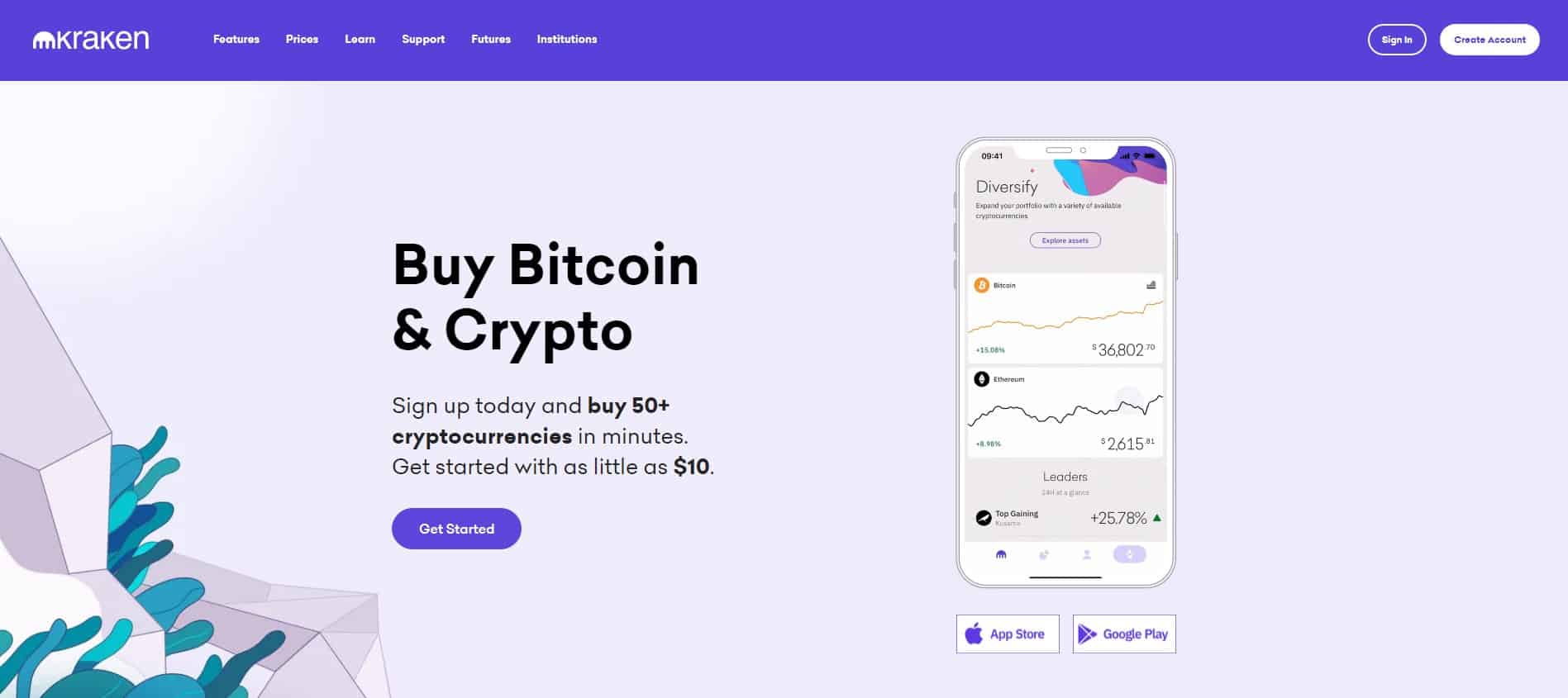 Kraken is regulated by US financial authorities and requires users to go through KYC protocols and provide personal information as well as a photo of a government-issued ID, passport, or driver's licence.
The platform supports three fiat currencies, USD, Euro, and CAD. Users can easily cash out Bitcoin on Kraken by selling their BTC and withdrawing cash to a bank account. The only thing you should pay attention to is your daily withdrawal limit, which depends on your account type. If you want to have high cash withdrawal limits, it's best to create an Intermediate or Pro account. Intermediate accounts have a 100,000 USD daily withdrawal limit, while Pro accounts have a 10 million USD daily limit.
Binance
Binance is by far the global leader among crypto exchange platforms. The platform has an enormous market capitalisation several times higher than the follow-up platforms like Coinbase and Kraken.
However, unlike these platforms, Binance isn't regulated by US financial authorities or any other reputable regulatory bodies. This enables the platform to operate without limitations in most global regions where crypto isn't strictly regulated. That's how Binance is able to support more than 500 digital currencies for investing and trading, as well as numerous fiat currencies, including AUD, USD, EUR, and GBP.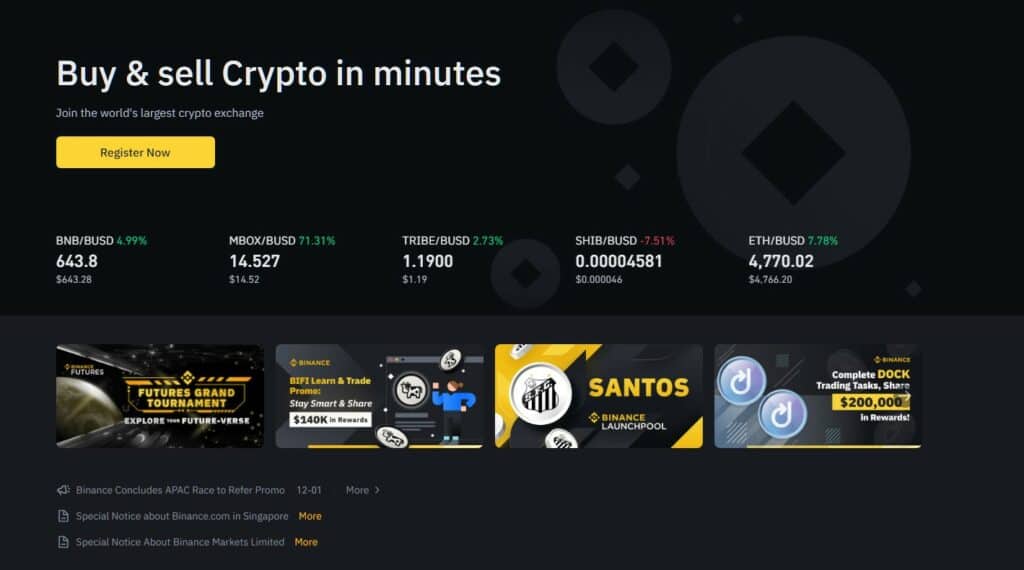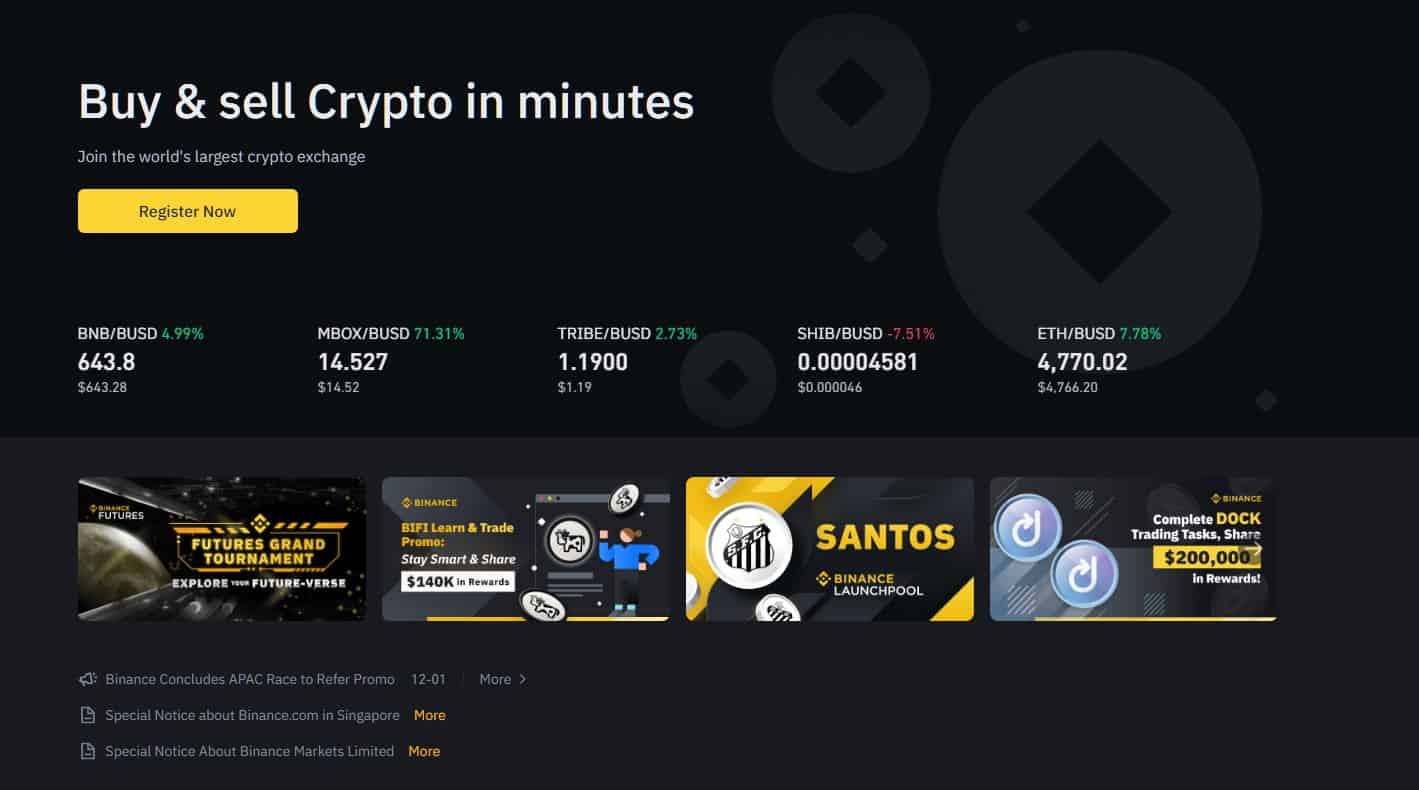 Even though Binance isn't regulated, it still requires users to comply with the KYC verification protocol because the platform has a strong stance against money laundering and crypto scams. Users have multiple payment methods at their disposal. Traders can easily buy or sell crypto on Binance with their bank accounts or payment cards. Binance is one of the few crypto platforms that also support a fiat withdrawal feature that directly withdraws fiat currency to your payment card. Most fiat-friendly exchanges only allow users to transfer cash to a bank account but don't support transfers to payment cards.
Binance has strict withdrawal limits that depend on your trading account level. Users with high monthly trading volumes get higher account ratings and higher withdrawal limits. User accounts are divided into regular accounts and 9 levels of VIP accounts. Regular accounts are all accounts with a monthly trading volume under 1 million Binance USD (BUSD), and these accounts have an 8 million BUSD daily withdrawal limit, which makes Binance a great choice for cashing out crypto.
The 9 VIP account levels are divided into monthly trading volume brackets that start from between 1 and 5 million BUSD to the highest VIP 9 rank with a trading volume of at least 5 billion USD per month. The VIP withdrawal limits start at 8 million BUSD and go up to 96 million BUSD for the highest-ranking VIP accounts.
Gemini
Gemini is a popular US crypto exchange that was launched back in 2014. The platform is known for a wide range of trading features that enable users to implement advanced trading strategies and tactics. Since Gemini is a regulated exchange, all cryptos on the platform need to pass a strict approval procedure with the US financial authorities. That's why Gemini only supports 60 digital currencies, which is far less than some other platforms, but you can find most of the top trending tokens popular among crypto traders.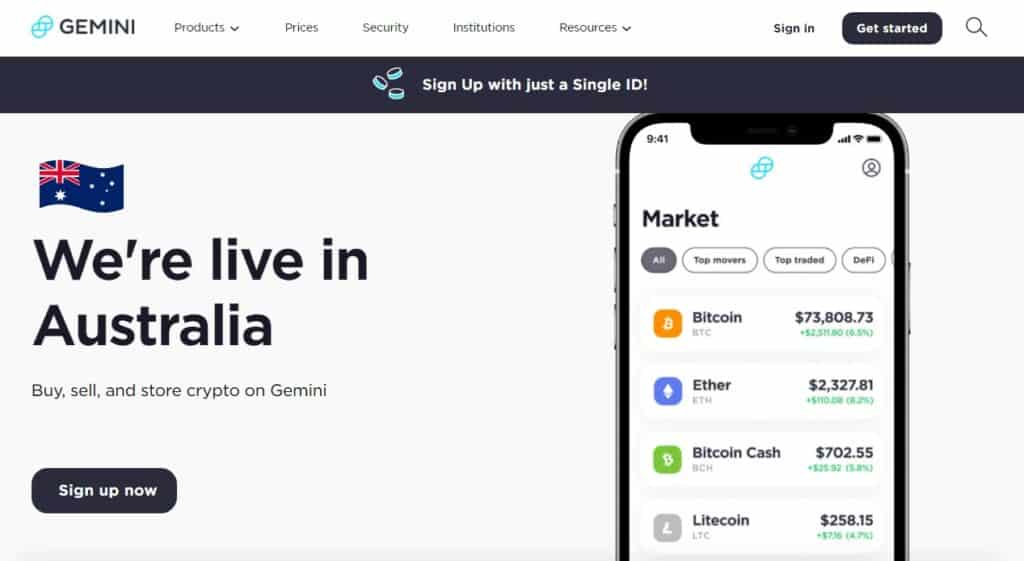 As far as fiat currencies, Gemini supports seven currencies, including AUD, USD, GBP, EUR, HKD, SGD, and CAD. You can buy crypto with a bank account transfer or with a bank card on Gemini. If you want to sell your BTC and cash out, you can do so in just a couple of clicks. Once you've sold your BTC, you're ready to send the cash to your bank account.
The withdrawal limits on Gemini are far lower compared to Binance, but keep in mind that Gemini is a regulated exchange, which is a somewhat more secure choice compared to unregulated platforms. The Gemini fiat withdrawal limit is 100,000 USD per day, which is still considerably higher compared to the Coinbase Pro limit of just 50,000 USD.
A Few Ending Words…
Cashing out large amounts of Bitcoin can be a true nightmare if you don't pay attention to the key factors described in this guide. You might end up paying enormous amounts of fees if you don't carefully plan your cash out process, or you can even get your transaction frozen by a bank if it isn't crypto-friendly.
If you plan to cash out large amounts of BTC, you should definitely take into consideration the cash out methods and platforms described in this guide to make sure you get the most out of your bitcoins.