Centralised crypto exchange platforms are one of the top choices for crypto enthusiasts when trading digital currencies, but these platforms often have complex account verification procedures that require users to provide a lot of personal details and comply with Know Your Customer (KYC) protocols. These procedures are designed to prevent money laundering and other scams on crypto exchanges, but many users view these measures as invasive towards their privacy, so they choose to conduct their trading operations on decentralized exchanges (DEX) instead. 

DEX platforms don't require users to provide any personal information. You only need to connect your crypto wallet to the exchange app and start trading without any unnecessary bureaucratic procedures. Additionally, DEXs are considered more secure than centralised platforms because you don't need to store crypto in platform wallets since your private wallet is directly connected to the crypto exchange. Finally, DEX platforms offer a much wider range of crypto assets for trading compared to centralised platforms like Binance and Coinbase.
Let's take a look at MetaMask and PancakeSwap, one of the most popular combinations of crypto wallets and DEX platforms on the market, and find out how to easily connect these two apps.
MetaMask
MetaMask is a software crypto wallet solution known for its reliable services, smooth user interface, and practicality because it comes in the form of a handy Google Chrome browser extension. There's also a mobile version of MetaMask, compatible with both iOS and Android smartphones.
MetaMask was initially launched as an Ethereum (ETH) mainnet wallet that can be used to store all ERC-20 tokens, but it soon expanded its services to include support for various additional blockchains such as the Binance Smart Chain (BSC) and Avalanche (AVAX) networks. MetaMask doesn't support other blockchains by default, but it's easy to add an additional blockchain through the Add network option.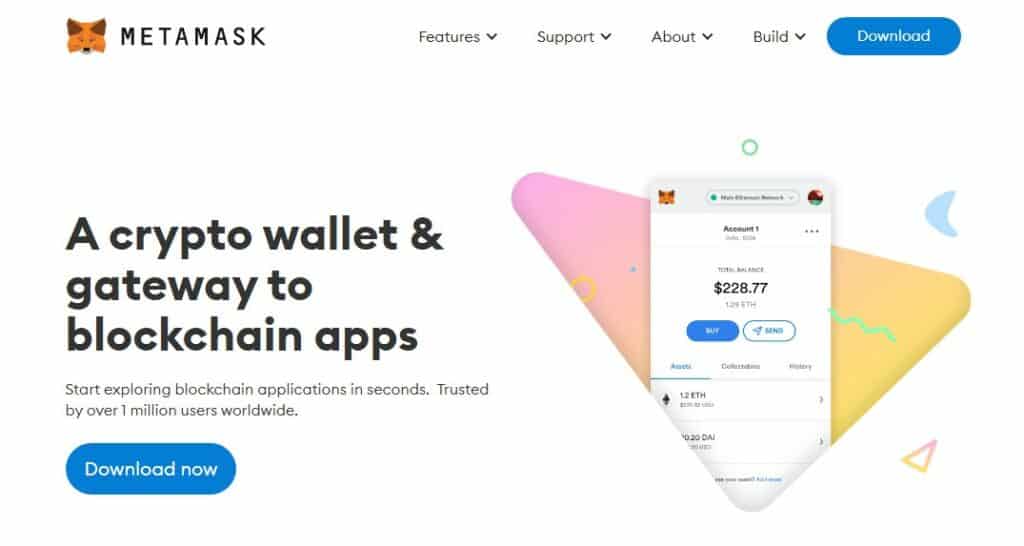 This ability to support numerous blockchains made MetaMask a great multicurrency crypto wallet, and many decentralized apps (dApps) and DeFi platforms began including MetaMask connectivity in their services. This means that MetaMask users can easily connect their wallets to specific dApps just by clicking the appropriate option within an app and approving the connection in the MetaMask account.
PancakeSwap
PancakeSwap.finance (CAKE) is the leading DEX platform for the Binance Smart Chain. The platform is known for high liquidity levels and a simple, straightforward user experience that allows traders to conduct crypto swaps in a matter of seconds.
Users can trade any cryptocurrency that's based on the BSC network (BEP20 tokens) through PancakeSwap, and they can do so either with Binance Coins (BNB) or the native CAKE token. You can also stake crypto on PancakeSwap and earn high staking rewards.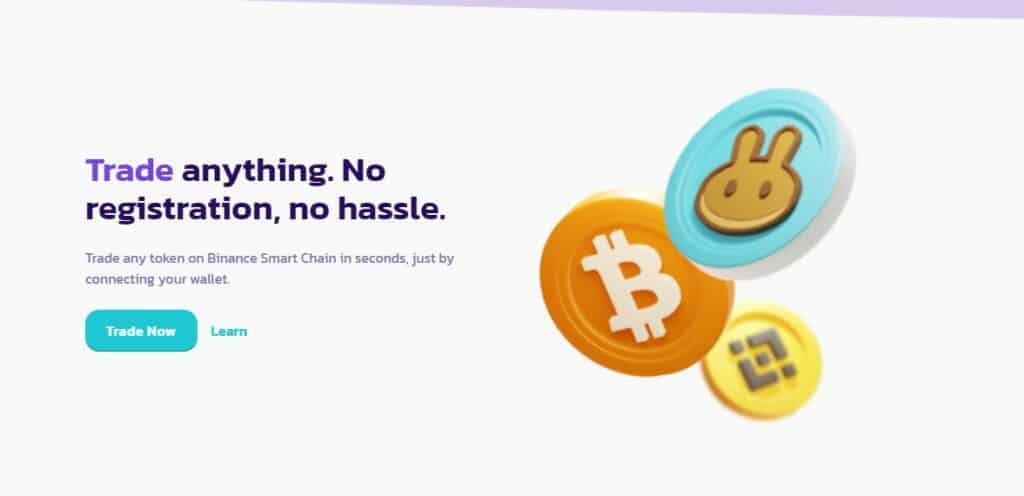 The platform is so easy to use that even crypto beginners with no experience in using crypto exchanges can quickly learn how it works. You just need to connect your wallet to the platform, choose the assets you wish to swap, and start trading. In case you can't find the token you wish to trade on the PancakeSwap asset list, just add the BSC contract address manually from the desired token's page on Coinmarketcap.
PancakeSwap is based on automated market maker (AMM) software that ensures stable liquidity levels for most of the available assets.
A Step-by-Step Guide on Linking Your MetaMask Account to PancakeSwap
Go to the PancakeSwap website and click on the Connect Wallet button in the top right corner.
Several wallet options will pop up, including Coinbase Wallet, Trust Wallet, and MetaMask. Choose MetaMask.
Your MetaMask extension will start running, so just enter your credentials to open the app.
In case you have multiple wallet accounts within MetaMask, choose the one you want to use for trading on PancakeSwap.
Click Next and then click the Connect button.
If you haven't added the Binance Smart Chain to your MetaMask wallet yet, the app will now automatically ask if you want to add it to your wallet. Click Approve to add BSC.
MetaMask will ask you for approval to switch to the BSC network. Authorise the switch by clicking Switch Network.
That's it! You've connected your MetaMask wallet address to PancakeSwap, and you're ready to start trading.
A Few Ending Words…
If you want to find some mid-cap or low cap altcoins based on the Binance Smart Chain, PancakeSwap is the best and most secure place to do so. All you need is your MetaMask wallet to start trading on PancakeSwap. Just follow the steps described here, and you'll connect your MetaMask wallet to the Pancake platform in no time.