Sushiswap Review
SushiSwap cryptocurrency exchange is a community-driven platform that offers a wide variety of unique DeFi (decentralized finances) trading tools on the cryptocurrency market. Very soon after its launch, near the end of August 2020, this decentralized crypto exchange (DEX) gained huge popularity among the numerous crypto traders who were using its sister platform, Uniswap.

This article will examine both the trading offerings and the reasons for the platform's overnight success, whose name is connected with a type of globally popular food delicacy. But, more importantly, does SushiSwap really match the popularity of everyone's favourite fish rolls? Let's start 'swapping' the pros and cons of this exchange.

About the SushiSwap Exchange
Essentially, SushiSwap is a fork of Uniswap's open-source code, one of the most popular Ethereum-based DEXs. Launched by the anonymous founders and lead developers of SushiSwap who go under the monikers of Chef Nomi and 0xMaki, this decentralized crypto exchange was projected as a community-governed platform based upon an automated liquidity algorithm that supports the yield farming concept of crypto trading. The ultimate goal of SushiSwap developers is to provide the best user experience on their platform, as well as the most lucrative trading tools and reward system for their users.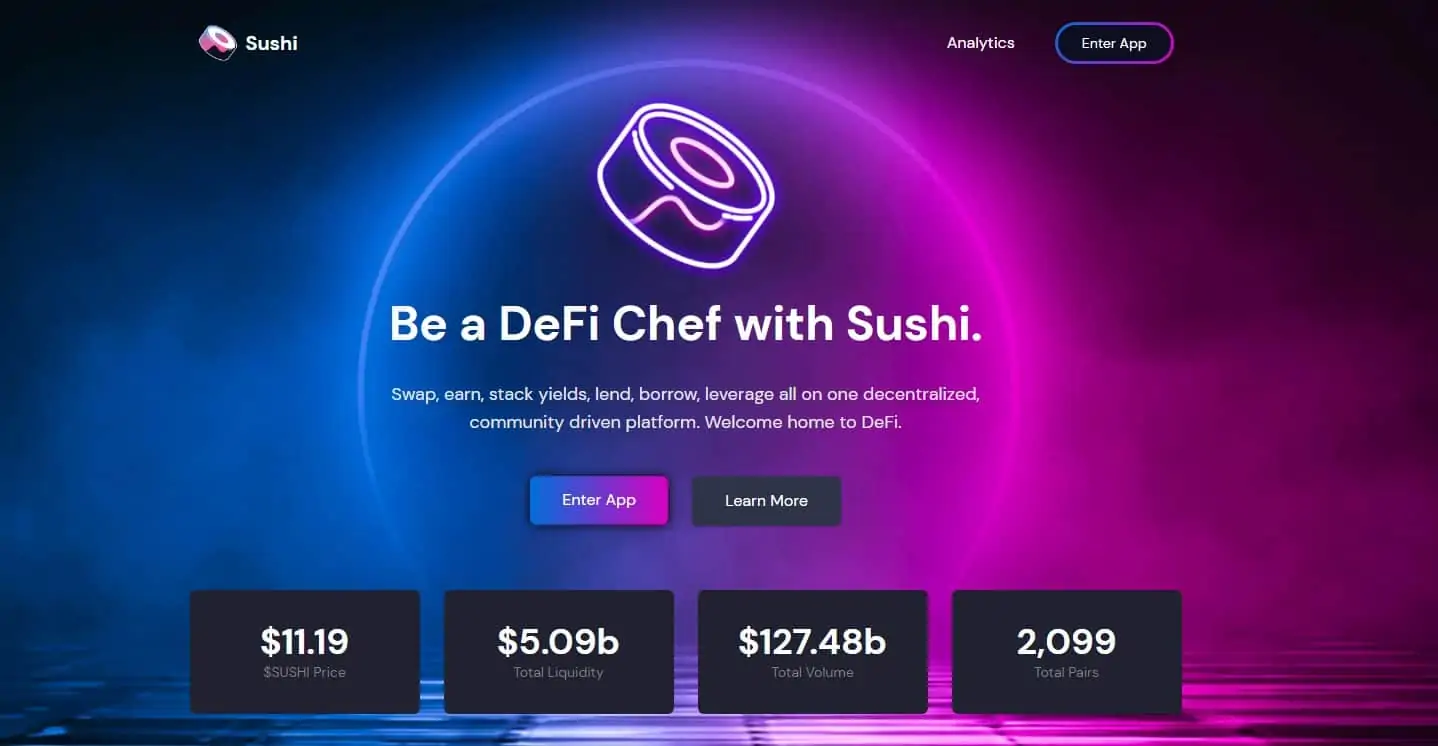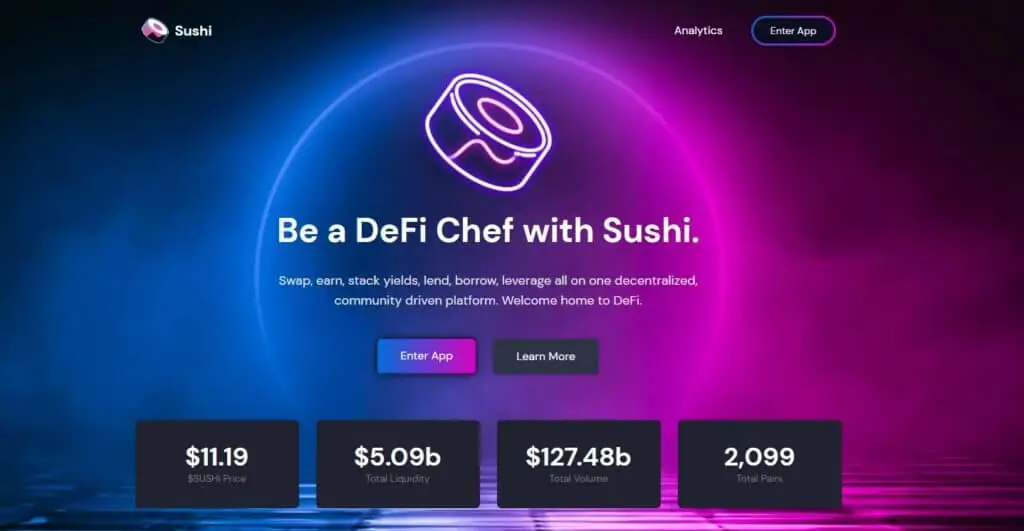 To make SushiSwap's trading platform even better, its developers are continuously working on its improvement. Even after the exchange's creator, Chef Nomi, exited the project, management was passed to former FTX CEO, Sam Bankman-Fried, who continued to focus on the project's expansion and advancement in the crypto ecosystem.
Envisioned as an appealing and highly engaging platform that's ready to match everyone's trading appetite, SushiSwap's highly intuitive user interface offers various innovative financial tools to its traders. For instance, the 'master chefs' who work on the continuous development of this trading platform have crafted several trail-blazing tools we'll take a look at below.
Multi-Chain AAM
A trading vault where you can swap, pool, migrate, farm, land, borrow digital assets, or even launch a new NFT project on the SushiSwap exchange by simply clicking on the first dedicated button on the Sushiswap's UI. It also offers an easy-to-use widget that you can conveniently connect to your digital wallet prior to exploring the swap, limit, or liquidity tools.
KASHI Lending & Leverage
The KASHI service is one of the trademarks of SushiSwap. It offers individual loan markets that minimize the volatility of the crypto market. Moreover, the SushiSwap traders can utilize leveraged transactions with extremely flexible and competitive pricing. Then for the lending, anyone can lend out their digital assets to the other traders on the platform with an algorithmically fixed interest. In exchange, the lender of the digital assets would receive financial returns.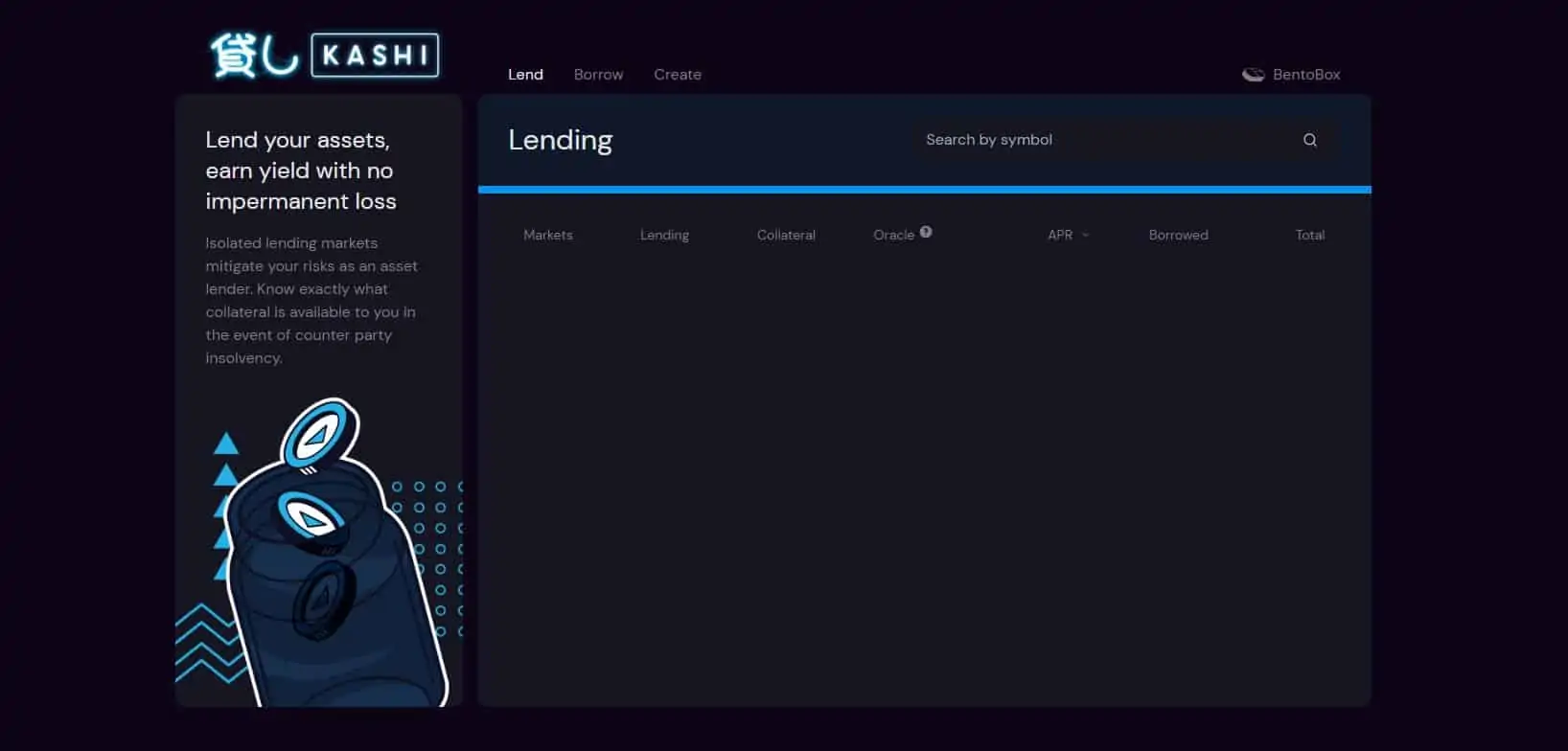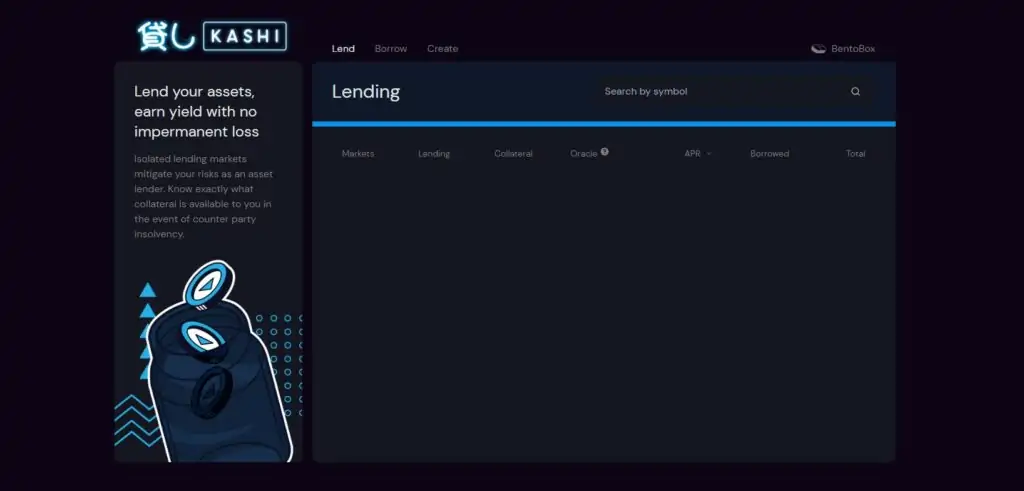 BentoBox Apps
This SushiSwap service is a unique smart contract solution that provides a significant increase in the performance, compatibility, and usability of the whole exchange by integrating smart contracts. In addition to safely holding tokens, this tool produces revenue through flash loans and trading tactics aimed at any decentralized app that is constructed on the Ethereum blockchain.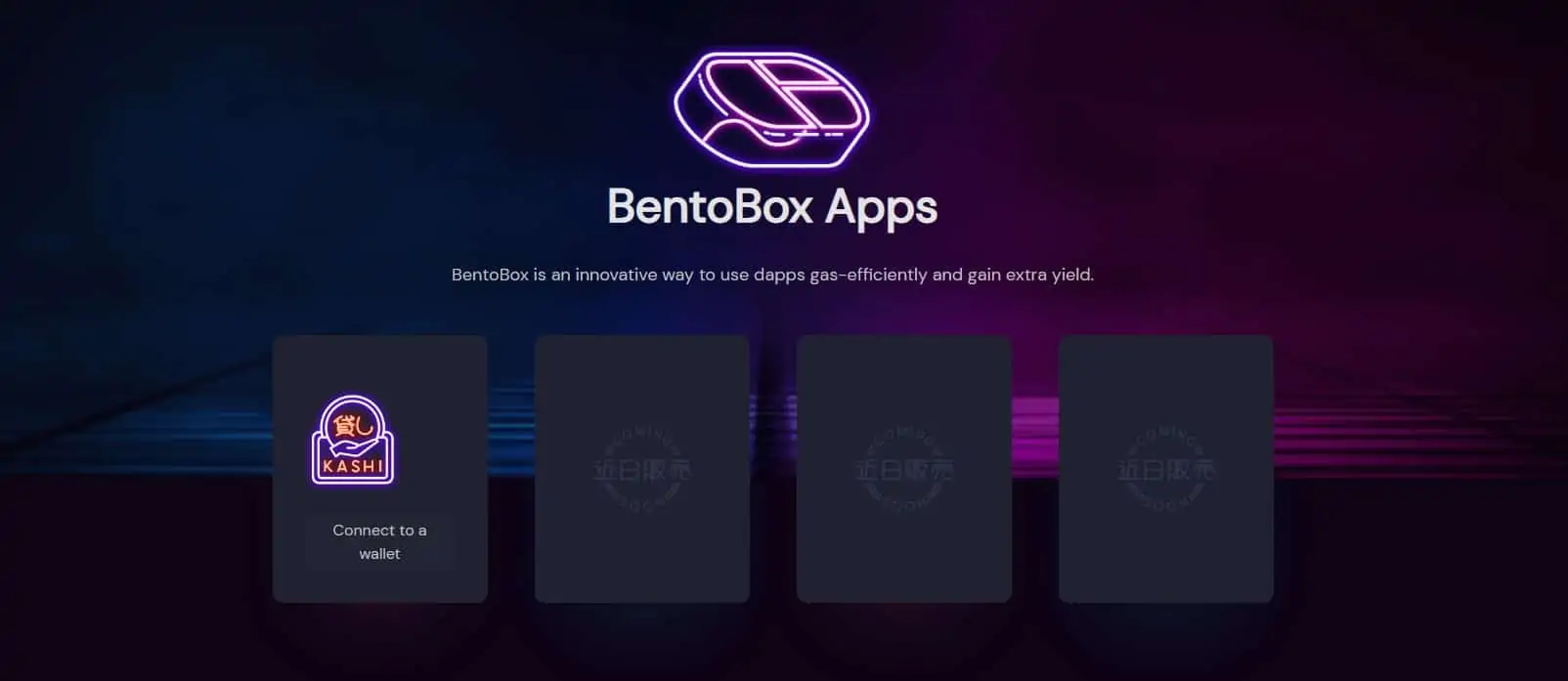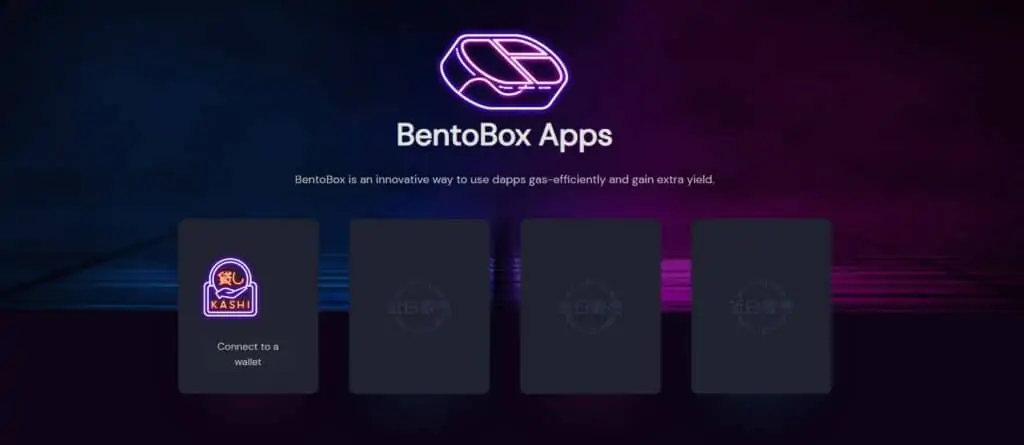 xSUSHI Staking
When you stake SUSHI through the new staking vault on the SushiSwap UI, you will receive xSushi as a reward. SUSHI is awarded as a percentage of the exchange fees for each trade made over the exchange. For this, 0.05% of the swap fees are allocated as SUSHI in an amount that's proportional to the trader's stake in the SushiBar.
The Sushi Bar
At SushiSwap's Sushi Bar, you may stake SUSHI tokens to earn more. As previously stated, 0.05% of all SushiSwap swap fees go into the Sushi Bar pool as SushiSwap Liquidity Pool tokens (SLP tokens).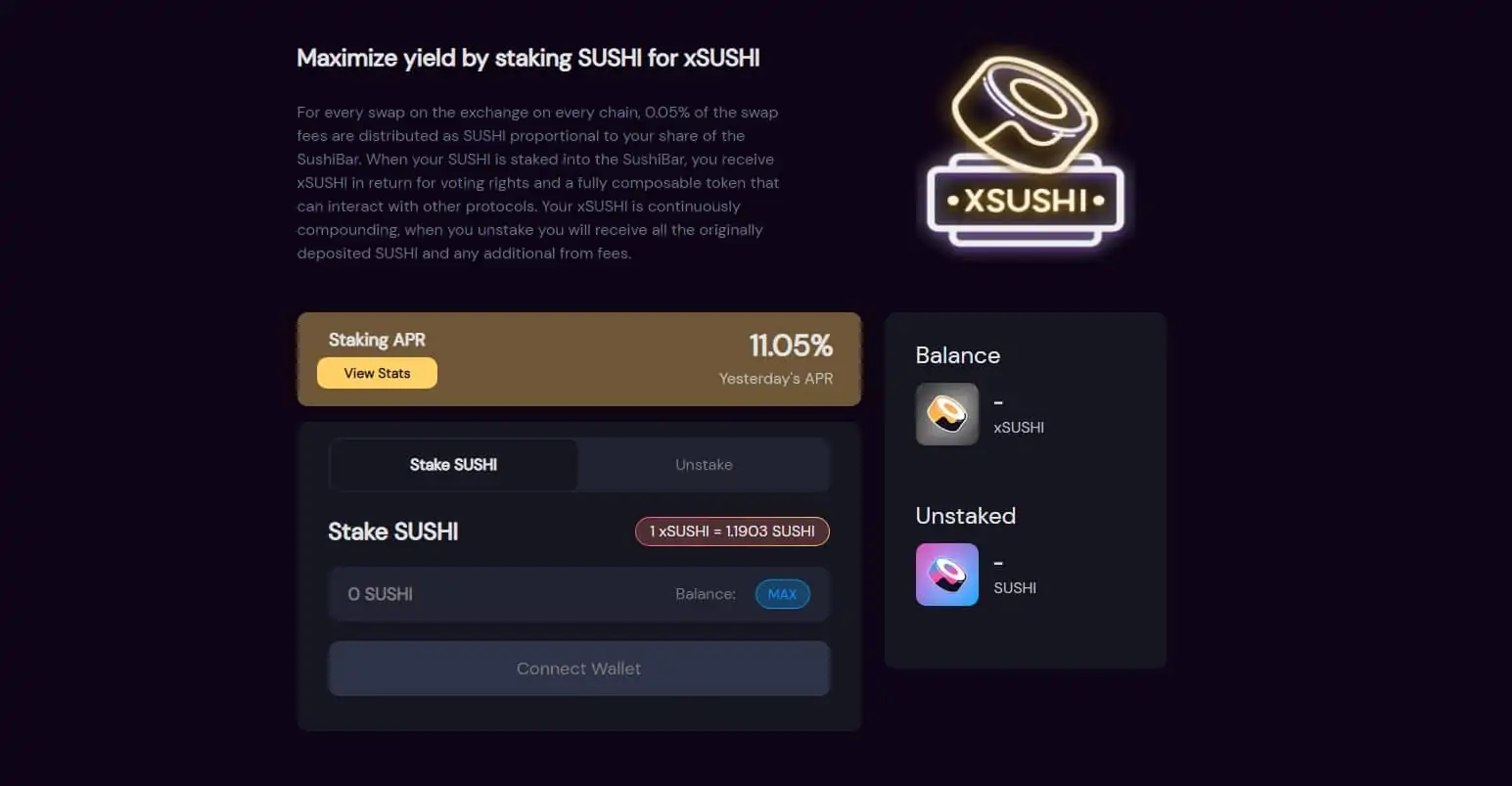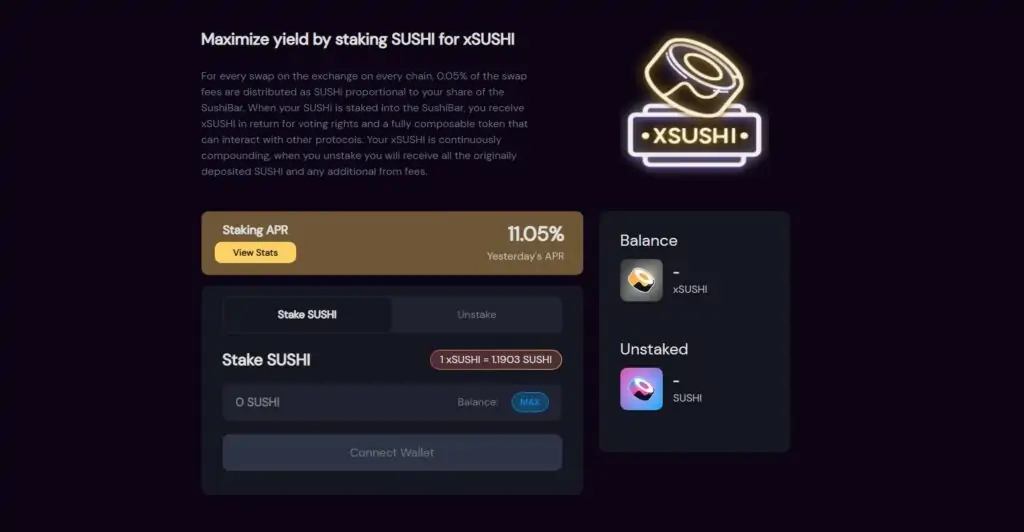 SushiSwap Farms
This farming tool makes it easier to lock two different tokens in a smart contract, like 1INCH/USDC or USDT/LINK, for instance. There are KASHI farms, SushiSwap farms, as well as double (2x) reward farms.
Yield Farming
Cryptocurrency lending using decentralized exchange (DEX) liquidity protocols is termed yield farming. Farmers earn over 100% APY on some currencies in return for providing liquidity.
Sushi has probably the best yield farming ecosystem among all decentralized platforms that offer financial services. Having its original services like the bustling SushiSwap cryptocurrency exchange, xSushi staking derivatives, and the KASHI loan market, this exchange can easily increase the liquidity of any of its servicing vaults by easily blending these three financial services into one superior trading tool.
In What Way Is SushiSwap Different From Uniswap?
The enhanced financial incentive offered to liquidity providers on the SushiSwap platform is one of the biggest contributors to the huge popularity of Uniswap's latest fork. Basically, SushiSwap is a clone of Uniswap, i.e. they are very much alike regarding the trading tools and financial services they offer. However, what actually differentiates SushiSwapfrom is the way in which they use their governance tokens.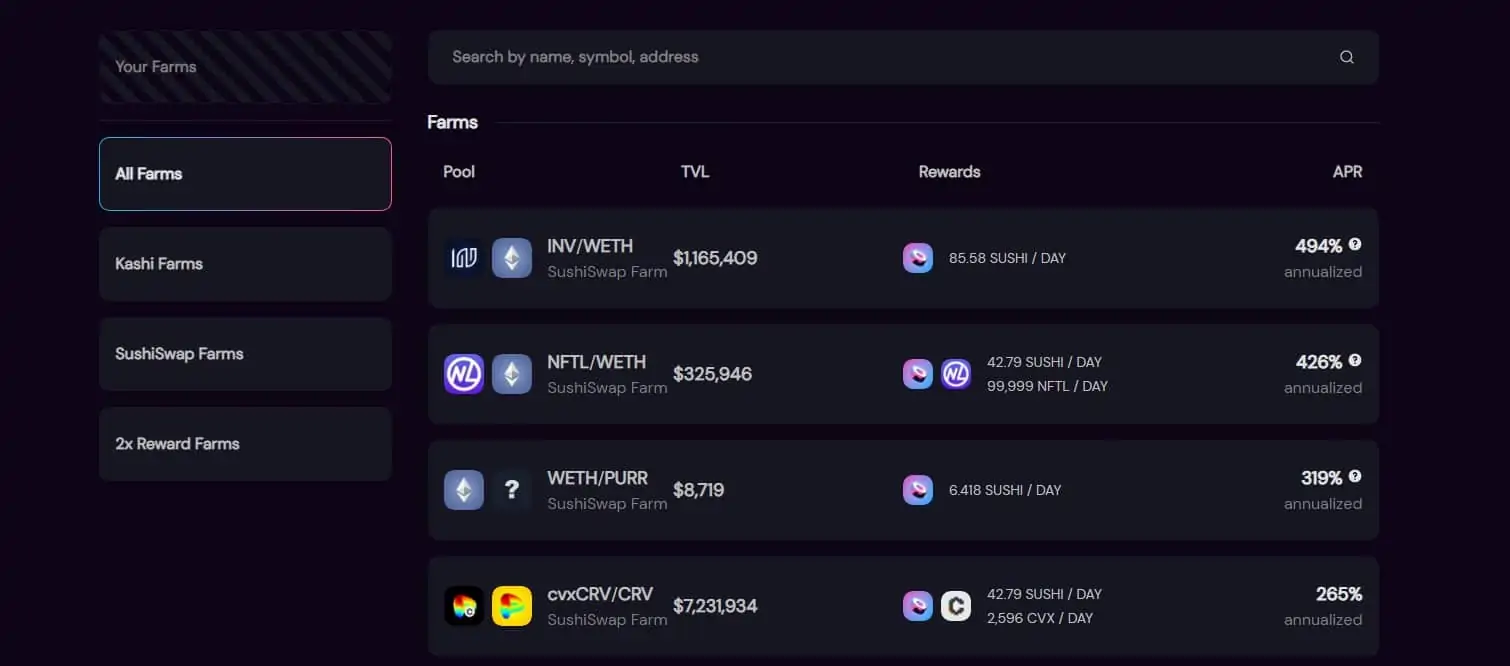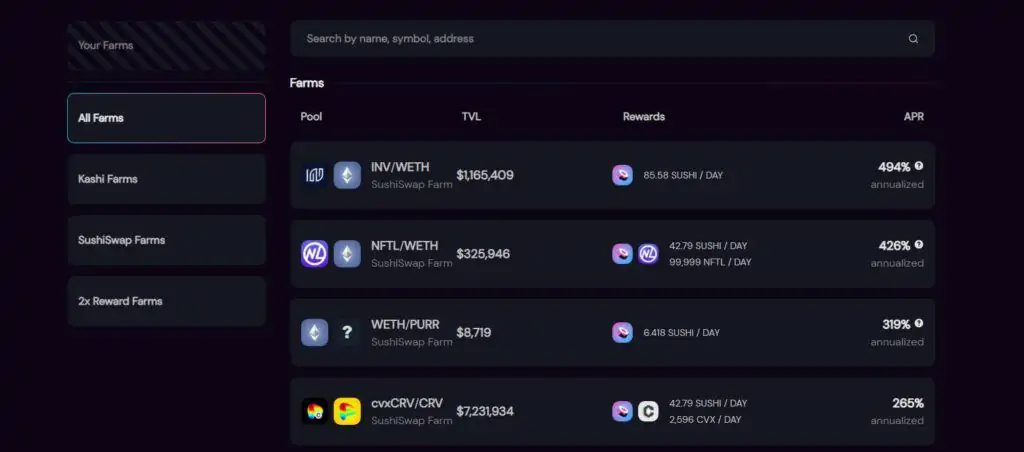 The SushiSwap DeFi protocol creates distinct marketplaces for each currency pairing by harnessing global liquidity pools (LPs). This concept was largely based upon the weaknesses of Uniswap's liquidity model that was later used by Chef Nomi to fork out the new trading platform. Namely, one of the identified drawbacks of Uniswap V2 was its high fees. Amounting up to 0.3% for all pool earnings, the Uniswap liquidity charges were considered excessive.
However, the Uniswap management seemed to be preoccupied with the popularity of its brand name, rather than with the popularity of its services. This lethargic behaviour ultimately led the Uniswap management team to focus primarily on their brand and neglect the development of the trading platform.
The weakness in the liquidity strategy of one of the biggest and most popular exchanges in the world was cleverly used by the SushiSwap team and made it their advantage by creating the forked trading platform with its own native token, SUSHI, and changing the reward mechanism to their advantage.
The Sushi Token (SUSHI)
Since the Uniswap developers were reluctant to construct a decentralized governance token, 'Chef Nomi' exploited the opportunity presented by the lack of initiative of the Uniswap developers and developed the SUSHI token. This decentralized governance token was distributed among the stakers of the SushiSwap trading platform.
SUSHI is intended as a reward token for the liquidity providers who work in the mining pools on this decentralized trading platform. You can purchase SUSHI on several major centralized exchanges and DEXs, including Binance, Coinbase, Uniswap, PancakeSwap, OKEx, and Bitfinex among others. 
Supported Cryptocurrencies
SushiSwap supports more than 430 coins and over 520 trading pairs. Some of the coins listed by this cryptocurrency exchange include Bitcoin (BTC), Wrapped Bitcoin (WBTC), Ether (ETH), Adventure Gold (AGLD), Binance USD (BUSD), Solana (SOL), all ERC-20 tokens, as well as many other altcoins.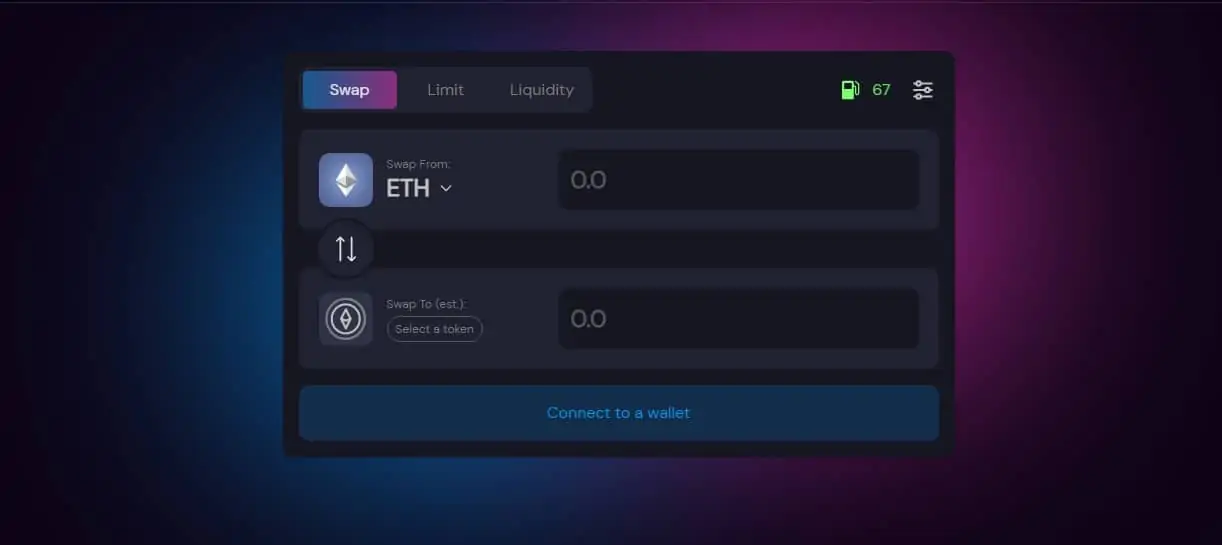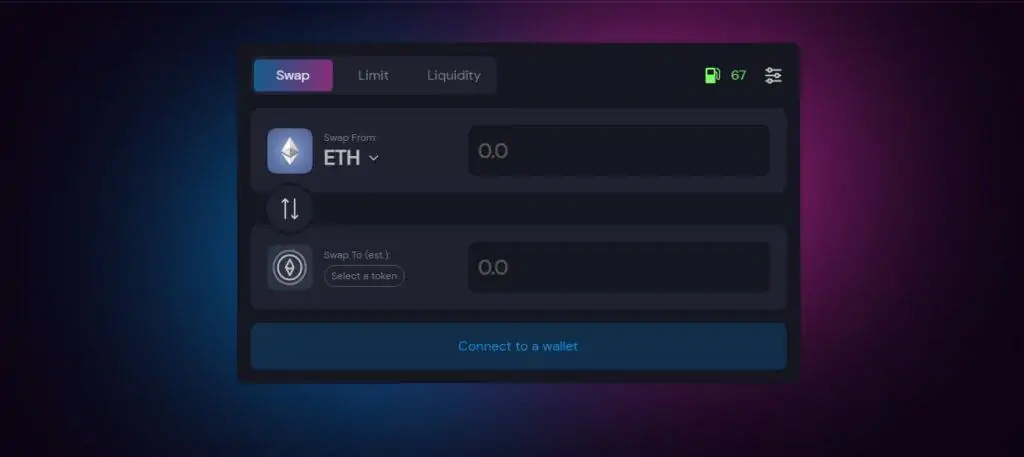 In addition, the most commonly paired coins on this platform are WETH, DAI, USDC, USDT, WBTC, Olympus, and SUSHI. The UI of this trading platform allows you to manage your token lists with ease.
Payment Methods
There are several payment methods at your disposal on SushiSwap. These include: bank transfers, cryptocurrency deposits, debit card or credit card purchases, PayPal, wire transfers, and TransferWise to mention a few.
Trading Fees and Limits
SushiSwap imposes a trading fee of 0.3% of the transactions conducted via its platform. Both the makers and takers of the limit orders are charged at 0.30%, but there's no withdrawal fee on SushiSwap.
On the other hand, there's a reward fee on this exchange. Namely, liquidity providers get a 0.25% fee on all transactions according to the allocation of the pooled resources, while 0.05% of its trading volume goes to the SUSHI token holders. Fees are then contributed and accumulated to the pool on a real-time basis and can be redeemed by withdrawing your liquidity amount.


Is SushiSwap Safe to Use?
So far, no incidents of SushiSwap platform hacking have been reported. This might be for a good reason, as this platform is built on the most secure and powerful Ethereum blockchain.
SushiSwap uses the two-factor authentication protocol for added security to both user and transaction data, thus making it impossible for an unauthorized person to access the sensitive information kept on the platform.
Customer Support
Available in 15 languages, the intuitive and modernly designed user interface of the SushiSwap readily supports users from all around the globe, without a language barrier. Furthermore, SushiSwap's very active and competent customer support is readily approachable via email or its social media accounts whenever a user has a difficulty or has a question about some of the financial tools or concepts offered via this platform.


Frequently Asked Questions
What countries are supported by SushiSwap?
Being a global cryptocurrency trading platform, SushiSwap tends to be available to as many crypto enthusiasts all over the world. Its services are available to a vast number of countries and territories, including Australia, Monaco, Pitcairn, Singapore, the USA, South Africa, etc.
Does SushiSwap have a wallet?
No, SushiSwap does not have a wallet, due to the non-custodial nature of this trading platform. Metamask, Portis Wallet, or Wallet Connect are some of the preferred storing options among SushiSwap users.
The Bottom Line
The SushiSwap trading platform operates as both a decentralized exchange (DEX) and an automated market maker (AMM). This DEX's architecture also relies on the Ethereum blockchain, while its main trading methodology is based upon an automated liquidity algorithm. The main aim of this exchange is to make it easier for users to swap tokens by creating liquidity pools.
Offering a broad selection of novel crypto trading services, like the Sushi Bar or the Bento Box dApps, this DeFi project is by far the most imaginative initiative in the crypto universe we've come across.
Starting from the amazingly intuitive, smoothly navigating, simple but ultra-modern looking UI, the verbal association of its trademarked services with the globally popular delicacies, to the powerful trading tools (such as the liquidity protocols and the yield farming), SushiSwap is an exchange worth investing both your time and your crypto assets on.
Finally, we can certainly hope that your trading experience will be as pleasant as our research on the SushiSwap trading platform.
Sushi Compared
| Exchange | Cryptocurrencies | Fiat Currencies | Trading Fees | Deposit Methods | Sign Up |
| --- | --- | --- | --- | --- | --- |
| Swyftx | More than 320 | Australian Dollars, New Zealand Dollars | 0.6% | Osko, PayID, Credit Card, Debit Card, Bank Transfer, Cryptocurrency | Visit Swyftx |
| CoinSpot | More than 370 | Australian Dollars | OTC: 0.1% Market Order: 0.1%* (applies to LTC, BTC, ETH, XRP, POWR, DOGE, TRX, NEO, XLM, GAS, RChain, RFOX, EOS) Instant Buy/Sell: 1% | POLi, PayID, Cash, Cryptocurrency, Bank Transfer, BPAY | Visit CoinSpot |
| Binance | More than 600 | US Dollars, Australian Dollars, and 8 more | 0% to 0.1% | Osko, PayID, Credit Card, Debit Card, Crypto | Visit Binance |
| Bybit | More than 160 | 50+ | 0.1% to 0.6% | Crypto, EFT, wire transfer, bank transfer, debit card or credit card | Visit Bybit |
| Independent Reserve | 27 | Australian Dollars, US Dollars, New Zealand Dollars | 0.05% to 0.5% | EFT, SWIFT, Osko, PayID, Crypto | Visit Independent Reserve |
| Coinbase | More than 210 | Australian Dollars, US Dollars, New Zealand Dollars | Fees Vary | EFT, SWIFT, Osko, PayID, Crypto | Visit Coinbase |
| CoinJar | More than 50+ | Australian Dollars, Pound Sterling | Taker: 0.04 to 0.1% Maker: 0.04 to 0.1% | Apple Pay, Google Pay, Credit Card, Debit Card, Bank Transfer, Fiat, Crypto | Visit CoinJar |
| Kraken | More than 140 | Australian Dollars, US Dollars, and 5 more | Taker: 0.10% to 0.26% Maker: 0.00% to 0.16% | Apple Pay, Google Pay, SWIFT, Osko, SEPA, Crypto, Wire Transfer, Bank Transfer | Visit Kraken |
| BTC Markets | More than 15 | Australian Dollars | Taker Fee (for Bitcoin pairs): 0.20% Maker Fee (for Bitcoin pairs): -0.05% Australian Dollars Market Pairs: 0.10% to 0.85% | Crypto, BPAY, EFT, PayID, Osko | Visit BTC Markets |
| Easy Crypto | More than 40 | Australian Dollars, New Zealand Dollars, South African Rand | 1% | P2P, POLi, and Bank Transfers | Visit Easy Crypto |
| Coinstash | More than 140 | AUD | Taker fees: 0.85% Maker fees: 0.85% | Cryptocurrency, Bank Transfer, PayID | Visit Coinstash |
| eToro | More than 70 | Australian Dollars, US Dollars, Euro, and 12 more | Vary | Online Banking, Skrill, Neteller, PayPal, Bank Transfer, Debit Card | Visit eToro |
| KuCoin | More than 645 | US Dollars, Euro, Australian Dollars, and 6 more | 0.1% | Credit Card, Debit Card, SEPA, PayPal, Wire Transfer, Crypto | Visit KuCoin |