Swyftx vs CoinSpot 2023
We have a difficult task ahead — choosing a better "crypto-trading package" between Swyftx and CoinSpot. The thing is that these two exchanges are two of the best Australian crypto exchanges by all relevant criteria (ease of use, amount of cryptocurrencies, support, etc). However, they do differ in a few key aspects of delivering crypto trading services.
CoinSpot, for instance, has a long experience in providing Australian crypto investors with locally-adjusted fiat payment methods and a clean design. It's the perfect destination for beginners to make their first AUD-to-crypto transaction with ease.
Swyftx, on the other hand, came along a bit later, offering a fresh perspective on cryptocurrency trading under Australian "game rules". It's an all-in-one package, equally suitable for novices and advanced players.
For that reason, we'll closely observe their most distinctive features and find out how and why Swyftx has managed to gain a superior edge over the pioneer in the Australian crypto market.
Comparison Table
It seems that Swyftx was designed to fix all bugs that Australian investors used to face during their early attempts to enter the crypto business and that's what the following facts speak for themselves:
| | | |
| --- | --- | --- |
| Features | Swyftx | CoinSpot |
| Amount of Cryptocurrencies | 350+ | 360+ |
| Trading Fees | 0.6% | Instant market: 1%, spot market: 0.1% |
| Deposit Fees | free | Wire Transfer: free, BPAY: 0.9%, Cash: 2.5%, |
| Withdrawal Fees | free | free |
| Average Spread | 0.4% | 1%-2% |
| Payment Methods | PayID / Osko / POLi/ wire transfers | POLi, BPay, Pay ID |
| Fiat Currency | AUD | AUD |
| Regulatory Framework | AUSTRAC | AUSTRAC |
| Customer Support | email, live chat, phone line | email, ticket system, live-chat |
Swyftx Pros and Cons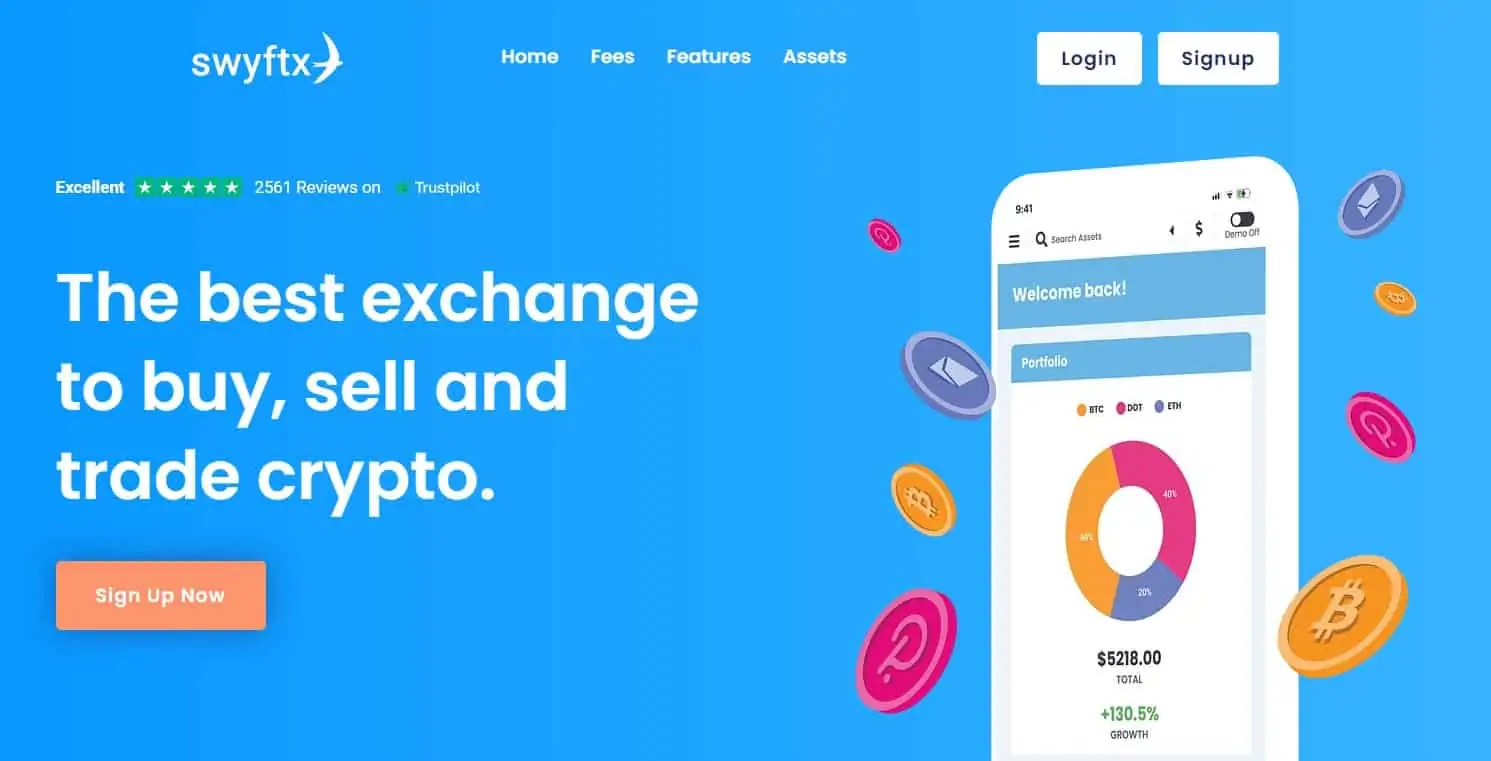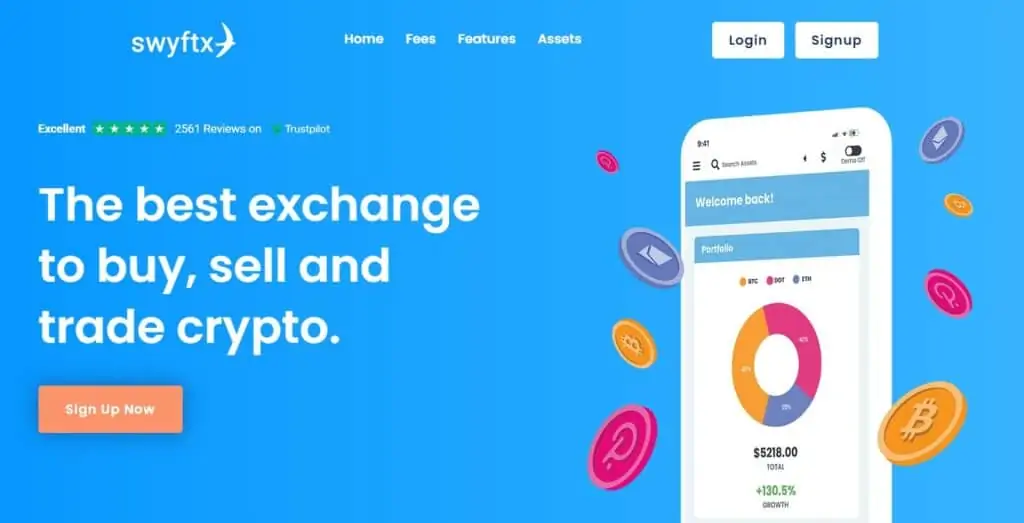 Pros
320+ available cryptocurrencies.
Support for all the popular deposit methods in Australia, including POLi, OSKO, and PayID.
A flat fee policy of 0.6%.
A regulated exchange, registered with AUSTRAC, which complies with anti-money laundering measures.
The option to earn interest on 20 leading coins and tokens through the Swyftx Earn feature.
Cons
The platform lacks a classic trading interface for advanced traders.
User funds aren't insured.
Swyftx only operates locally in Australia and New Zealand.
CoinSpot Pros and Cons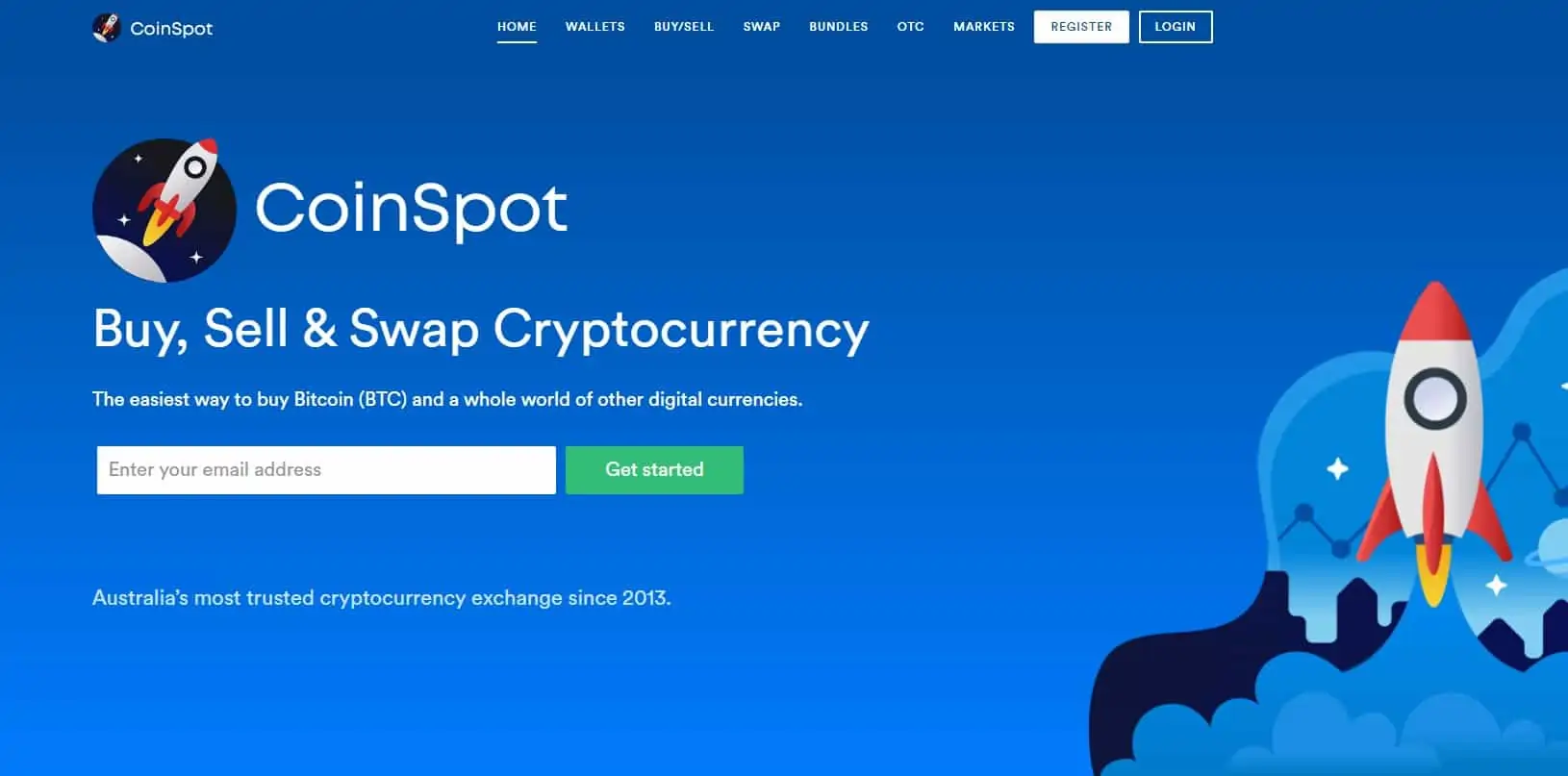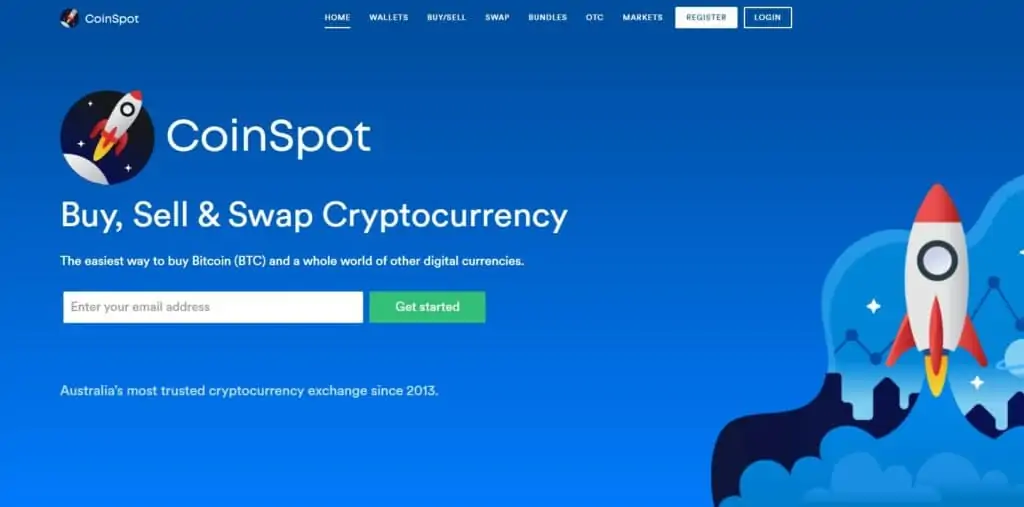 Pros
Great selection of 350+ cryptos, with high liquidity levels
Very low market order fees at 0.1%
Simple interface design and very easy to use, fit for beginners
Markets interface includes advanced technical analysis tools
Regulated by AUSTRAC
Cons
Doesn't have margin trading or futures contracts
The Instant buy/sell fee is a bit high at 1%, but the low spreads somewhat compensate for the fees
The market interface is only available for 15 asset pairs
Features Comparison between Swyftx and CoinSpot
The Swyftx exchange was designed with new crypto traders in mind. The platform is very easy to use as it comes with a user-friendly demo mode, reliable live chat support team, instant buys and sells, and the best part is you can access it on your mobile phone through their mobile app.
If you're a beginner, Swyftx's demo mode will surely help you a lot, especially if you don't want to risk your hard-earned money because you're a newbie.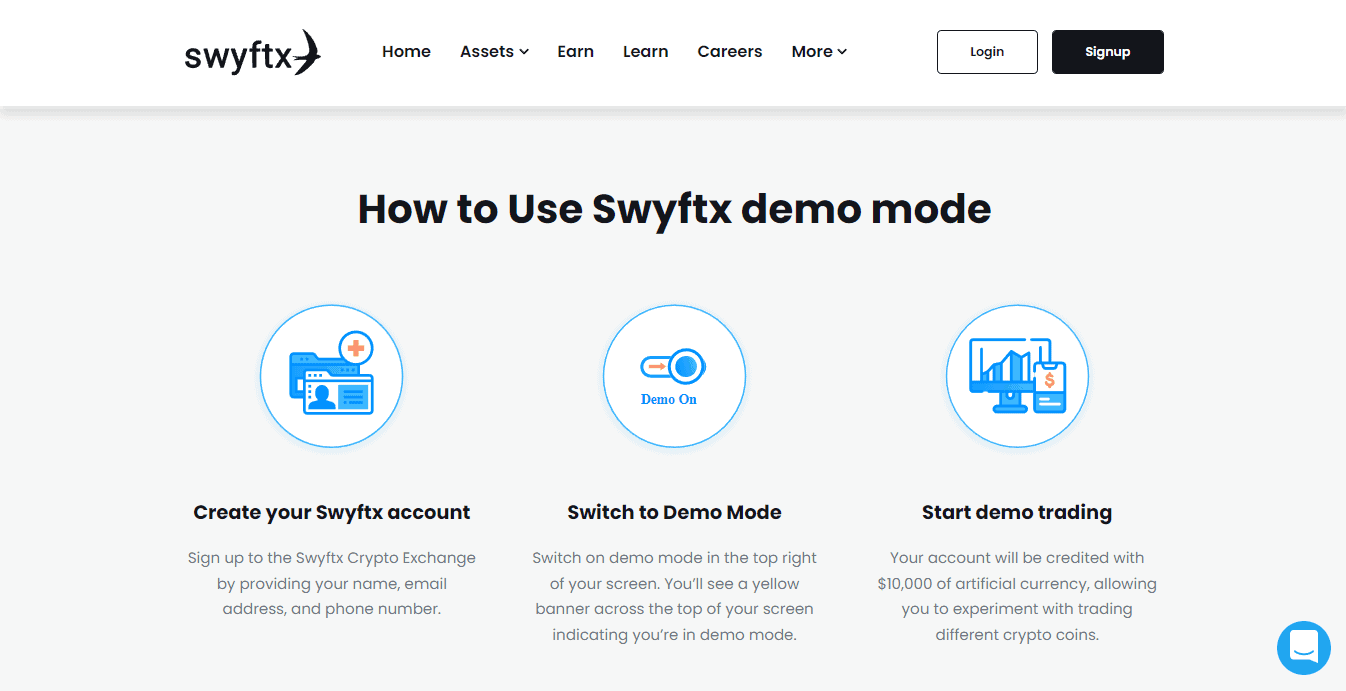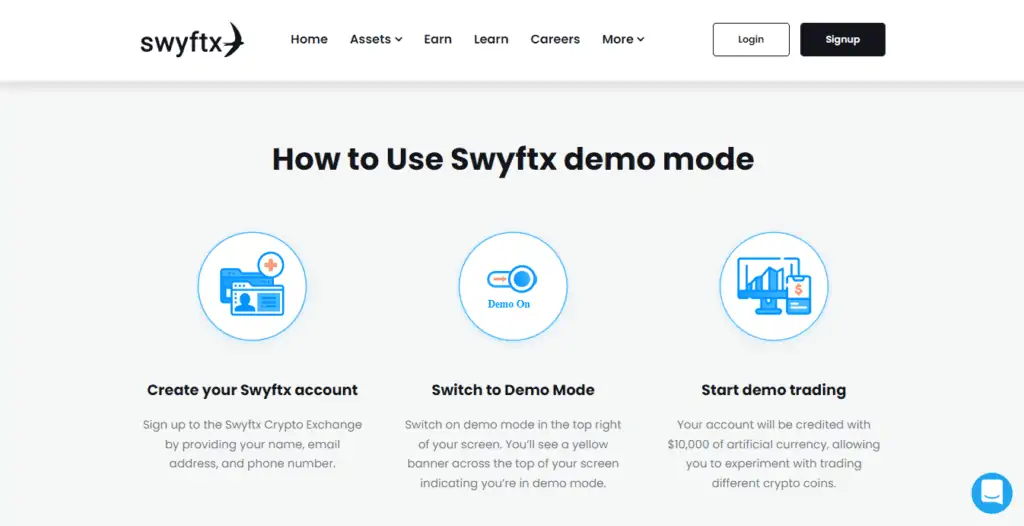 With their demo mode, you can trade using free virtual money before you dive into the real thing. Now, if you don't want to do high-risk trading, you can instead stake on 20 different coins, so you can earn some passive income.
Meanwhile, CoinSpot is also a newbie-friendly cryptocurrency exchange. Just like Swyftx, this exchange also offers instant buy and sell features. If you want to swap from one coin to another, you can easily do that on CoinSpot. This exchange also has its own user-friendly mobile app, so you can trade while on the go.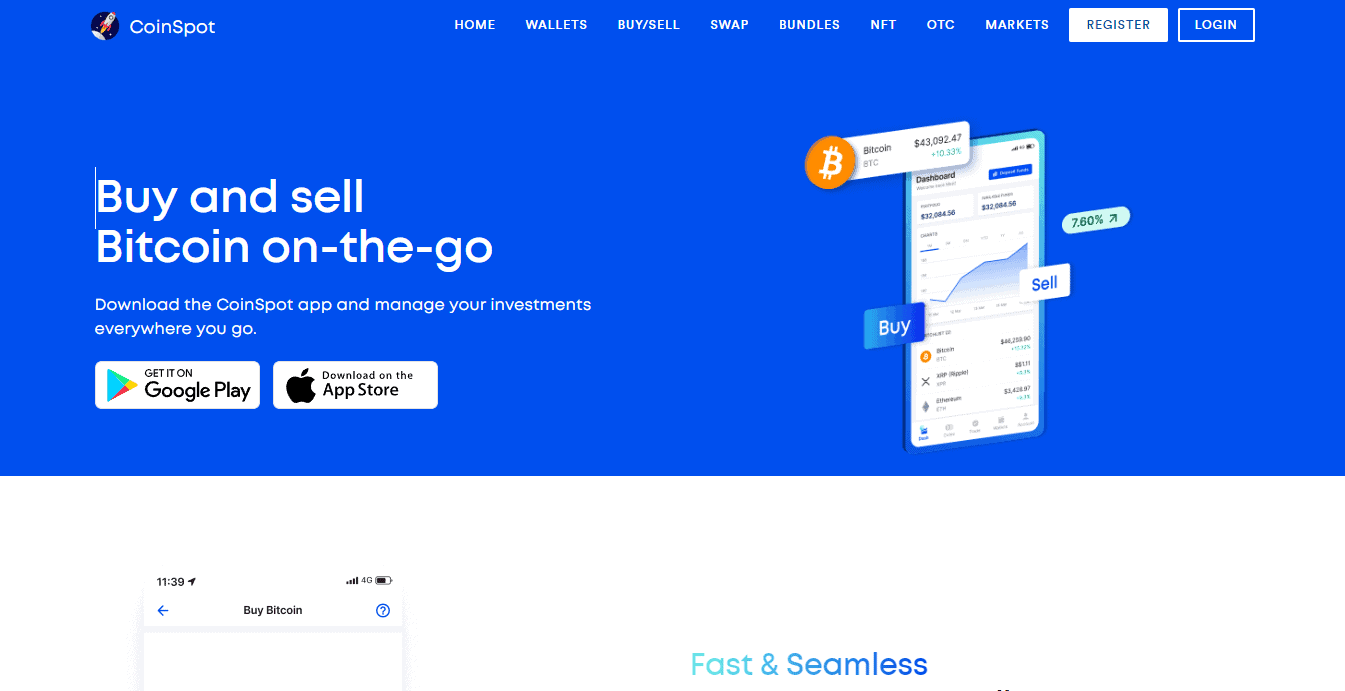 If you have any problems with your account, don't worry because you can rely on CoinSpot's 24/6 live chat support team. Compared to the number of coins that you can stake on Swyftx, CoinSpot has 21 coins that you can stake on. Lastly, if you're interested in NFTs, this Aussie exchange comes with an NFT marketplace.
Sure, Swyftx and CoinSpot have very similar crypto features. However, CoinSpot wins this because it offers more, like its NFT marketplace.
To sum it up, CoinSpot is the winner in the features aspect.
Features category winner: CoinSpot
Supported Cryptocurrencies
Swyftx supports a wide range of more than 320 cryptocurrencies.
While CoinSpot supports a wider range of crypto assets of over 360+.
Obviously, CoinSpot offers more cryptocurrencies to trade.
So, the winner is … CoinSpot!
Number of cryptocurrencies category winner: CoinSpot
Fees
Swyftx doesn't charge fees for withdrawals and deposits. As for trading fees, they only charge 0.6% per trade.
As for CoinSpot, they don't charge fees when it comes to withdrawals. When you deposit Australia Dollars on your CoinSpot account, there will be a few options that are free of charge, which include OSKO, PayID, and POLi. If you decide to use BPAY, there's a 0.9% fee. As for cash deposits, they charge you 2.5%. And when you buy or sell coins instantly, the fee is 1%. And finally, the trading fee is only 0.1%, but the drawback is you can only trade 16 cryptocurrencies on the market.
Because Swyftx has lower trading fees of 0.6% and doesn't charge fees on all withdrawal methods and offers free AUD deposits, Swyftx is clearly the winner in the fees category.
Fees category winner: Swyftx
Customer Support
Swyftx offers a callback feature and has a live chat support team. So, if you're new to the crypto space and want to play it safe, you can contact them and learn. You can either ask a question and get a callback from them or chat with them live!
As for CoinSpot's customer support aspect, they also have a live chat feature. But unlike Swyftx, they don't have the call feature. Though they don't have this feature, CoinSpot offers a FAQ section and an exhaustive knowledge base where you can get answers for your queries.
But considering how important it is to have live chat support, the winner here is Swftx.
Customer support category winner: Swyftx
Deposit Methods
Both Swyftx and CoinSpot offer various deposit methods to fund your account. Crypto deposits, POLi, PayID, and Direct Deposit are the deposit methods that these two exchanges have.
The difference is that Swyftx supports debit card and credit card deposits, while CoinSpot does not.
On the flip side, CoinSpot supports cash deposits at a newsagent with a 2.5% fee and BPAY with a 0.9% fee, while Swyftx does not.
Both CoinSpot and Swyftx comes with a variety of different deposit methods. Since it will be based on your personal preferences, the two exchanges are tie on this aspect.
Deposit methods category winner: Tie
Security
Swyftx is a safe and legit crypto exchange that employs different security measures in order to safeguard their users' assets and data. This includes conducting external penetration testing, consultation with third-party security auditors, KYC verification, two-factor authentication, and biometric authentication.
As for CoinSpoit, it is well-known as the most audited and secure cryptocurrency exchange in Australia. The exchange is registered with AUSTRAC, which is awarded the ISO 27001 certification and a certified member of Blockchain Australia. CoinSpot provides multiple customizable security measures to protect their users' assets. CoinSpot uses offline cold storage, session timeout settings, geo-lock logins, anti-phising phrases, custom withdrawal restrictions, and two-factor authentication.
Because CoinSpot is the most audited and secure Australian cryptocurrency exchange, and is the only crypto platform to hold ISO 27001 certification, CoinSpot is certainly the winner. Also, take note that it has been around since 2013, with over 2.5 million users. This serves as a testament to the platform's trustworthiness and security.
Security category winner: CoinSpot
Conclusion
Both Swyftx and CoinSpot come with a number of similarities in various categories. However, Swyftx beats CoinSpot because it offers lower market trading fees. Sure CoinSpot comes with an NFT marketplace, but overall, the best exchange for Aussies out there is Swyftx.
If you can't still decide which crypto exchange to choose, you can read our full Swyftx review and Coinspot review to have a deeper look.
Frequently Asked Questions
Is Swyftx a secure exchange?
Yes, Swyftx is a super-secure crypto exchange with a clean track record regarding platform hacks. The platform has never been hacked, it stores the majority of funds in offline hardware wallets, while user accounts are protected by passwords and two-factor authentication (2FA).
Does Swyftx have Australian-based customer support?
Yes, the platform has a native, Australian-based support team and they are highly professional when it comes to answering user inquiries.
Is Swyftx good for beginners?
Swyftx is a great crypto exchange for beginners because it's very easy to use. The mobile app is ever easier to use, and comes with a smooth user-interface. Every feature is just a few clicks away.
Is Swyftx an Australian company?
Yes, Swyftx is an Australian company with headquarters in Brisbane.
Who is Swyftx owned by?
Swyftx is a private company owned by crypto enthusiasts Angus Goldman and Alex Harper, the founders of the platform.
Does Swyftx have a withdrawal limit?
Swyftx has a daily fiat withdrawal limit of 100,000 AUD.
What are the accepted payment methods on CoinSpot?
CoinSpot accepts a wide range of popular AUD deposit methods, including POLi, PayID, BPAY, cash deposits, and direct deposits from a bank account.
What types of NFTs are available on CoinSpot?
You can find loads of NFT gems on the CoinSpot NFT market, including market leaders such as Bored Ape Yacht Club, Azuki, Vee Friends, Cool Cats, Invisible Friends, and a wide range of other trending NFT projects.
Is CoinSpot regulated in Australia?
Yes, CoinSpot is regulated by AUSTRAC, which means that it complies with all financial rules and regulations in Australia. CoinSpot users are legally protected in case the platform gets hacked or goes bankrupt.
How do I cash out on CoinSpot?
Cashing out crypto on CoinSpot is very simple. The first thing you need to do is sell cryptocurrency for AUD, either through the instant trading feature or through the market section if you're selling one of the coins eligible for market orders.
Once you've sold your crypto for AUD, you just need to initiate a cash withdrawal to your bank account through the WITHDRAW AUD option in your account dashboard. Just follow the instructions and enter your bank account details before submitting the withdrawal request. It's that simple.
Related: