Blockchain technology can really be used to solve a multitude of real-world problems, such as centralisation and slow operational procedures of the traditional financial system, but there are also crypto use cases that purely focus on fun and entertainment, such as blockchain gaming.
In fact, the crypto gaming industry is a rapidly developing segment of the digital currency market, with loads of gaming projects based on NFTs, unprecedented user participation, and the concept of metaverses, i.e. digital gaming universes where users get to form their own gaming experiences.
The Enjin Coin (ENJ) ecosystem is one of the leading NFT gaming networks on the crypto market, with a wide range of blockchain tools for both users and developers. Let's take a closer look at NFT gaming and the Enjin Coin project to find out how it works and where you can buy some ENJ.
Blockchain Gaming and NFTs
In order to understand how cryptocurrencies fit into the world of gaming and why Enjin Coin is such an important project for the NFT gaming community, we need to understand how this relatively new type of gaming works.
All aspects of traditional gaming are created and controlled by developer teams. The in-game world, characters, quests, storylines, events, hero skins, and game items are all products of the developers, and users can eventually choose which aspects of pre-generated content they want to use, but they can only choose to experience content that's already been created.

With blockchain games, users have also become creators. While the gaming worlds are still created by developers, the content that's present in those worlds is subject to high degrees of user customization, and gamers can even create totally new objects or experiences independently, without choosing from pre-generated in-game objects or experiences.
For example, many blockchain games allow users to create their own real-estate objects, customise their gaming avatar's appearance, design special equipment, and engage in quests that are totally user generated.
All of this is powered by blockchain technology and NFTs that act as the tokenised form of the unique characters, equipment, and other in-game objects created by users. Gamers get to truly own their unique equipment by storing it in their wallets, and they can also exchange or trade equipment with other users with the help of in-game crypto tokens that actually have real financial value.
Instead of offering users a pre-created, heavily centralised experience, blockchain games enable users to forge their own experiences and participate in a self-sustaining, decentralised digital economy.
The Enjin Ecosystem
Enjin is one of the largest blockchain gaming platforms on the market, and it isn't tied to any single NFT game. Instead, ENJ acts as a multifunctional resource hub, fit for use by thousands of custom gaming communities at the same time.
The platform is a true gaming veteran, launched in 2009 and initially focused on online, multiplayer games. ENJ offers gamers the resources for supporting e-sports teams and creating gaming communities. Users could easily create their own chat rooms, gaming hubs, and web platforms through ENJ, which was ideal for connecting people within a specific gaming community and bringing users together.

The company decided to enter the crypto space in 2017, recognising the potential of blockchain technology and NFTs in the gaming market. The whole platform moved to the blockchain, on top of the Ethereum (ETH) network, but with a custom blockchain architecture fit for providing gamers and developers with easy access to all the tools they need for creating websites, games, and integrating ENJ tokenomics within NFT gaming ecosystems.
The Enjin Coin
During the ENJ migration to the blockchain, the company launched Enjin Coin through a very successful initial coin offering (ICO), raising 35 million USD worth of Ethereum assets. The team released 1 billion ENJ on the blockchain, kept 20% for themselves, and released the remaining tokens into free market circulation.
The coin itself is an Ether-based ERC-20 token compatible with Ethereum wallets and easily exchangeable for other ETH tokens. As far as NFTs, ENJ supports the ERC-720 token standard for non-fungible tokens and the ERC-1155 multi token standard compatible with both fungible and non-fungible tokens. Every time a user creates an NFT on the Enjin network, the circulating supply of ENJ coins decreases a little, which means ENJ acts as a minting resource for NFTs on the Enjin network.
The adoption of the ENJ coin went quite smoothly after the launch of the coin, and ENJ has secured a standard spot among the top 100 cryptos, according to Coinmarketcap. This comes as no surprise since ENJ had a huge user community even before their migration to the blockchain.
How Does Enjin Operate?
The Ethereum blockchain was chosen as the ENJ crypto destination because of the ingenious design of ETH smart contracts that allow users to be truly safe while creating, exchanging, and trading NFTs on the web. The online gaming community is unfortunately known to be plagued by loads of scammers and malicious individuals who just want to steal your blockchain assets or trick you into giving them access to your sensitive information or banking credentials.

ENJ solves this issue through ETH smart contracts, which make sure no one can pull a scam on another user that utilises ENJ resources. Smart contracts can best be described as automated, self-executing pieces of computer code that can be used to streamline complex procedures, such as online payments, asset exchanges, repetitive computational procedures, or essential business operations such as platform management.
The best thing is that smart contracts have lock mechanisms that make sure both parties stick to their end of the deal before allowing them to reap the benefits of a contract. Instead of sending someone cash through a wire transfer and hoping that they'll really send you the agreed upon piece of virtual gaming equipment, you can rest assured you'll get it in the form of an NFT through an ETH smart contract.
The next level of Enjin's functionalities is the possibility of using ENJ as in-game currency across all gaming projects that utilise the ENJ development framework. The coins don't need to be called ENJ within a specific game. For example, a racing game that's built on the Enjin platform can have special coins called speed tokens that are used for upgrading virtual car NFTs and increasing their performance while at the same time being registered as ENJ tokens on the blockchain.
Additionally, all NFTs created in any ENJ game are backed by Enjin coins, and users always know that their non-fungible tokens are backed by a reputable blockchain ecosystem that gives them true value.
The Enjin Marketplace
Buying, selling, and exchanging NFTs is a key part of blockchain gaming, which is why Enjin has its own NFT marketplace where users can trade NFTs in a secure and stress-free environment. Enjin has more than 20 million users and thousands of gaming communities that can all trade assets on the ENJ marketplace.
The marketplace has an intuitive design, and it's very beginner-friendly, fit for use by gamers who are totally new to crypto and NFTs. Users can browse NFTs by categories, games, and communities, while purchases or sales can be facilitated in just a few minutes.
Best Places Where You Can Buy ENJ
Investing in ENJ is quite easy because the coin is very popular and you can find it on various leading cryptocurrency exchange platforms, such as Binance, Gate.io, Kraken, Huobi, KuCoin, Coinbase, and others.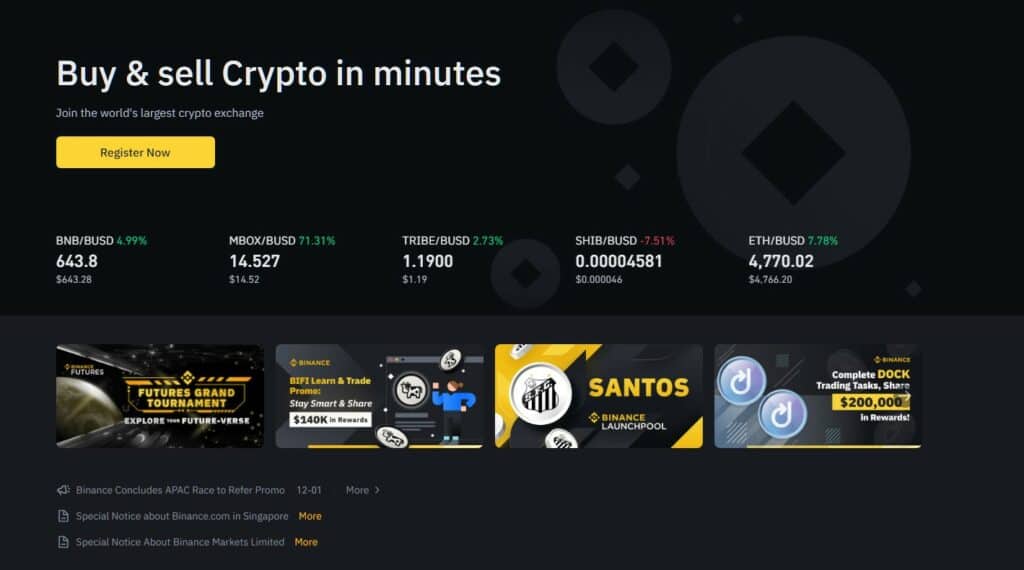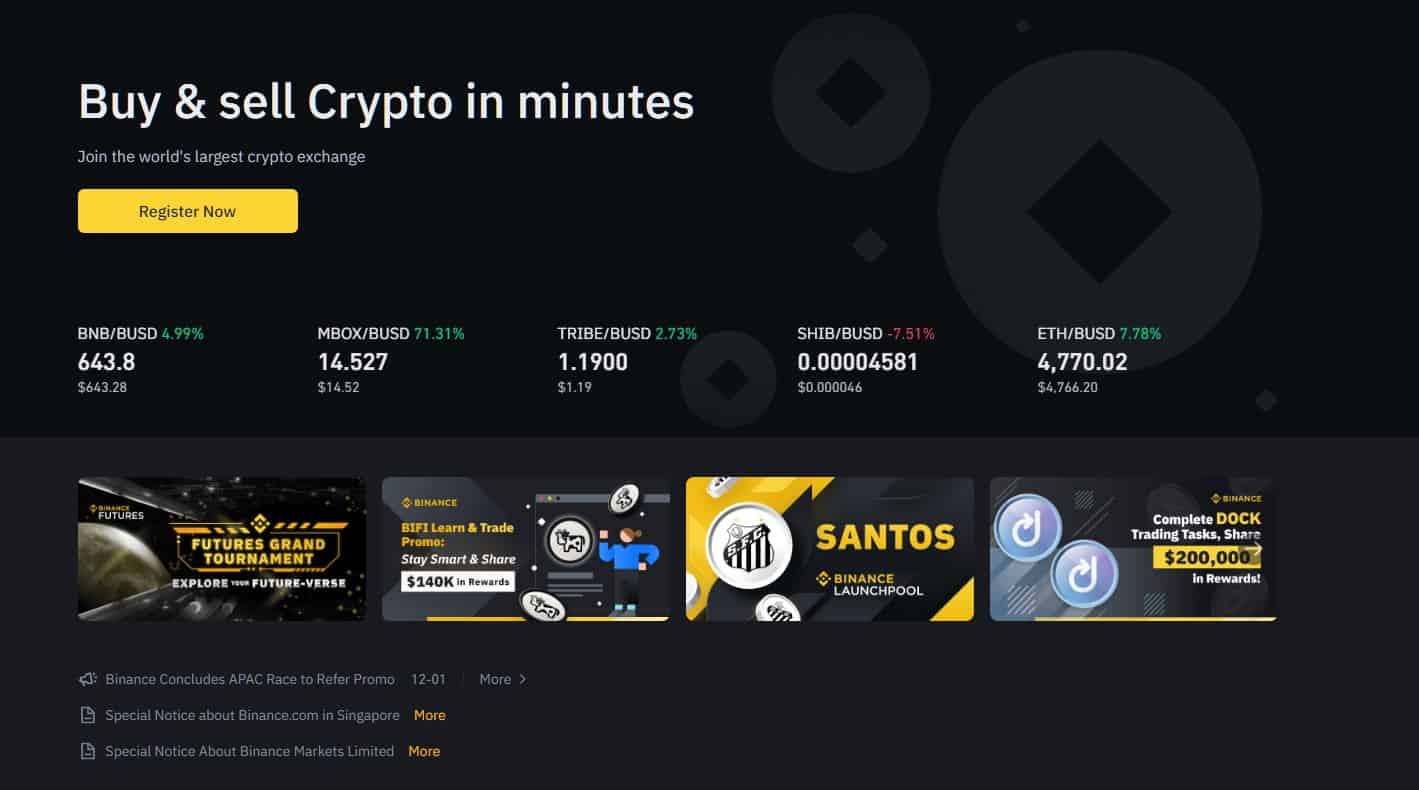 It's best to check the official page for ENJ on Coinmarketcap and navigate to the Markets tab that lists all the exchange platforms on the market where you can trade Enjin coins. Most of these exchanges allow users to purchase ENJ with fiat currencies, such as USD, EUR, or AUD, through credit cards, debit cards, and bank account transfers.
You can also purchase ENJ with other crypto assets such as Bitcoin (BTC), Ripple (XRP), Polkadot (DOT), Tether (USDT), and other altcoins through a crypto exchange.
On Coinmarketcap, you can view the actual price of Enjin Coin in real-time, the price charts, all-time high, market cap, as well as the trading volume for ENJ on the exchange platforms where the coin is available.
A Few Ending Words…
Blockchain gaming is a rapidly developing part of the crypto market. Gamers and developers have recognised the huge potential of blockchains and NFTs for transforming gaming experiences and introducing the possibility of making money while having fun through completing quests, earning tokens, and trading NFTs.
Unlike many other NFT gaming projects that are centred around one game, Enjin is a true crypto gaming ecosystem able to connect thousands of different gaming communities through a single blockchain network operated by trustworthy smart contracts that protect users at all times. The fact that Enjin gaming communities have more than 20 million users across the globe is a true testimony to the quality of the project.